As promised, I want to give you guys some details on this project. I'm sorry for the time laps between original post and this update, but it has been a very busy week. I am just two weeks away from my Semester finals and life is a but busy right now. Infact, having time to craft at all seems a bit of a stretch right now.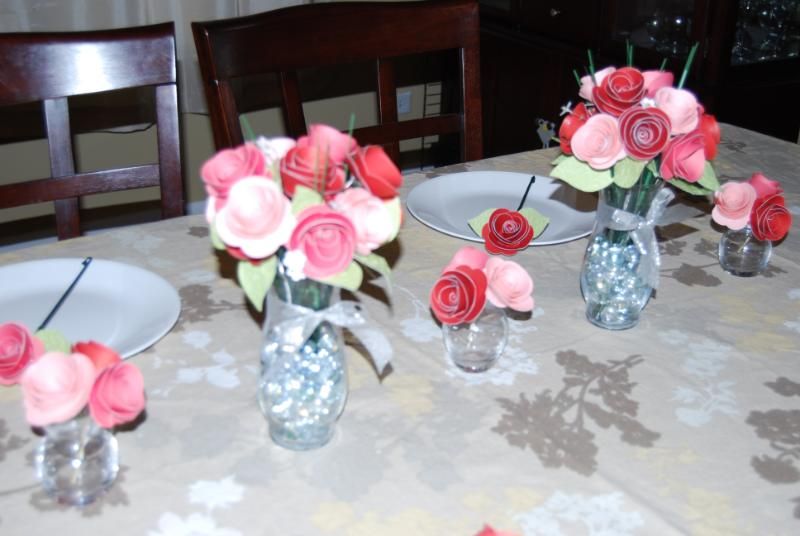 To create the roses I used the Cricut Art Philosophy Cartridges (CTMH exclusive) If you do not have this amazing cartridge you are really missing out! If you would like details on where to purchase the cartridge, you can find it on my
Close to my Heart Consultant Page
CLICK HERE
. I know that a few people have already commented on the colors of the flowers. So I wanted to let you guys know what I used. It was the
Close to my Heart
Light Red and Pink Shade pack.
The pack includes 12 sheets of paper (each sheet as I made them will make 4 flowers), so the pack will make 48 (4 dozen) roses. What a great deal! For the leaves I used
Sweet Leaf Card stock
, also from CTMH.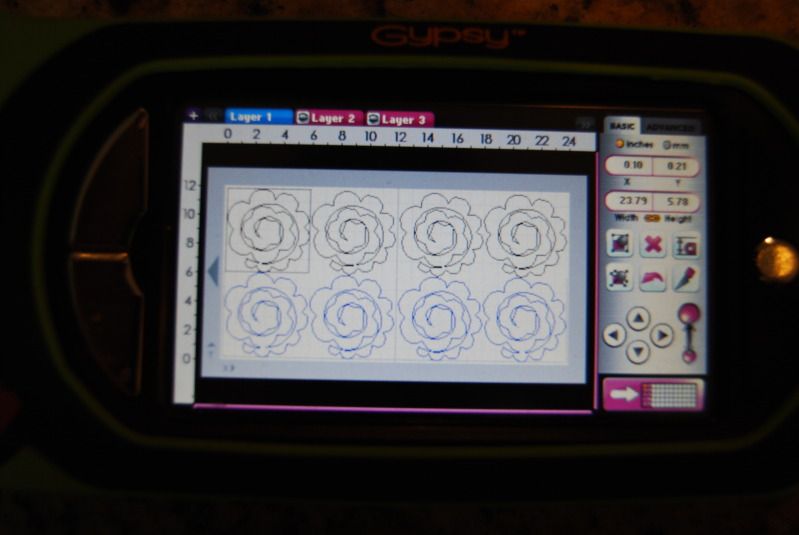 The flowers were sized to 5.78 inches using my Gyspy to maximize the amount of flowers I could cut from each sheet of 12 by 12 paper. If you are trying to recreate this project without a gypsy I would use 5.5 inches and use the auto fill feature on the Cricut Expression to save you time! You may notice in the photo that I used a 12 by 24 cricut mat. I did this to same time in loading and unloading the mat as I need to make a bunch (HEHEHE) of these flowers. My end goal is 8 dozen, but for now I have only completed about 3.5 dozen. It was really a lot more work than I expected, but I am so happy with the way things are going.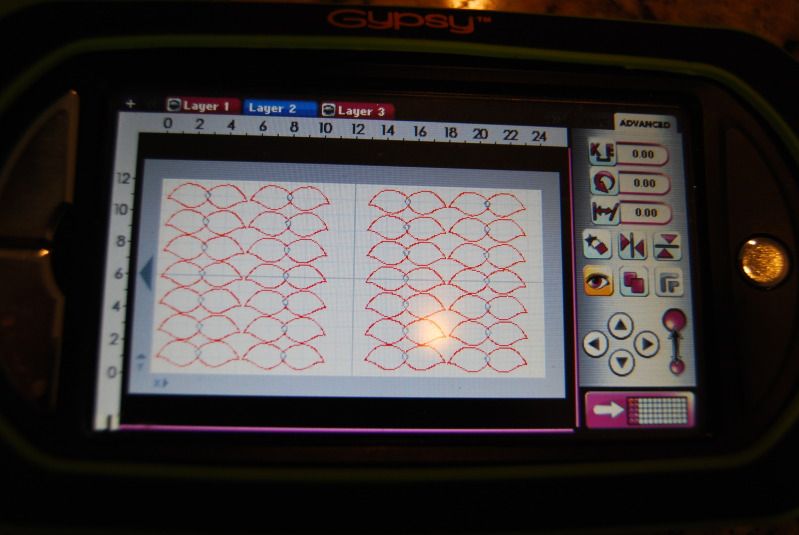 The leaves were cut using the Just Because Cards Cartridge. I welded two simple leaves from that cart together and then added the to the stems of the flowers. Each leaf was then embossed using my Cuttlebug. For the flower assembly I used hot glue to hold them together, but before applying the glue I poked two small holes in the base of each flower and threaded some wire though. I used this wire to attach the flowers to skewer sticks (yep, from the kitchen for grilling), the covered the sticks in floral tape. The wire allows the "head" of the flower to be moved around without damaging the stem.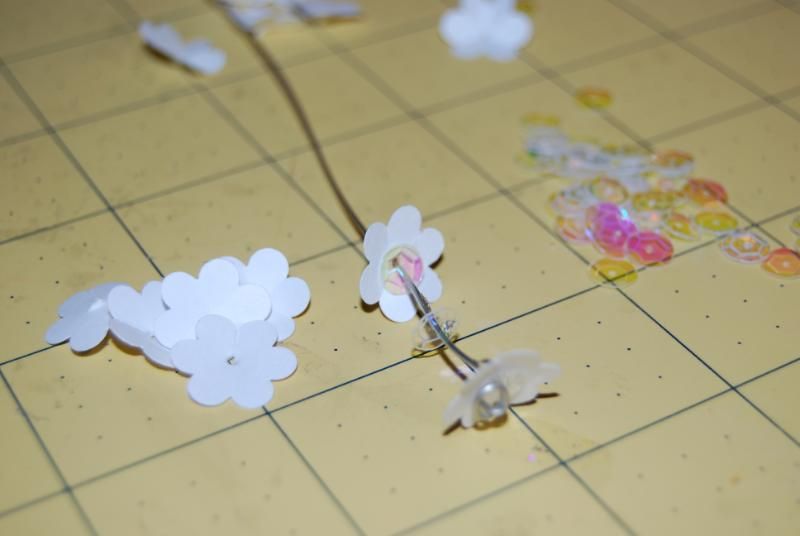 I purchased one bunch of greens from my local dollar store as well as the vases. When assembling the flowers I decided they needed a little accent, but I didn't have any thing handy. So back to the crafting supplies I went. I had a small flower punch that I used to make tiny white flowers using
Daisy White Cardstock.
I strung those flowers on wire along with some sequins for an instant pop of white. While they were time consuming to make they really turned out to be the perfect accents!