There currently a cricut circle challenge (see info below) that askes participants to make a pennant for the OHIO Swarm. I haven't had much time for crafting lately, but really wanted to participate in this challenge. Afterall, you can't win the fabulous prizes if you don't participate. So, for my pennant I choose to highlight some of the may things that IL has to offer. Each of the images on the front represents a different IL activity or attraction. Hanging below the pennant is a series of post cards explaining what each "stamp" represents. Hope you enjoy!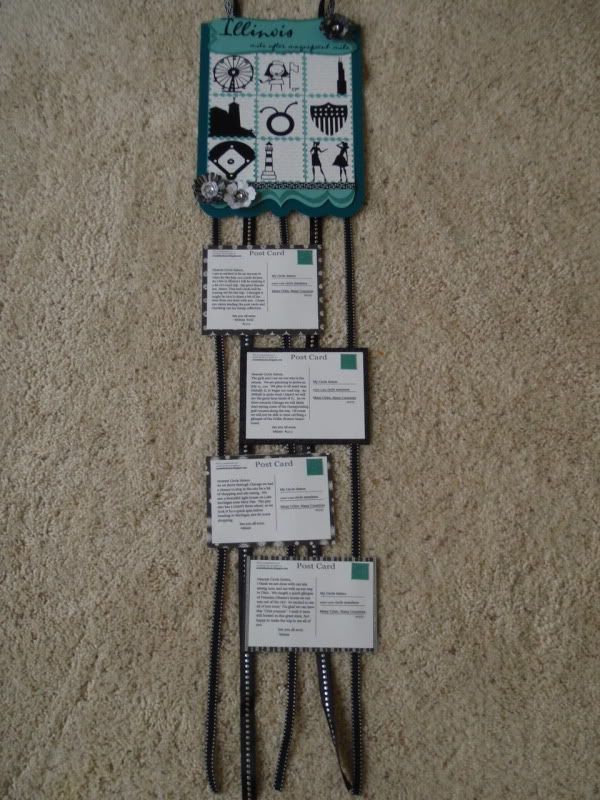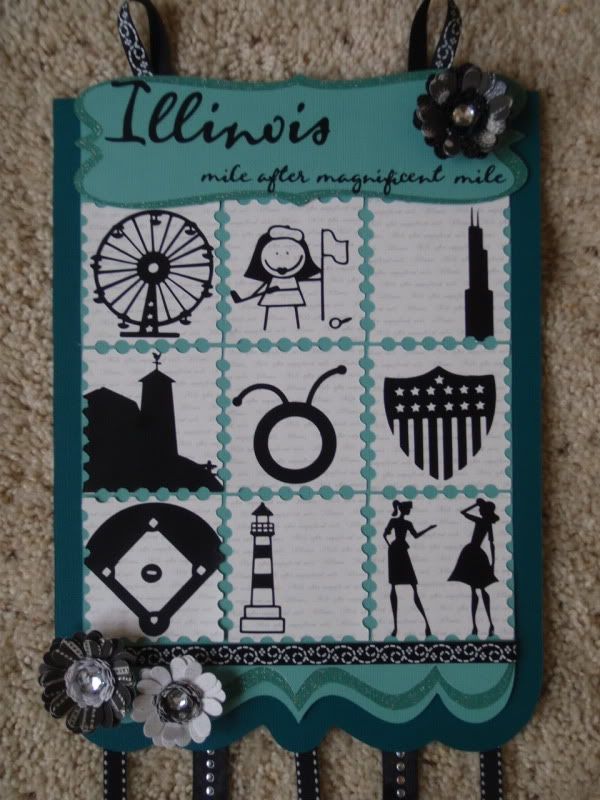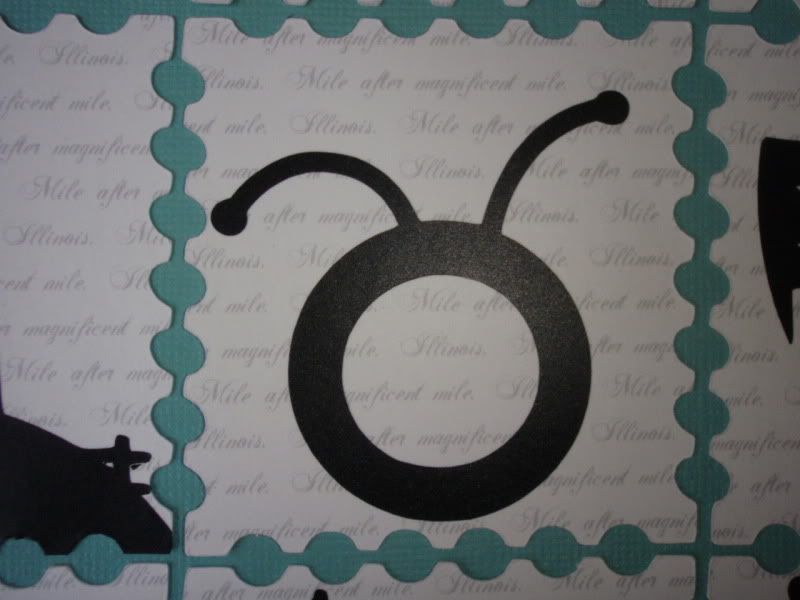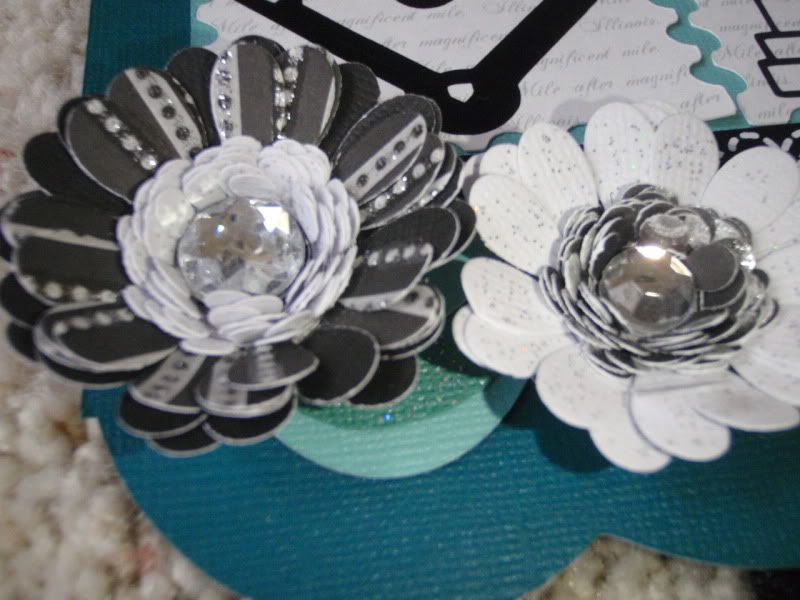 1. Provo Craft will be having a pennant contest. The 'pennant' you are creating is a way for you to showcase your state, country, or providence. (See a sample at the top of this post.) We will be using all the pennants to decorate the room and make one giant banner.
The requirements include:
a. Theme:
The pennant should be your representation of the state, providence or country of your choosing.
b. Pennant Size and Shape
The pennant shape is from the

BIRTHDAY BASH CARTRIDGE

. The 'pennants' that can be used are in the <font> section on pages 58-70. Please use a 'fit to page' for a 12×12 inch piece of paper. Pennants larger than 12×12 will be disqualified.
If you do not own the Birthday Bash Cartridge, the Cricut Circle will be offering it for $39.99 by visiting the following link:
c. Timeline and Address
All pennants must be received at the Provo Craft Offices by end of day on Monday, July 18th.
Pennants will not be returned.
Pennants must be received at the Provo Craft Offices to the address below by end of day on Monday, July 18th, 2011.
CRICUT CIRCLE PENNANT CONTEST
10876 S. Riverfront Parkway, Suite 600
South Jordan, Utah 84095
d. Prizes will be awarded for 1st through 5th.
First Prize: $150 Cricut.com credit
Second Prize: $100 Cricut.com credit
Third Prize: $75 Cricut.com credit
Fourth and Fifth Prize: $50 Cricut.com credit
2. Provo Craft will have a live feed to view two portions of the agenda—CHA Replay and the Q&A with Provo Craft. The link to the feed and the times will be announced on the Cricut Circle Blog on Thursday, July 21st.