Like many of you I have struggled with just how to store my solutions and seasonal cricut cartridges. At first (when I didn't have many) I simply purchased the provocraft boxes that hold 8 cartridges, but the more I collected the more difficult this became. So, I purchased a plastic storage system that was highly recommended by many people on the Cricut MB, but guess what, it was bulky, and just didn't look good. One day while sorting through photos it hit me, I bet my photo boxes are about the right size for my solutions. I tried one set of inserts and found that it was a perfect fit. I quickly went to work with my gypsy to create dividers that would also be a perfect fit. I used the FROM MY KITCHEN recipe cards, and my label maker. In the end I did also buy a small plastic container for less than 2 dollars at WM, but really this was pretty inexpensive. I used paper I had in my stash and an extra photo storage box.
Let me know what you think!
This box contains all of my solutions/season cartridges, paper inserts/package materials, and keypad overlays.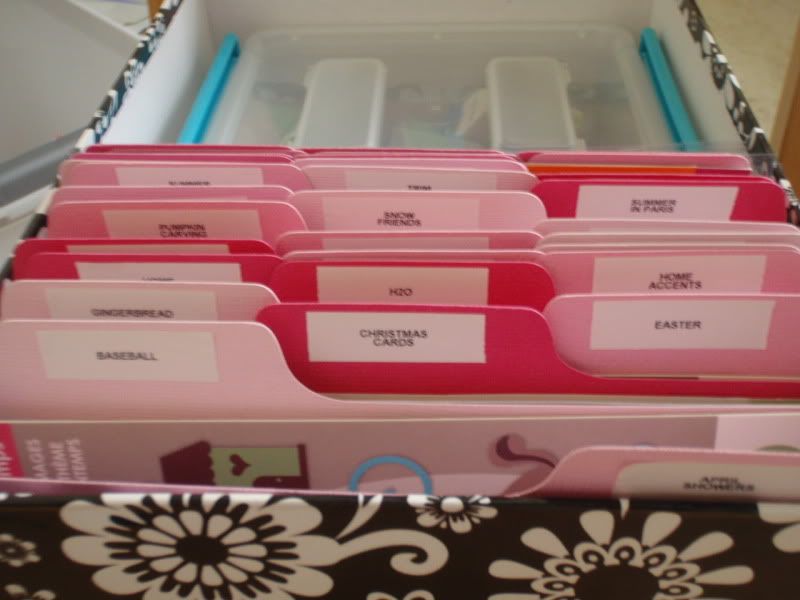 Tab view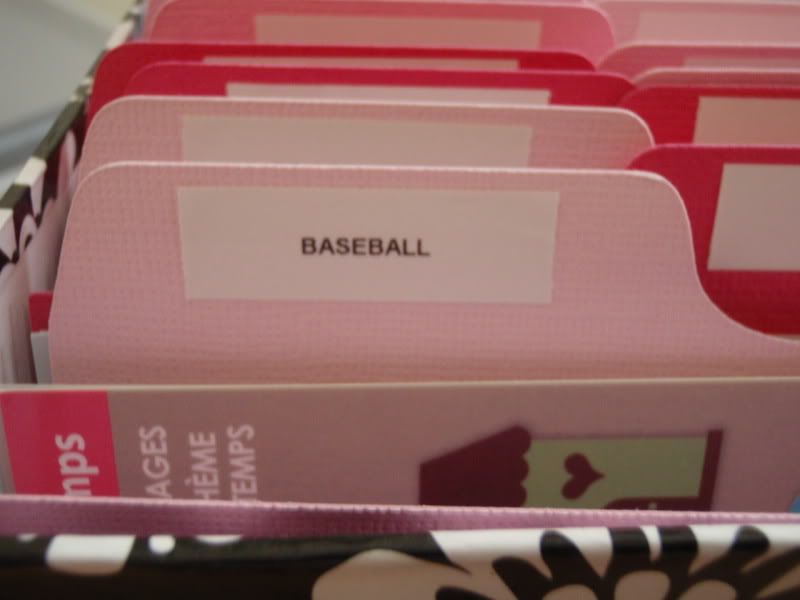 Front view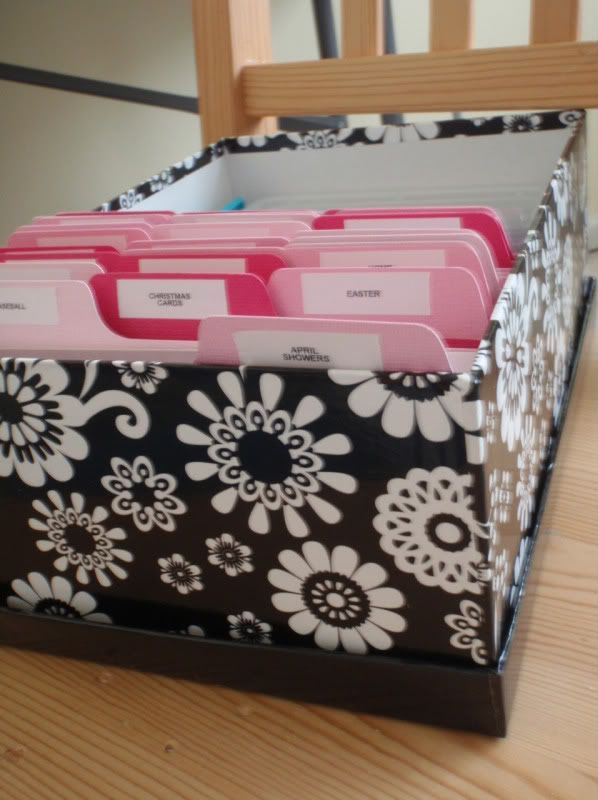 plastic bin in the back of the box with my cartridges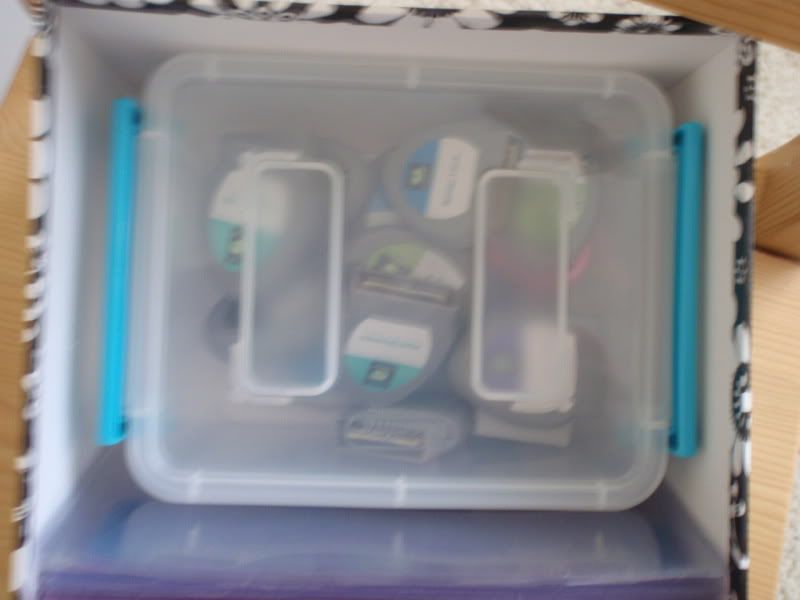 Top view