Like so many others I have had nothing but problems with the tiny little pieces on the disney cartridges. I recently made Cinderellas for my Disney trip and decided to try something different. For the Cindys I cut the base layer in skin tone and colored in all the areas that would have been black with marker instead of cutting a seperate layer.
When beginning tink I started out the same way. So, here is the way that turned out...and be sure to read on as I did a second tink method after I tried this.
This is her hair and wings colored in in black.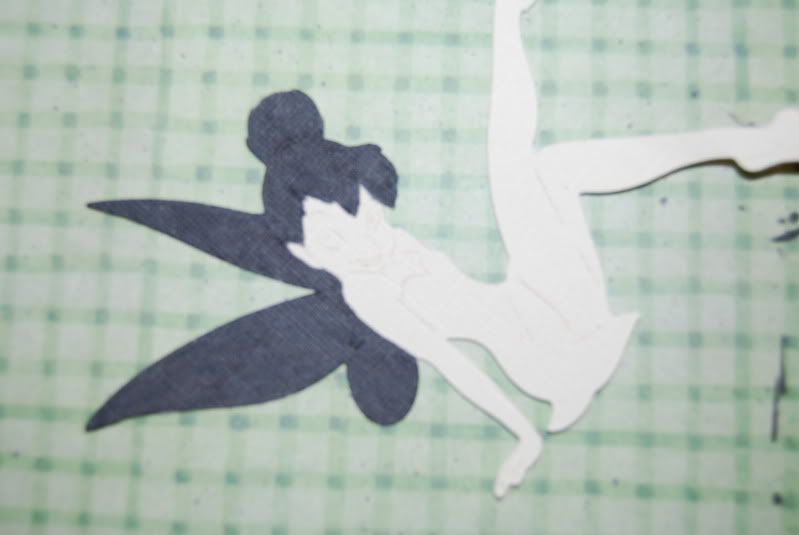 After adding hair and wings I colored in her dress and shoes in black and drew in the detail lines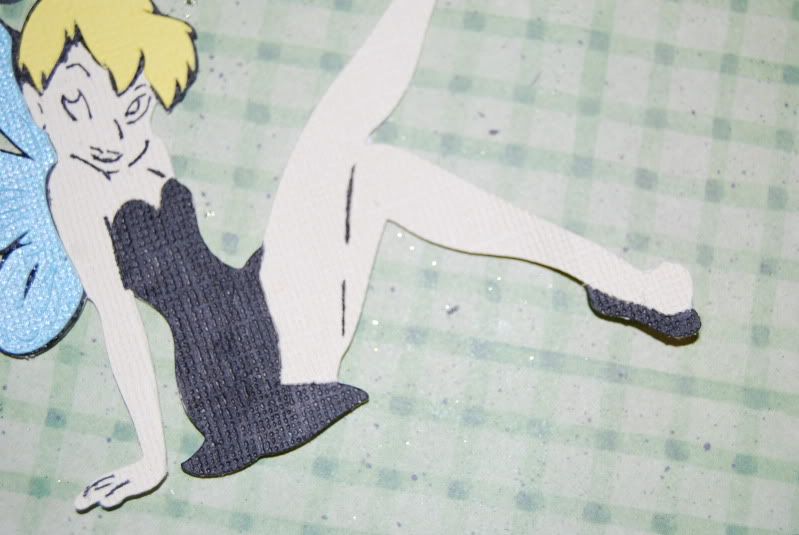 I then added her dress and shoes, colored in her face with gel pens and added a shaddow layer
So, what do you think of my TINK?
I liked the way the first turned out, but I wanted to try a second "idea" that I have had floating in my head for a while. What if you skip the layers and just glitter everything. WHO DOESN"T LOVE GLITTER! To do this I used my very favorite Glue pen (I'll post on that a little later).
Again I started with a skin tone base layer and drew in the face and detail lines. I started with the dress...covered the area in glue- then glittered.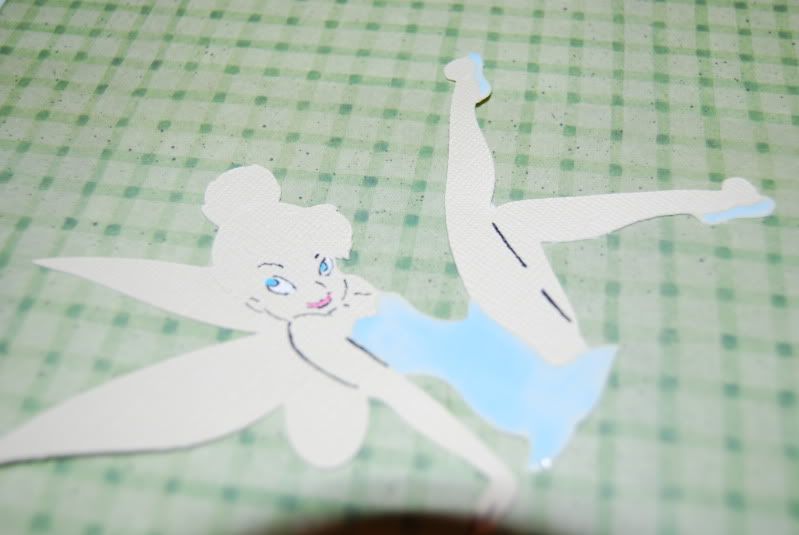 At this point the dress and shoes had been glittered and I applied glue to the hair
I glittered the hair, then the wings and shoes.In the end I also added a shaddow layer, but this tink is only two layers! Can you believe it!
So, what do you think? Which do you like better?