I have spent the last few days taking over a few things at a time for my scrapbook room. I thought I would give you guys an update so that you can see the progress that is happening.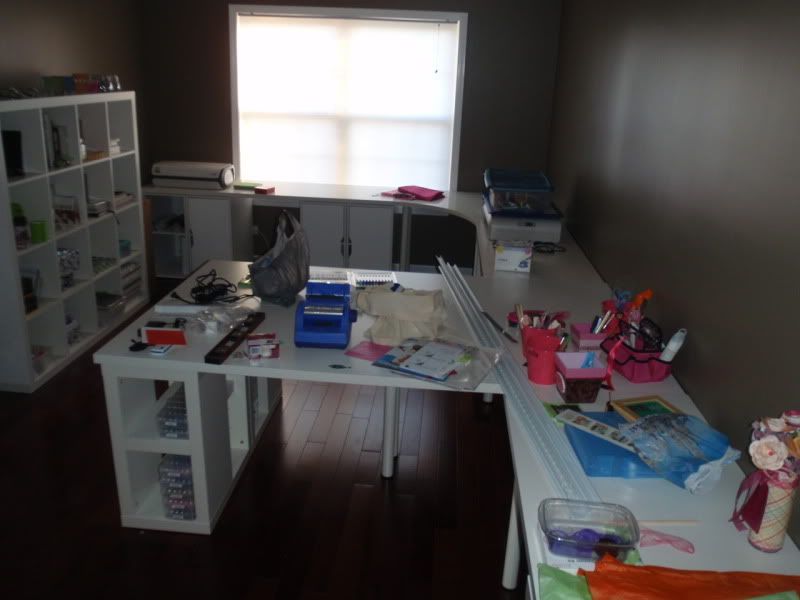 View of the room from the closet. The center island is about 4 feet across. Can you see my imagine hiding in the corner? What about the YUDU? I'm so excited to give all my toys a new home.
View of the main work space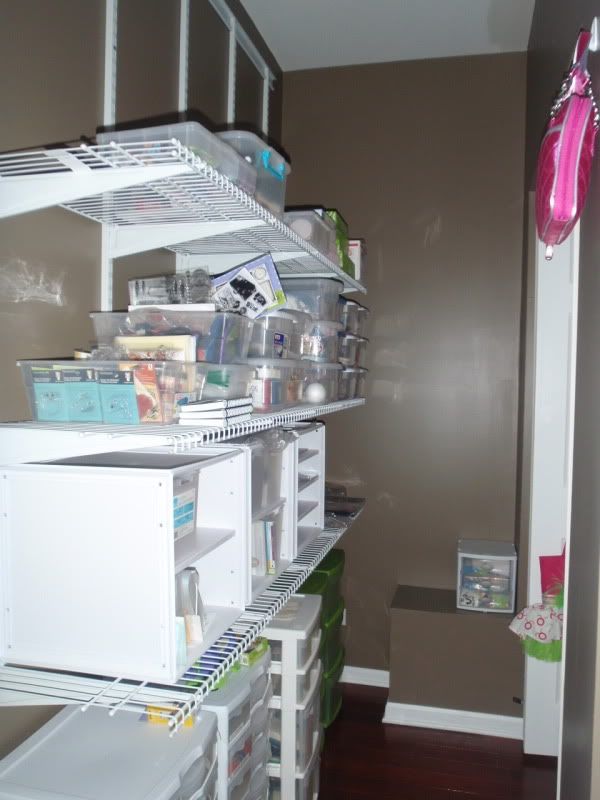 Inside the closet, this space is about 11feet by 4 feet.
Looking toward the closet.
My new cube unit. How in the world is it already full? I seriously need to do some organizing.