Creating truly unique cards using Connie Crystal
The use of Connie Crystal in your paper crafting has the ability to take an everyday card and make it something unique, memorable and beautiful! Today I want to share a fun fall themed card with you. Like many of you, my children are now back in school. This years has been a real joy for me as my oldest son Blake is starting Kindergarten- such a big step up from Pre-K. On the first day of school I wanted to give him a special surprise in his backpack. Both of my boys love the game Hi-Ho-Cherrio and that was the inspiration for this card. I wanted to make something that would remind him of the fun we have at home, while encouraging Blake to enjoy the new adventure of Kindergarten!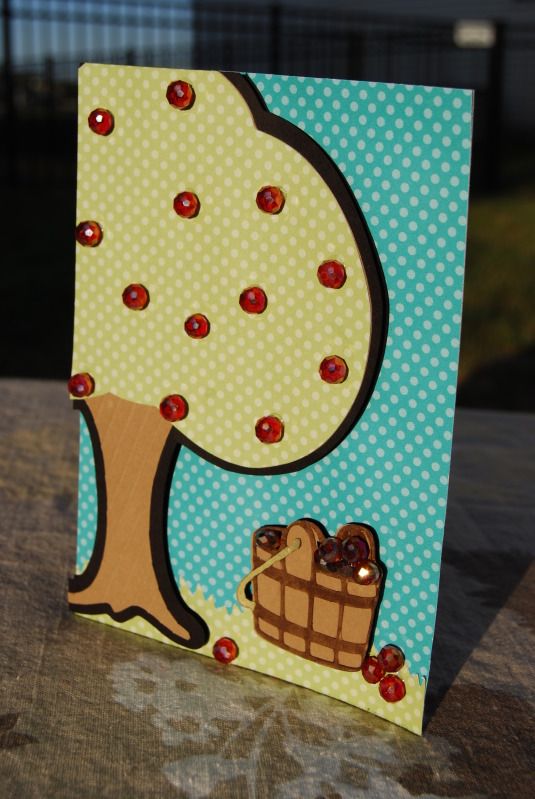 This card was created using simple die cuts, but then dressed up with lots of spakle by adding red crystals instead of paper apples. The extra dimension was a lot of fun to play with. I layered the bucket with some popdots and then cut out what would be the inside of the bucket with an exacto knife allowing the crystals to be placed at varying depths for a more realistic look.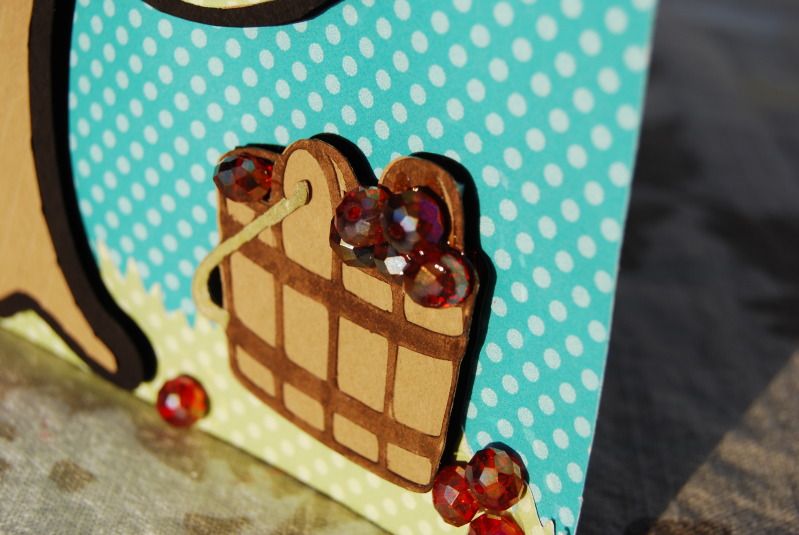 For the inside of the card I wanted to carry over the Hi-Ho-Cherrio theme by adding a spinner to the inside (with movable arrow). I used simple words on the spinner that my 5 year old is able to read. I also made sure to use my own handwriting on the inside to make it more special for my little man- he just loves notes from his momma! The base of the card was made using a chalk board paper, and then the phrase was written in Chalk board marker to carry the "school" theme into the project.