Hello! I am so pleased to be a guest designer for Graphic 45 today. Graphic 45 and Connie Crystal are a perfect, elegent combination. Today I want to share a fun combinations of pary favors and decor. To begin I want to share the take out boxes.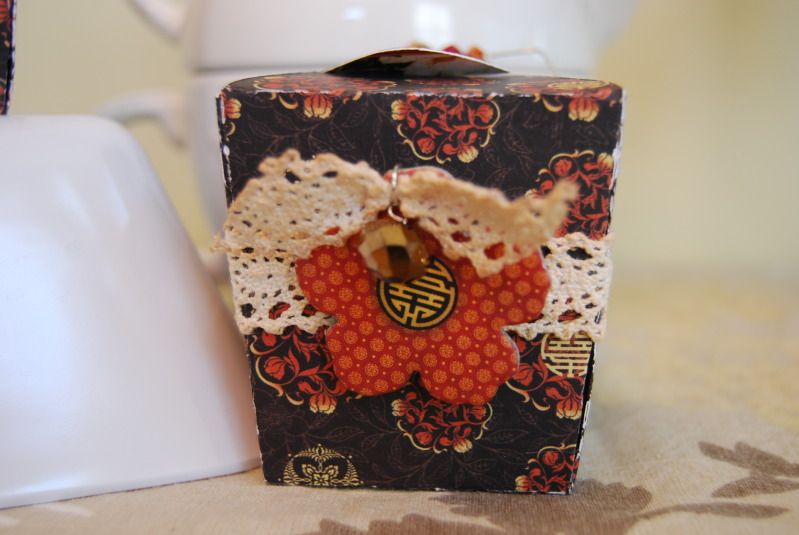 The box was made using a simple die cut ( I used Cricut cuts, but there are lots of others on the market) and then embelished with lace, Connie Crystal- crystals and beads, and chipboard elements from Graphic 45.
While the take out boxes were quite simple the lantern is a bit more intricate. I used some computer based software and a di-cutting machine to design the lantern from the ground up. The design incorporates cherry blossom flowers and the openings are stung with Connie Crystal. If anyone reading this is user of SVG files I would be happy to share the cut file.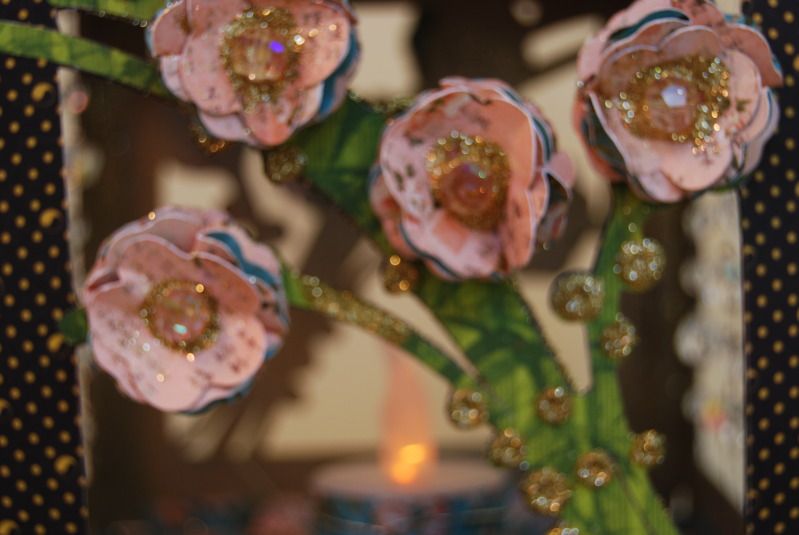 Each flower features a crystal and gold glitter in the center.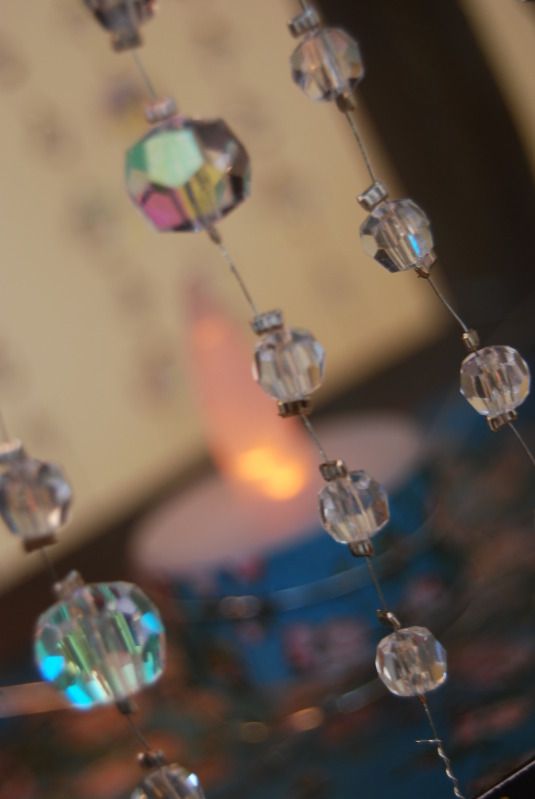 And of course as this is a lantern, there is a battery operated candle inside that gives the whole lanterna a special glow.
SUPPLY LIST:
Graphic 45
Song Bird papers
Connie Crystal
crystals in assorted sizes
Liquid Glass Adhesive (
From Close to My Heart
)
Beading wire
Crimp Beads
Gold Glitter