My husband and I will be celebrating 10 years together next month. For a bit of an anniversary treat we are heading to DC next weekend. My husband and kids actually left a few days ago to go to my parent's house, and I will meet them on Thursday. As I have finals this week, I couldn't go yet, but my hubby ran the Pittsburgh Marathon today. A few weeks ago he suggested that he would take the kids to my parents a bit early and go out alone and I could just meet them. I jumpped at the chance to be home alone for a few days.
Well, not so alone. This weekend a couple of my scrappy friends came over to play. I have been so productive. I created 17 cards, 2 t-shirts, 2 vinyl decals, one yourstory album, a dozen roses, and maybe a few more things I'm not recalling now. I plan to share those projects with you this week. So, here is a sneak peak at all of the projects. Yeah, I'm making it tiny on purpose so that you have to come back to see all the projects...lol!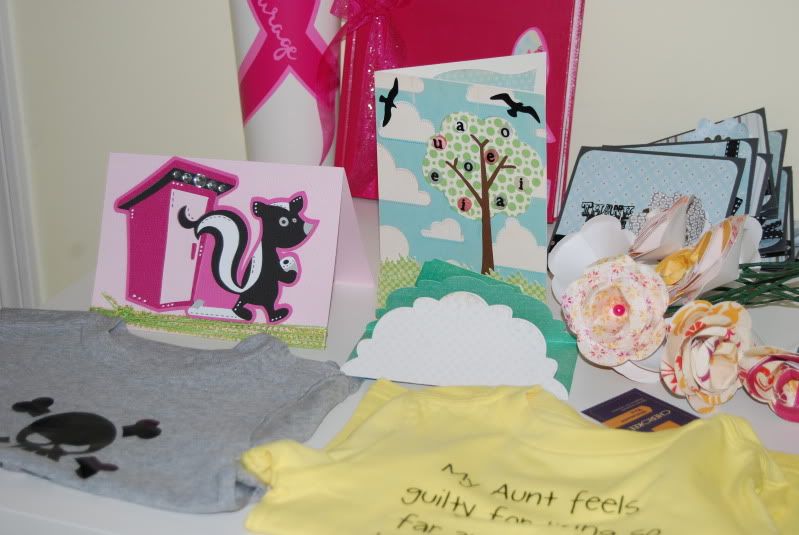 Now that I have given you a glipse of all of the projects I want to share the details of the anniversary card I made for my hubby. The card was inspired by the current
cricut circle blog challenge
(not the link will not work for you if you are not a member of the circle). The basics of the challenge is to use three items from this tic-tac-toe board:
I choose to work with the far right column. I have to admit this really challenged me to think outside my box-litterally, I had to take my imagine out of the box- haha. I used the pattern papers from Hopscotch Image Cartride, the tree is from Campin Critters, the grass is from Everyday Paper Dolls, the birds are from Life's a beach, the font is Cake Basics, and the inside shape is Elegant Edges. WHOO, I don't know that I have ever used that many carts on one tiny little card, but the end product was well worth it! Oh, and the inside phrase and the birds were cut out of vinyl instead of paper to make it a bit easier to transfer.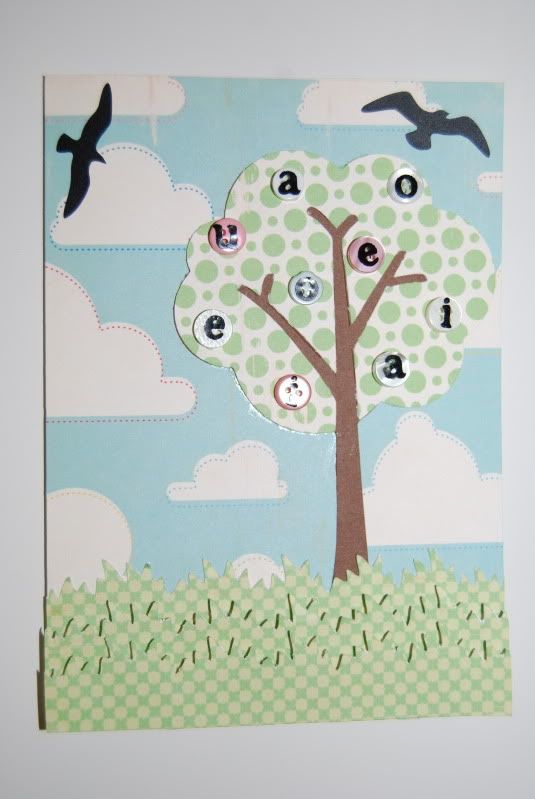 front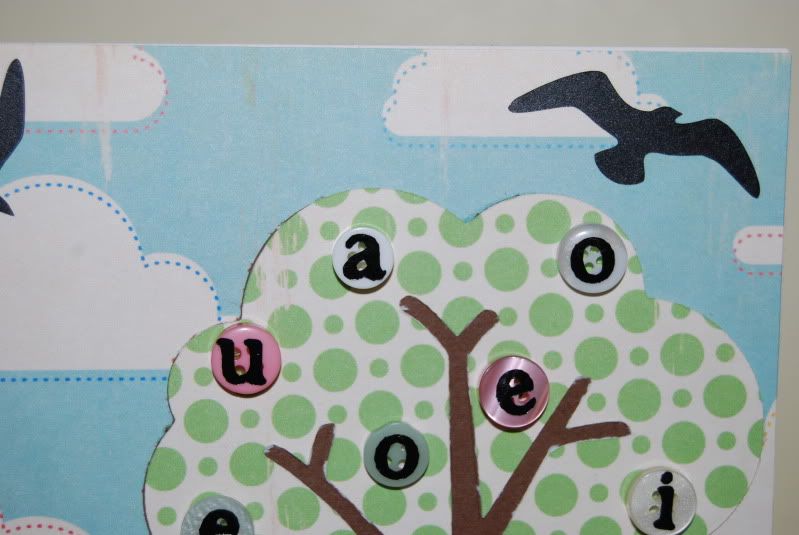 front details- top


front details- bottom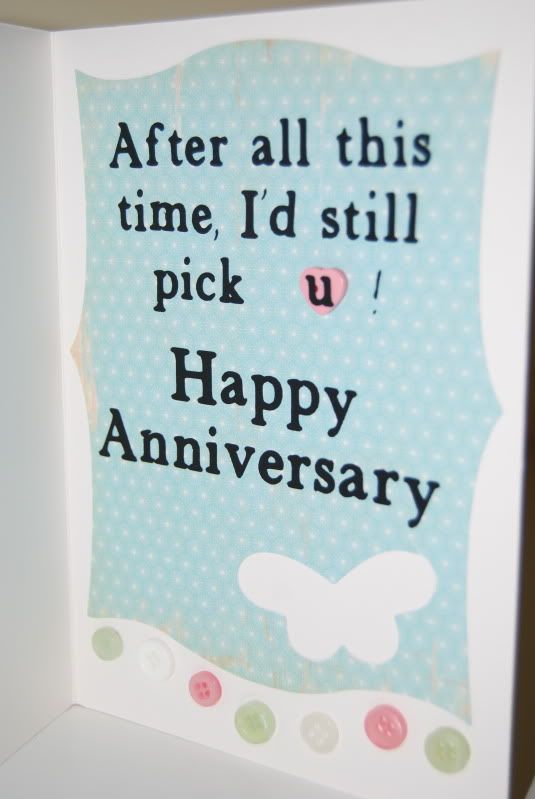 inside