I know that most of the people who drop by my blog do so because they are interested in a specific project that I have posted elsewhere- either on FB, the circle blog, or the MB. But I thought I would do something a little different tonight. Instead of sharing a new project, I wanted to share an old one. Infact, this is what I consider the begining of my scrapping. Tonight
Carrie from the Greenbean's crafterole
posted a link to a
this very cool "smashbook" video
. Well, this book really brough back memories of where my scrapping began. So, I went upstairs and dug this book out of a box. I took a few quick photos, and wanted to share them with you. So, here is the fun part. I would love to challenge you to do the same. Dig out your "first scrapbook" take some photos and post them on your blog. Then come back here and share a link. I would love to see where it began for you. As a very small incentive I would like to offer up some blog candy. The candy will be a Cricut Cartridge- Birthday Cakes- NEW IN PACKAGE. Here are the rules:
1. Take photos of your first scrapbook and post them online (MB, blog, photobucket album, FB).
2. Link your post back to this site (
http://createdbymissie.blogspot.com/
)
3. Come back here and leave a comment telling me where I can check out your first album, be sure to let me know what you like best about my album as well..
As I will be on vacation for the next week I am going to leave this open until 11:59 PM CST on May 31, 2011. You need to do all three steps listed above to be eligable for the prize. On June first I will pick one RANDOM winner.
Seriously look how much stuff was shoved in there.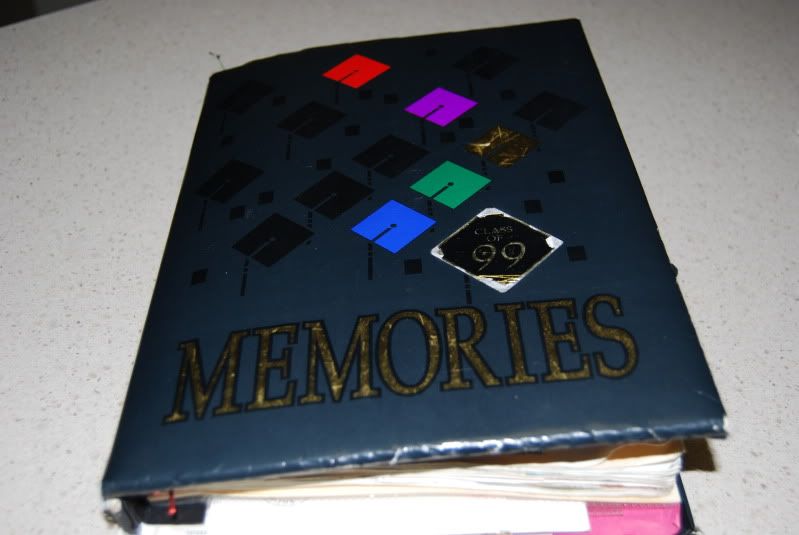 the book that started it all, it would be a few years of books
like this before I learn what scrapbooking is....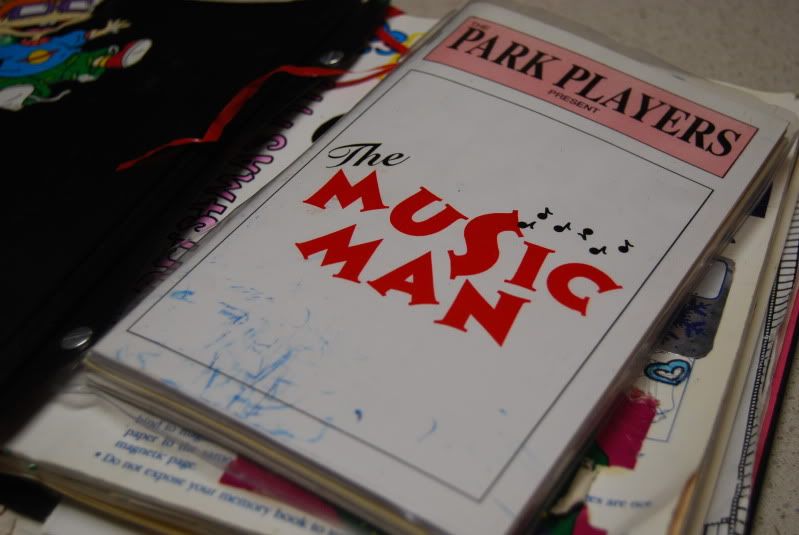 Playbills from theater productions I attended or was a part of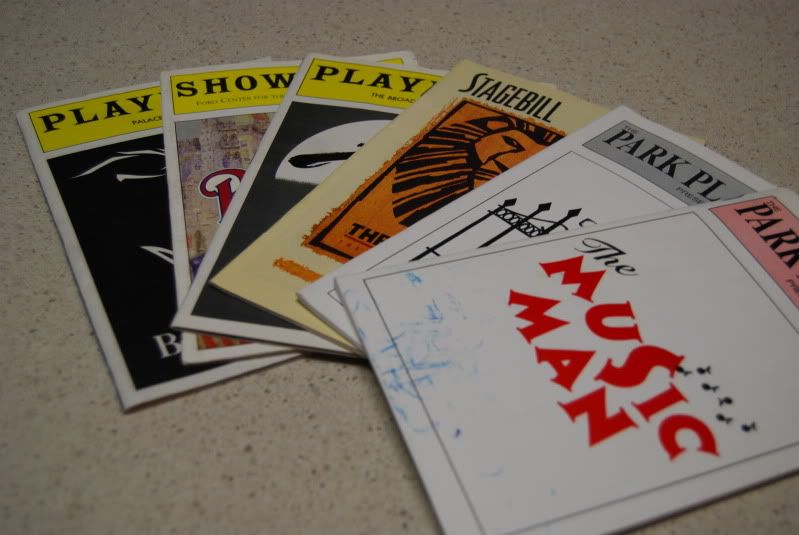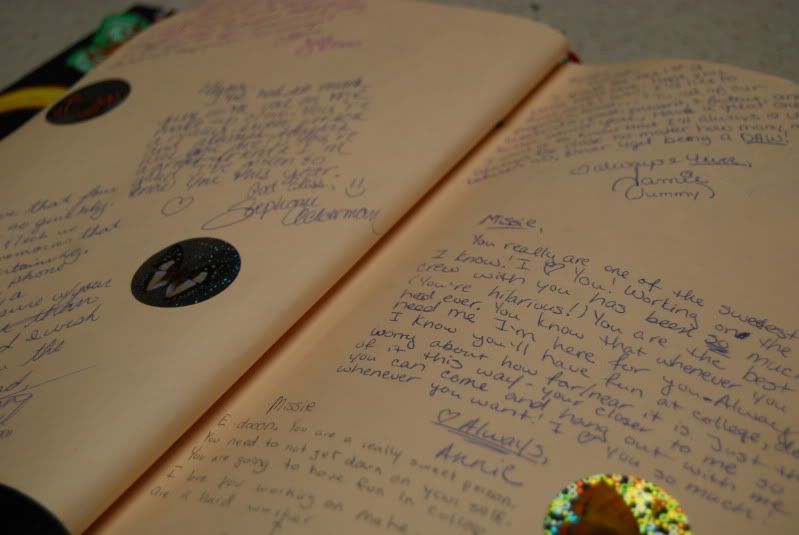 notes from my friends- there were lots of pages like this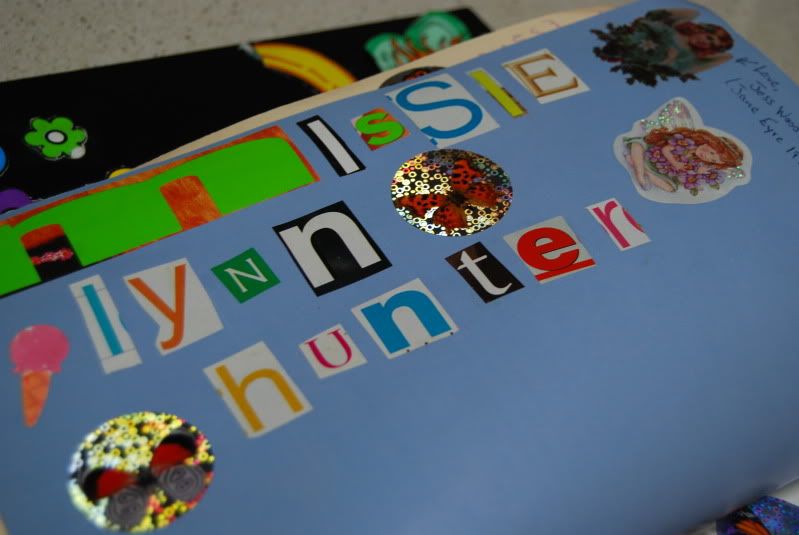 My name cut out of magazine letters- notice the stickers, everywhere!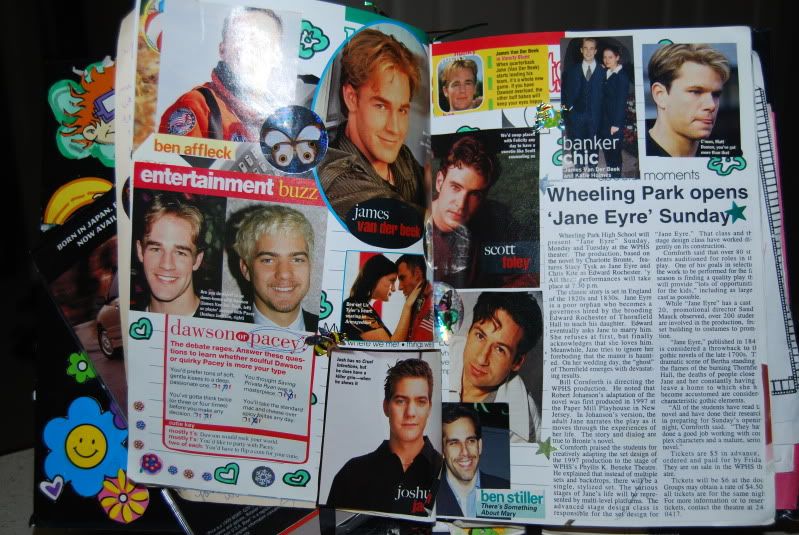 My star crushes!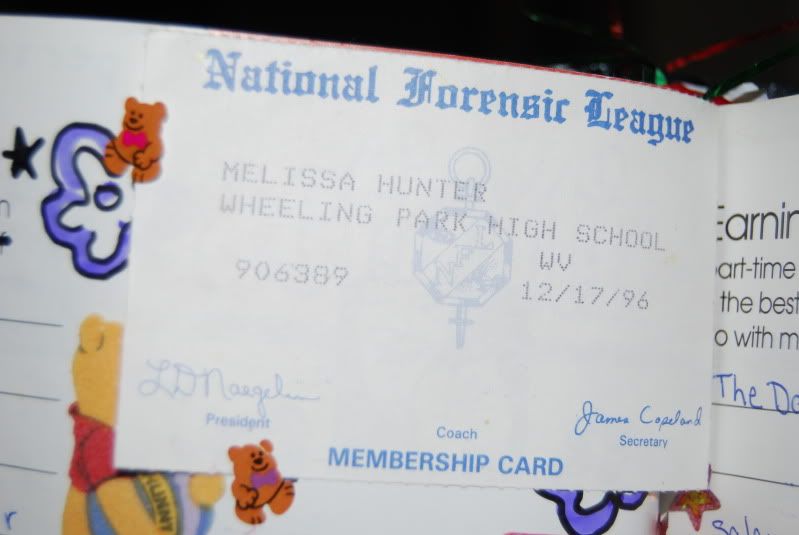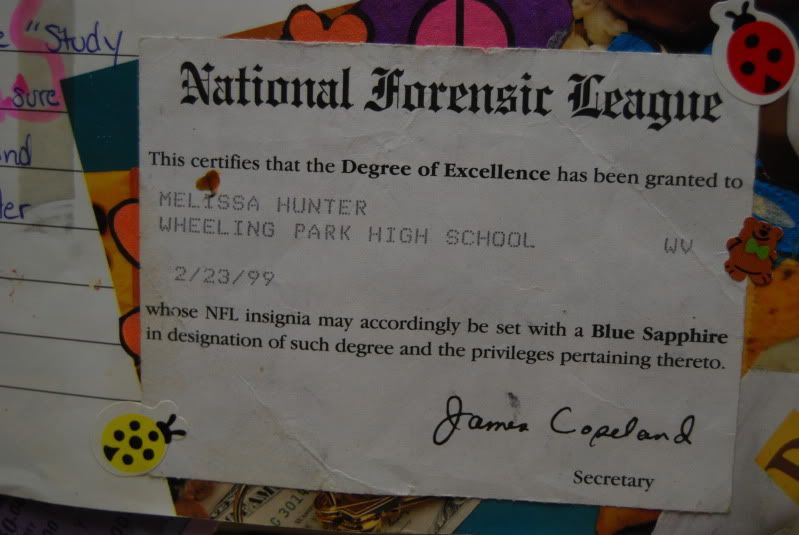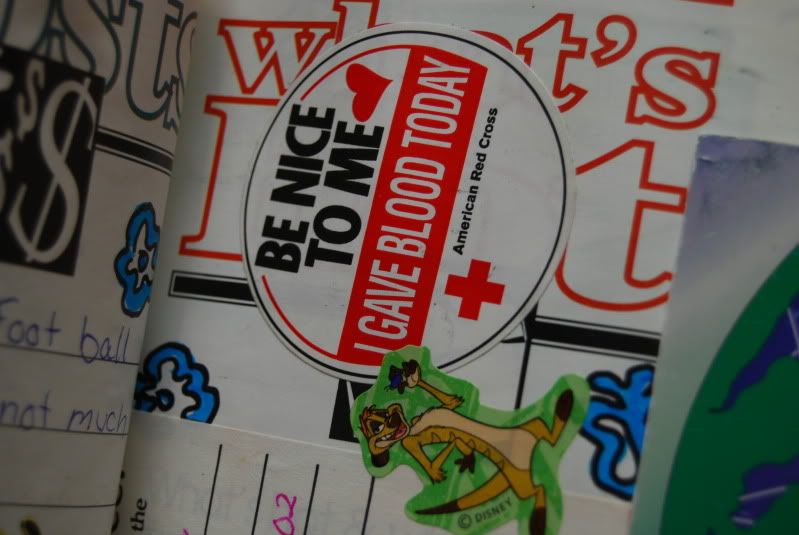 Enough said!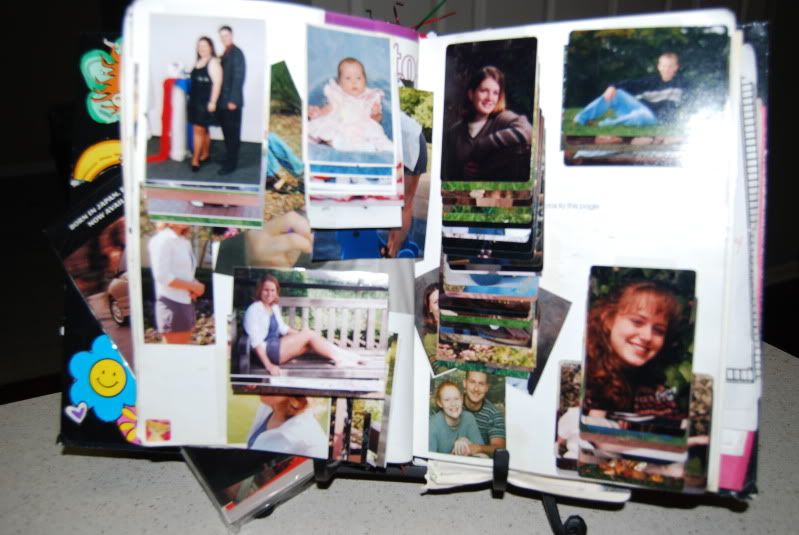 once a photo junkie, always a photo junkie!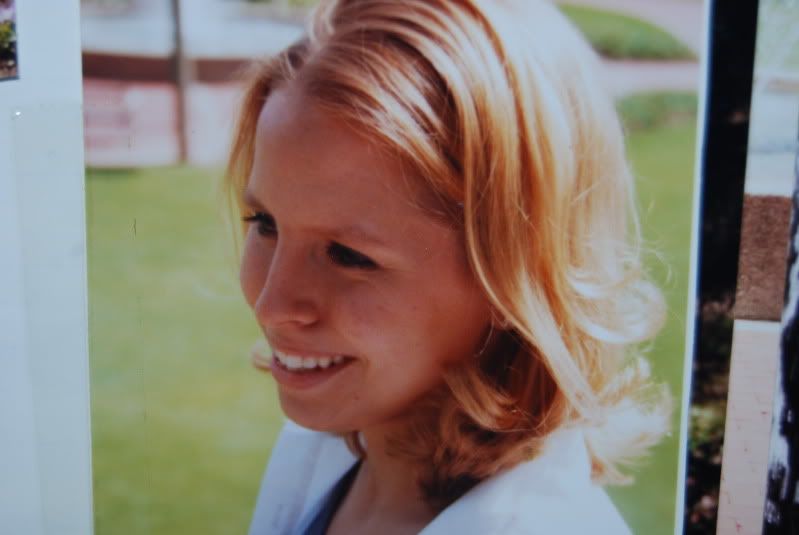 My senior HS picture
I don't even know what all of this was from, but It was fun!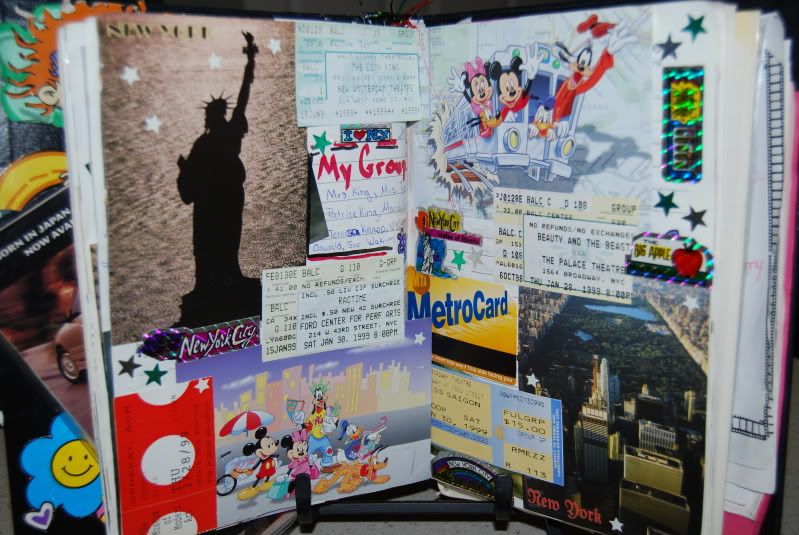 Senior theater trip to NYC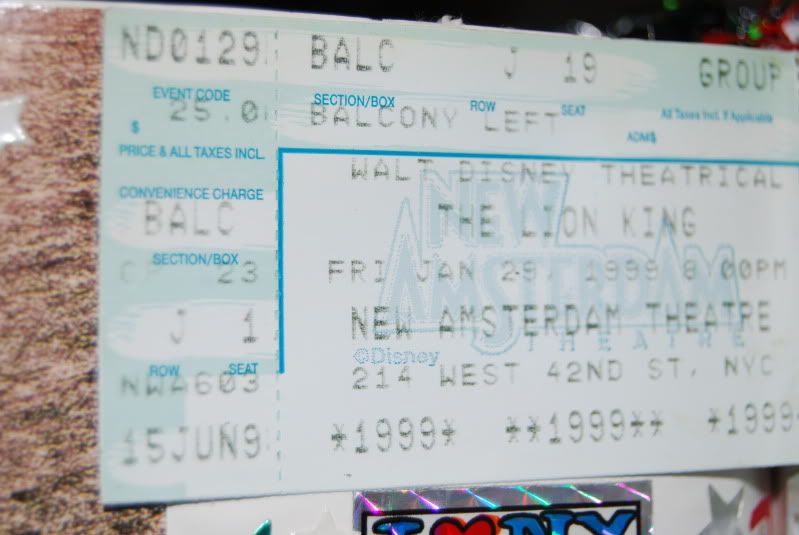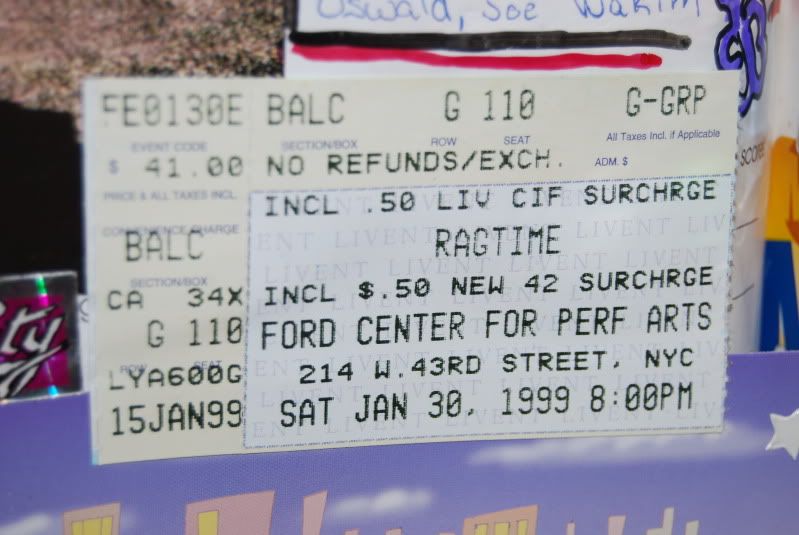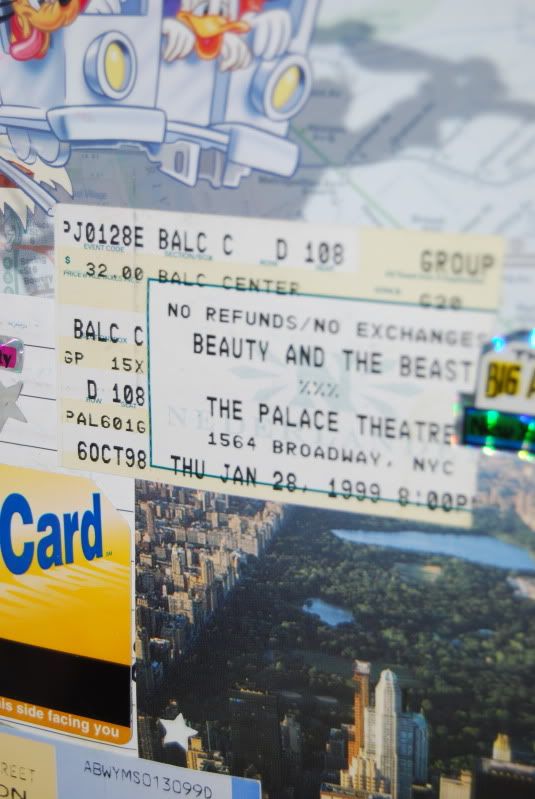 OK- Now it's your turn, show me your stuff!