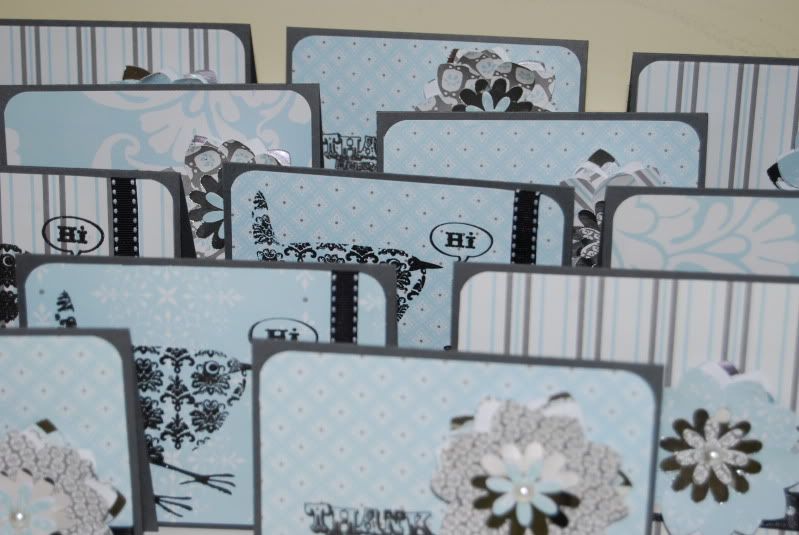 This week I sent my dear friend Tracy a set of cards rather than just a single card. I was on vacation last week and didn't get a package out, so I thought this would be a good time to send a little something extra. I made three different types of card that all coordinate. This was such a fun project because it was really outside of my norm.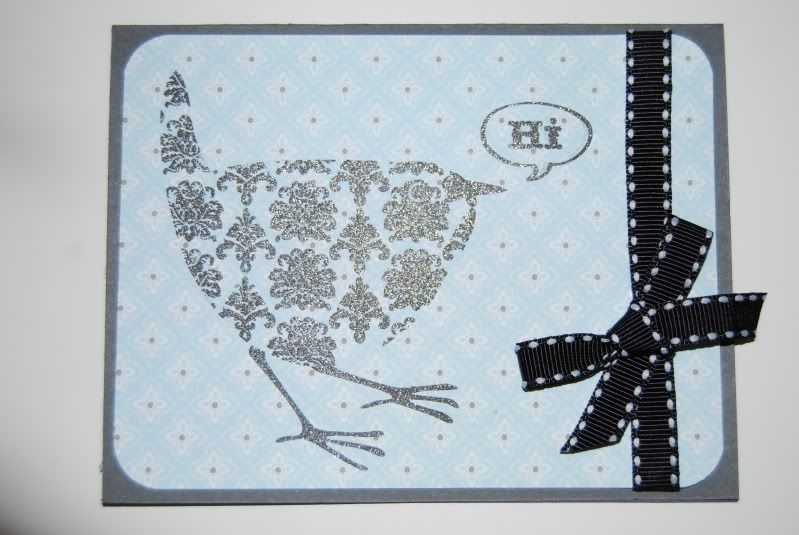 This is the first type of card. I used the YUDU card shop to screen print the bird onto the patterned paper. I have to say at first I really didn't love the card shop, but the more I play with it the more I like it. I have found that I get much cleaner prints if I just lay the screen over the paper skip using the frame. In my opinion that is great news for everyone, because in reality all you need is a screen not the actual card shop. So you could skip the big purchase and just buy some of the preprinted screens!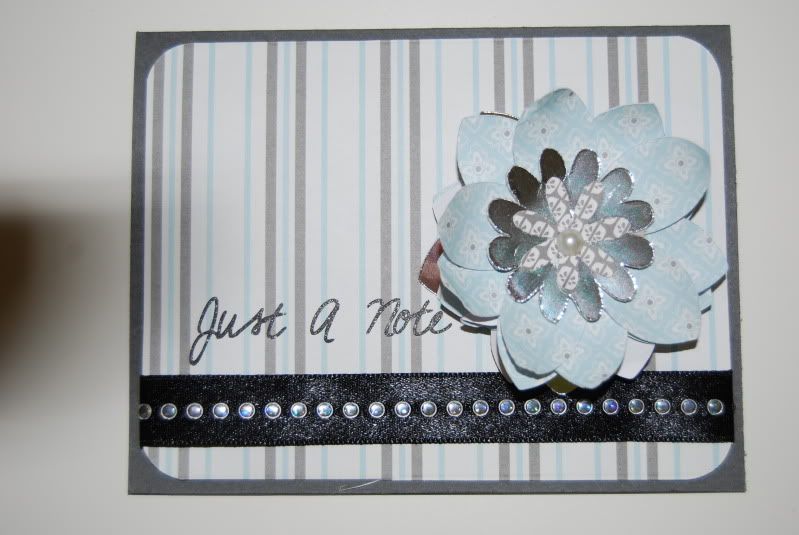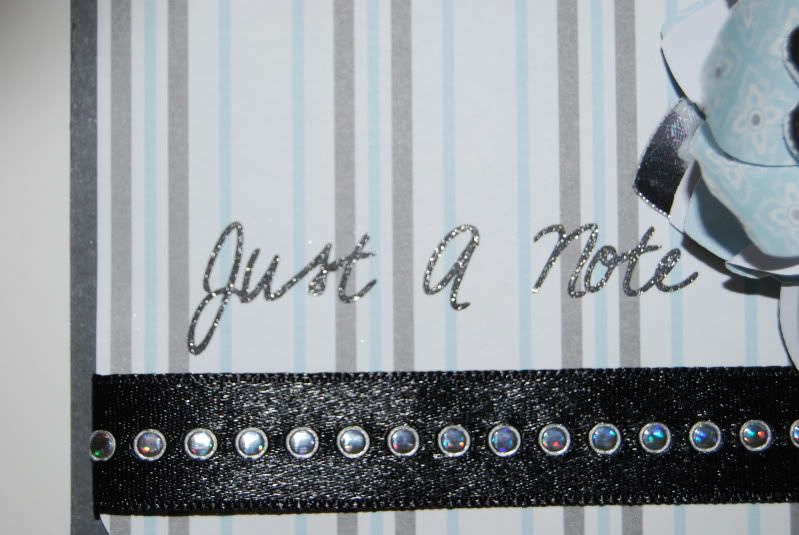 This is card type number 2. Again I used the cardshop to get the "just a note" phrase onto the card. For the flower I used the mother's day cricut cartridge- one of my absolute favorites. The close up shows some of the glitter effect in the ink I used. To get this look I mixed some silver and black ink. I actually had this already mixed up from a previous project so it was perfect for this card.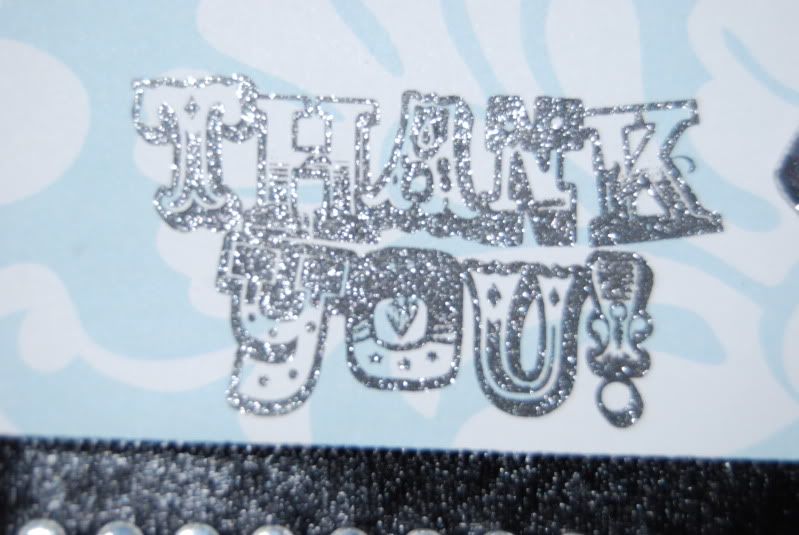 This is the third card type. Again I used the card shop. It was hard to get a good photo of the inking due to the silver being so reflective, but I think you get the idea. For the flower I used the directions provided by
Elizabeth a few weeks ago on her blog
. I did make a few minor changes, but I followed her basic directions. I think Liz is a great source of inspiration so be sure to go and check out her blog!
Thanks for stopping by, I hope you enjoyed these simple cards and I hope my friend enjoys them too.