This past weekend while surfing my normal blogs I came across the cutest card over at
SweetSassyDiva's blog
. The blog has guest designers and on Sunday Jen from
My Mental Instability
posted some amazing Father's Day projects. This one in particular caught my eye:
Isn't it just beautiful! Well, I set off to ask a lot of questions. Unfortunately, this wasn't created using the cricut so there was no easy way to reproduce the project. I spent most of Sunday afternoon with my Gypsy trying my darndest to come up with similar cuts, but had no luck. So I started from scratch in the hope of creating something similar. While it isn't exactly the same I am quite pleased with how my project turned out.
To create the card base I used a variety of shapes from the Cake Basics Cartridge. As I do not have George and Basic Shapes this is my go to cart when I need something pretty simple. I had to hide some contours but I was able to achieve what I was looking to do.
I also used my Gypsy to create the pockets. Each pocket has flaps on three sides that I scored to allow the pocket to have items inserted.
The worm in the upper left pocket is from the Sesame Street Friends Cartridge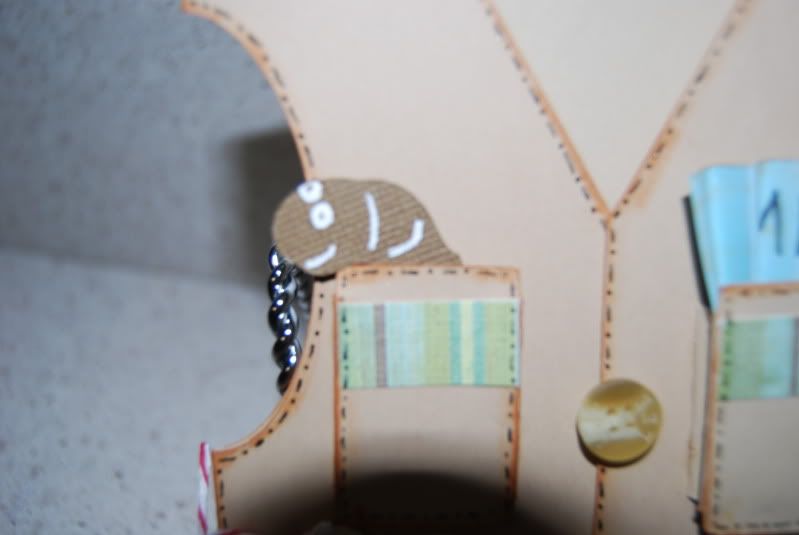 The map in the upper right pocket was simply a scrap of blue paper that I accordian folded and used a bit of ink to muck up, I hand wrote the word map.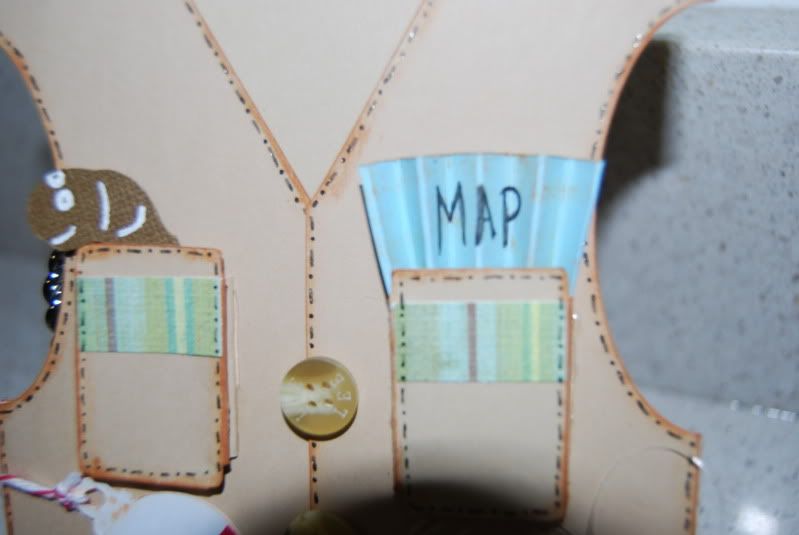 For the bobbers I used the Christmas Cheer cartridge and cut out some ornaments. I cut them in both red and white and hand trimmed the red to get a stripe from it. I added a bit of bakers twine to add some depth. And the buttons were from my stash (I cut them off of old shirts that are too bad to donate before tossing them)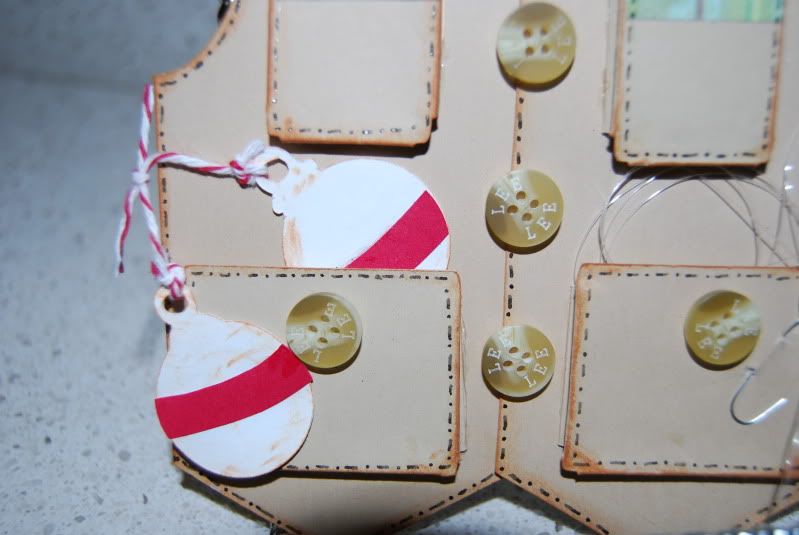 For the hook I used some wire from my stash and attached some fishing line. I poked holes in the pocket and pushed the wire through then formed it into a hook.
I repeated the hook on the inside of the card- the phrase was printed from my computer