I have to tell you that right now I have a love hate relationship with Provocraft's Cricut Craft Room. I was a beta tester for the program and to be honest, I am still not fully satisfied with the program. My love is for the POTENTIAL of this program. The potential to layer detailed images, print and cut...but in reality that is quite difficult given the current setup of the program. For the last several weeks I have had a project in my head, that I know CCR could POTENTIALLY help me create. However, in the process of trying to create the darn thing, I have managed to encounter a dozen error messages in CCR...lock up my computer...lock up my imagine...and fry a perfectly good set of ink cartridges. After weeks of trying I have managed to come up with something close to my original thoughts, but CCR still has a long way to go before I will be a fully satisfied crafter.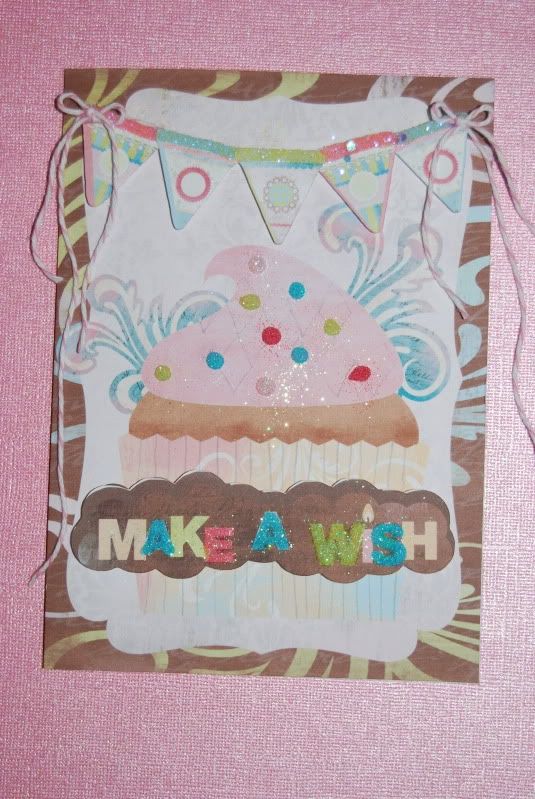 Here is the card I created. The background, pink pattern (hard to tell it is pink in this photo sorry), the swirls, and the cupcake are all printed on one layer. I had to do this as a "print only layer" then hand cut around the base- I just used my trimmer as it is a rectangle.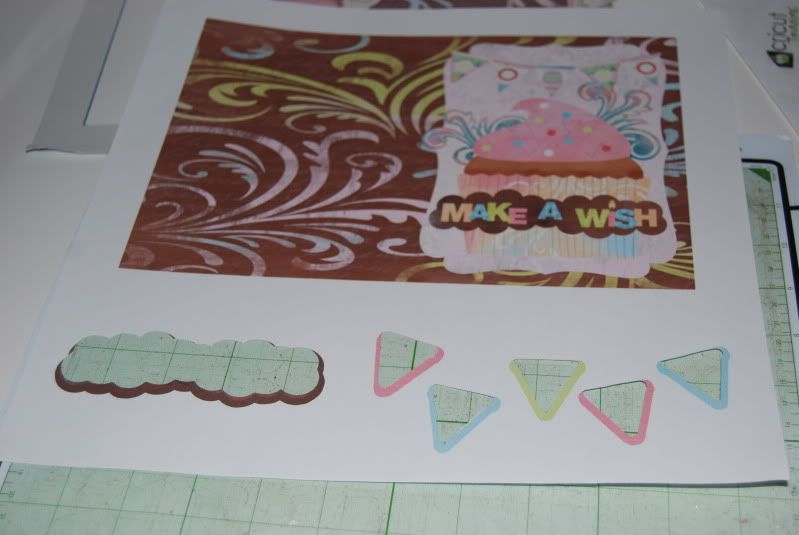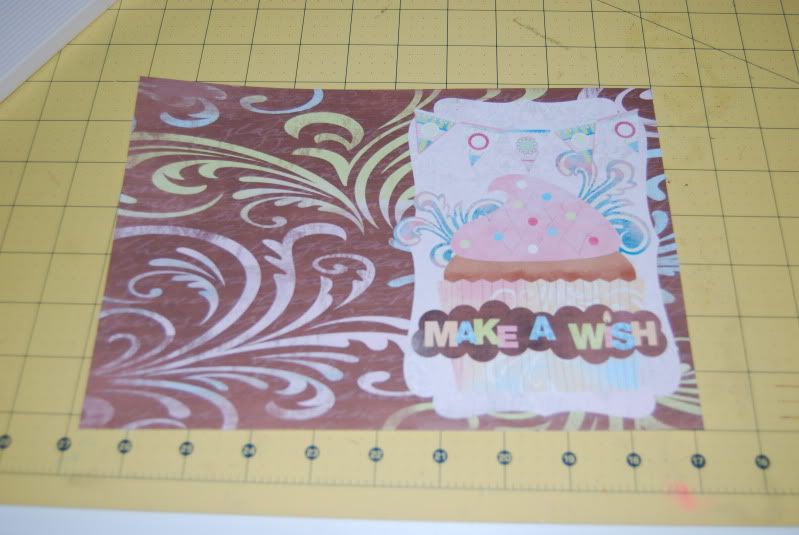 This is the card base before the layers were added or any embelishments
Then I cut the banner and make a wish sentiment on the bottom of the same piece of paper using the "print and cut" feature.
I layered using pop dots then added some twine and glitter. The end result is ok, but a far cry from what I had wanted. I hope PC continues to tweak this program and get it up to its true potential. So, PC if you are reading this and would like to know what I suggest, feel free to call me, you have the number :)