A challenge has been presented among a scrapbooking group (on the CC MB) for the month of Febuary to create "bra and panty" cards in an effort to draw attention to Breast Cancer. As many of you know I have a dear friend who was diagnosed with BC last year and this is very near and dear to my heart. I couldn't pass up an opportunity to do something for this great cause. It also so happens that this week's theme on the CCblog is to create something valentine's day themes using sequins, gems or ribbon. So I thought this would be a great week to tie two challenges together.
To create the card I used my Gypsy and a heart from George and Basic shapes. I made a cut file for the base by welding the shapes together...I also made a cut file for the bra and panties, so the card came together pretty quickly. For the edge of the bra and panties I used decorative edge sissors and hand cut those layers, then applied glitter. I also hadded some gems for extra bling. The necklase is made of a beaded ribbon with a gem attached.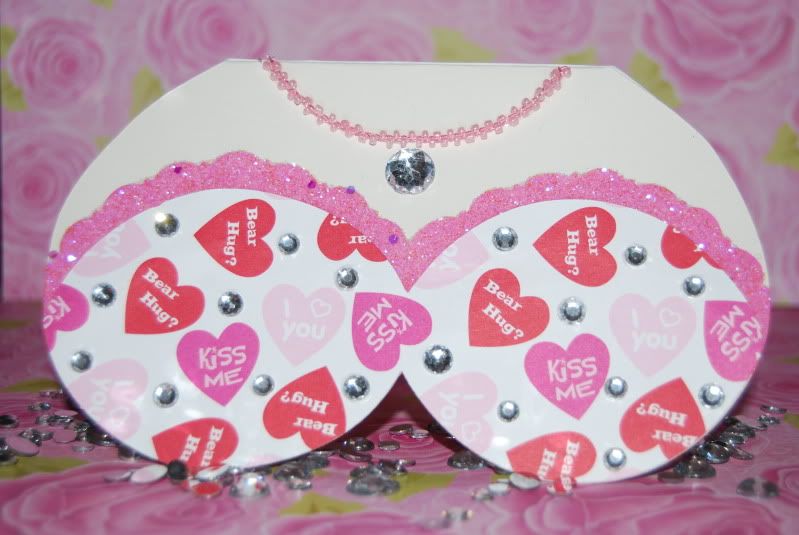 This is the front of the card. I decide to make a "full figured" lady, as opposed to a string bikini.
Back of the card.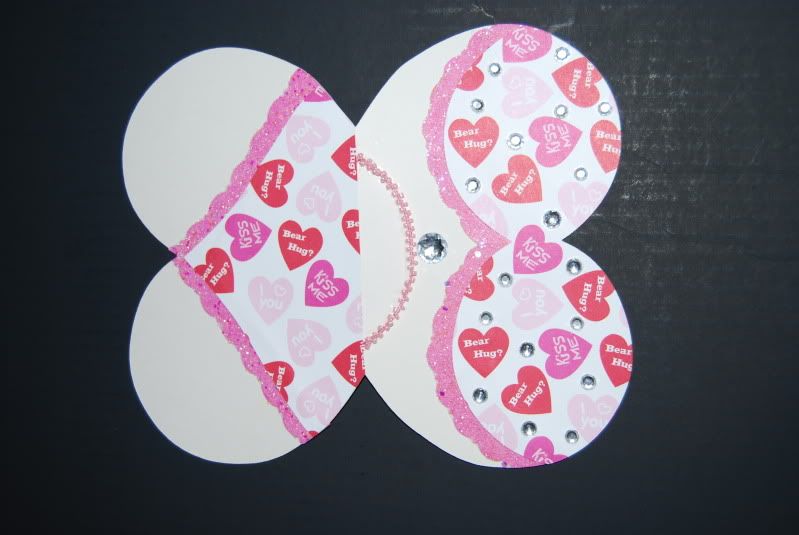 Here is a picture of the unfoled card so you can see the front and back and how they fit together.
For a little extra fun, I thought this lady was a bit lonely, and she needed a companion. The second card (boy) was created using a naughty SVG file :) It was part of a kit that I purchased from SVGcuts.com that had 24 valentines day cards. It was a flat image that I welded into a card in SCAL, and decorated to match the bra and panty card.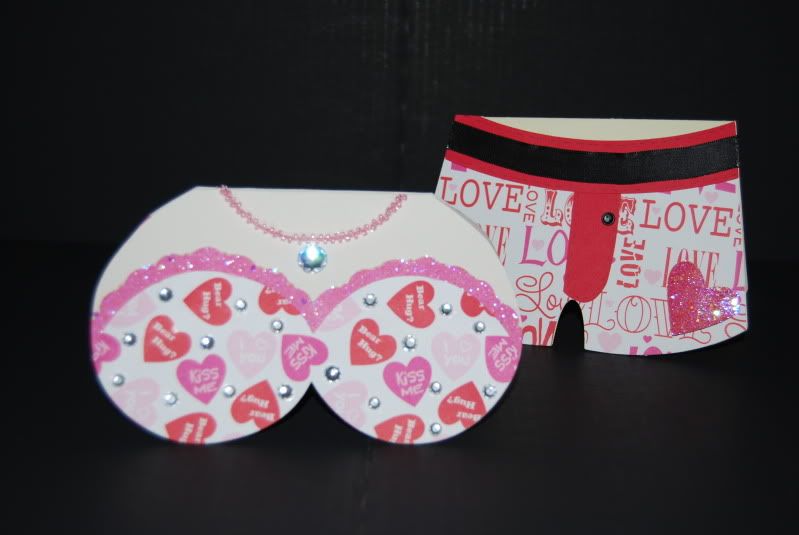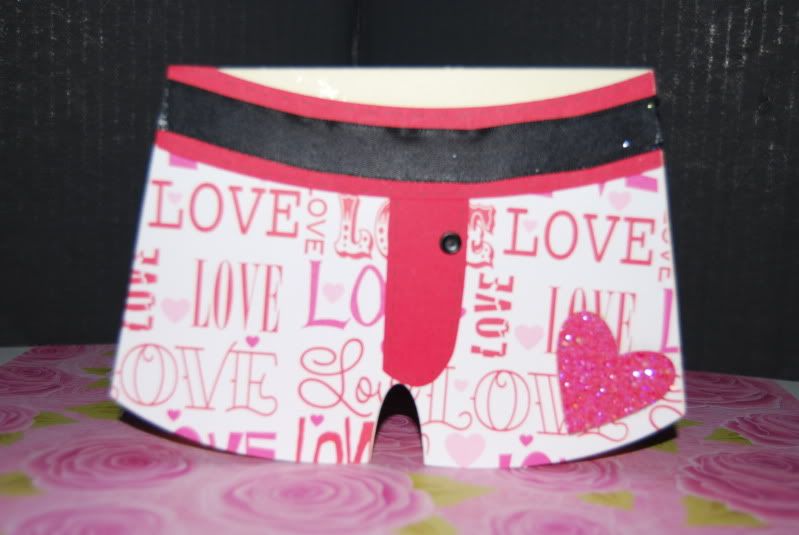 Front of the boxer card. I free hand cut the "fly" to help differentiate the front from the back and added a small button brad. I also added some sattin ribbin to the waste line and a glittered heart for extra fun.
A detail shot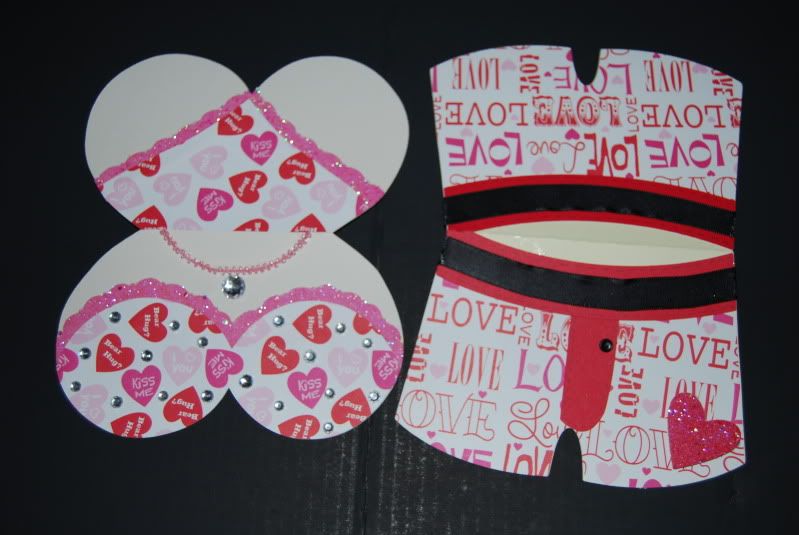 The cards together.