My third semester of nursing school is drawing to an end. Infact, I have a final tomorrow (lets not dwell on that just now). I wanted to make a thank you card for my instructor and give her a little thank you gift. It can't be anything too over the top, I don't want to suck up- just say thank you. I found this great Christmas ornament at Hobby Lobby and decided to design card around the ornament. Sort of a 2 for 1 deal. It is a card and a small gift all in one.
The card was designed in silhouette studio. I began by measuring the ornament, and finding a way to attach it to the card. I used the product packaging for inspiration and attached the orament to the cardstock in a manner that was very similar to how it was in the original packaging.
Card Front
The inspiration for this card came from the nurse ornament that I found at Hobby Lobby. Here is a close up of the ornament.The patterns on the fron of the card were printed and then embossed with my cuttlebug and swiss dots embossing folder. I stamped the thank you sentiment using CTMH stamps (but this could have been printed).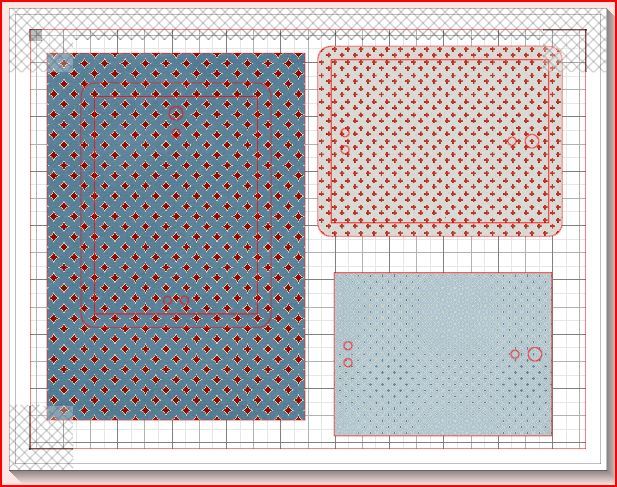 The card front design in silhouette studio (print and cut). Only the outside edges and circles were cut on each layer. I started by designing the smallest layer. When I had the holes aligned properly, I copied the image, and added it to the next size rectangle (deselecting cut lines for the smaller insert) so that the holes would align perfectly for each layer.
Inside the card as designed in Silhouette studio. On the inside I created a perferated flap that can be opened to remove the ornament from the front of the card (brilliant right!?!)
Inside the card
Close up of the inside left where I have created a perferated flap that can be opened to remove the ornament (held on by twist ties).