My family and I attend a birthday party this weekend for a family member who just turned 2! I whipped up this quick birthday card for him as his theme was animals, and what little boys isn't a monkey!
The card was created to fit in a standard A-2 size envelope- that I already had on hand. I used my Gypsy to create the card base 10 inches long (to be folded in half to make the height 5 inches) by 4.5 inches. The actual rectangle is 10" by 4" and I welded a monkey to it to create the small bump outs for the ear and tail making the card 10.25 inches by 4.5 inches and when folded 5.25 inches by 4.5 inches.
The monkey is from Create a Critter sized to 5 inches, and the vine is the same.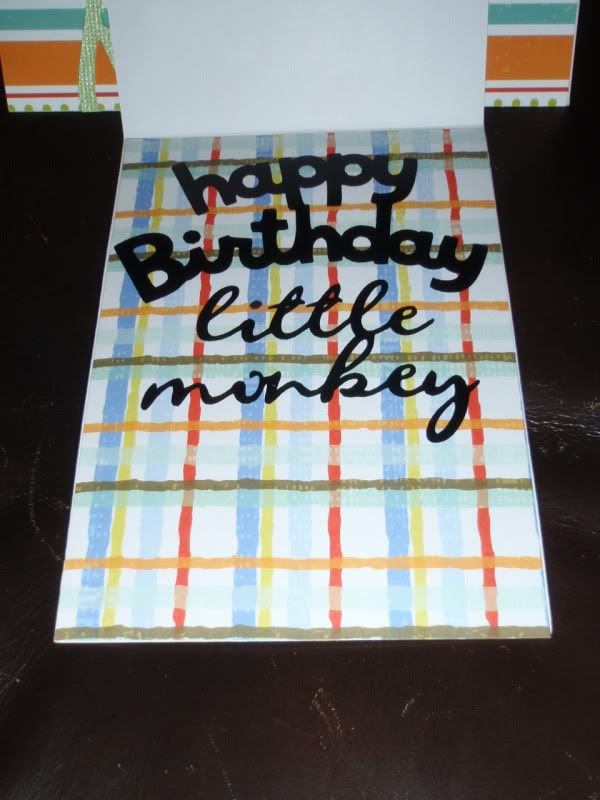 Inside the card I cut happy birthday from Create a critter, and made the little monkey with Gypsy font and some welding. I cut the phrase from black vinyl instead of paper because it essentially makes a sticker that is perfect for little letters!
I know it is a very simple card, but I do love the way it turned out! I hope you like it too.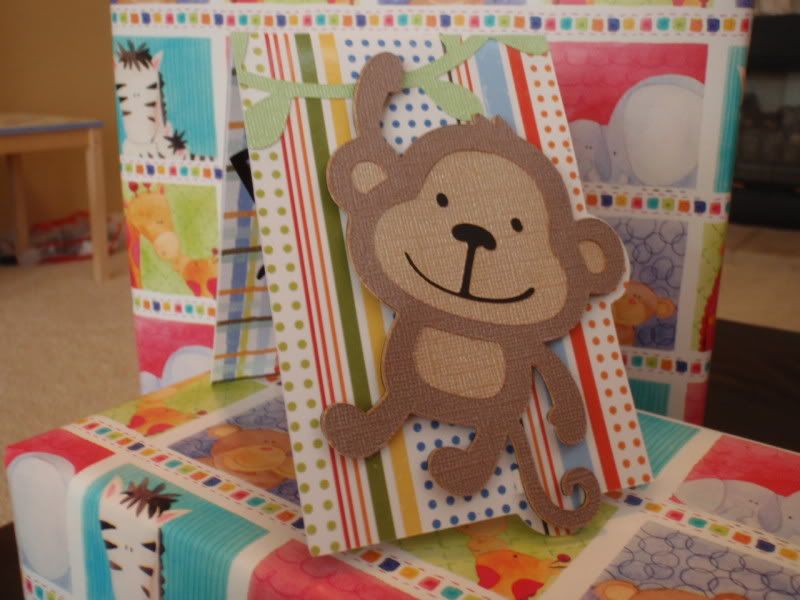 Another card view Envelope