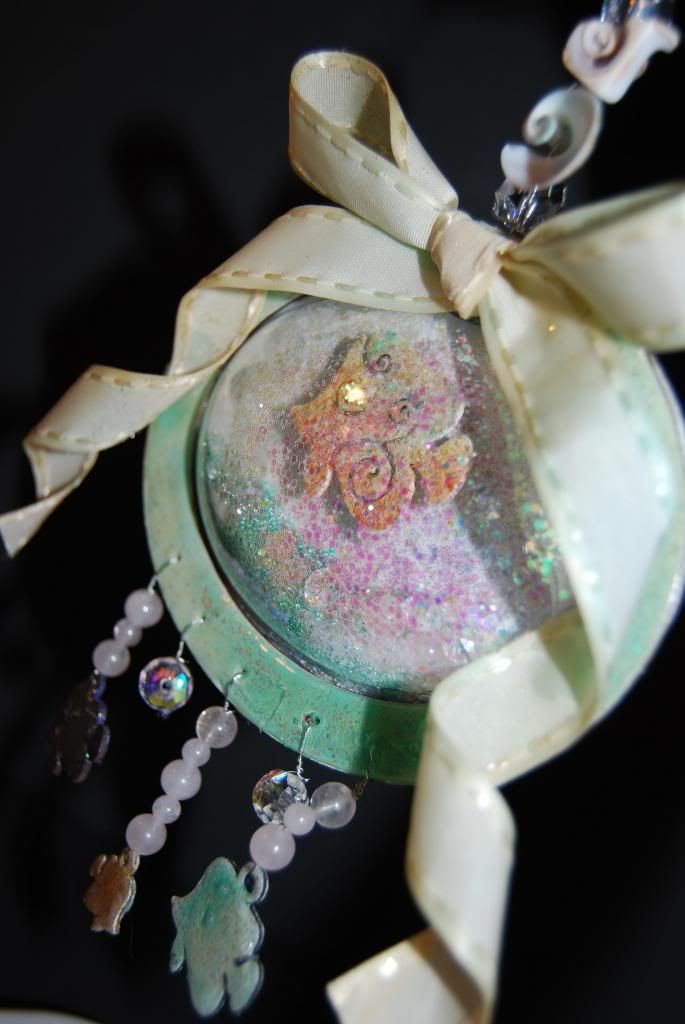 I am so excited for the start of the holiday season. I really love decorating for the holidays and look forward to the day after Thanksgiving when my husband, Brian, gives in and gets the Christmas tree out for me. I'm excited to share with you my first hand made ornament of the season. This dimensional shaker ornament is sure to be a hit with my boys this year when it gets added to the tree.
I began by using some pigment ink to color the frames and the fishies white before applying the colors. For darker colors (like the navy blue I used) this step wasn't needed, but for the lighter colors this really helped to make those colors more vibrant.
Then I added some color to the fishies using some glimmer mists and other such products that I had in my stash. Getting messy is always part of the fun and by the look of my craft space, you can see I was surely having a lot of fun with this project. After the glmmer dried I used Glasstique Gloss Finishing Glaze from Globecraft to finish off the fish. I did the same thing with the frames beginning with a glimmer product, and finishing with the Glasstique Gloss.
A fish was added to my ornament backing using a popdot.