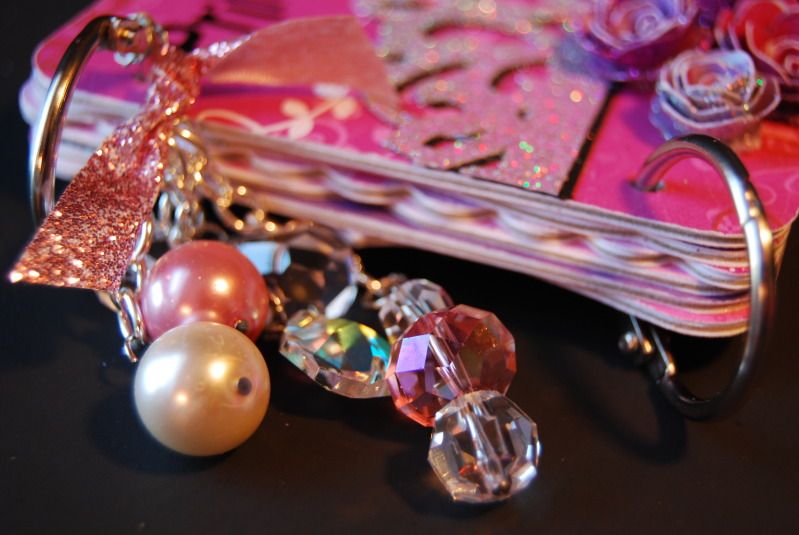 I am so excited to be joining the team sparkle! Today, for my first post as an official member of the Connie Crystal Design team, I wanted to share a project that truly sparkles! For those of you who may not have notices, it was announced in August that I would be joining the Connie Crystal Design Team. If you would like to know a little more about me or my background you can check out my full profile on the design team page
http://ccsparkle.com/sample-page/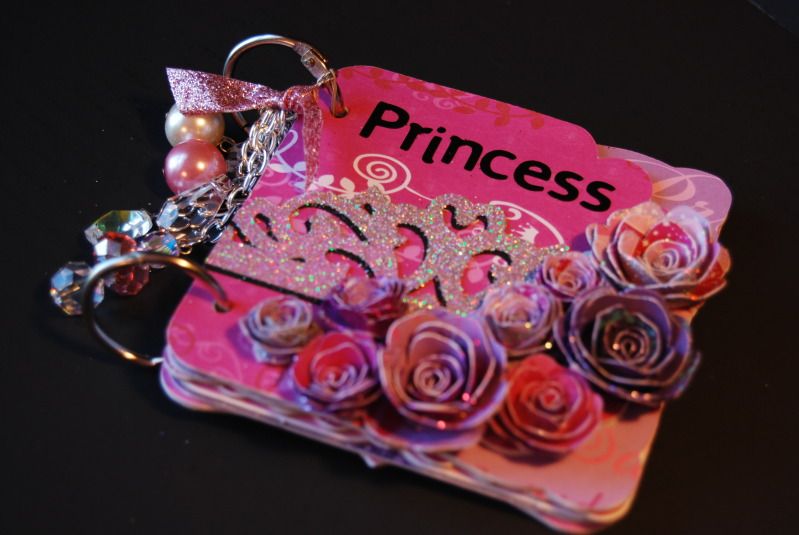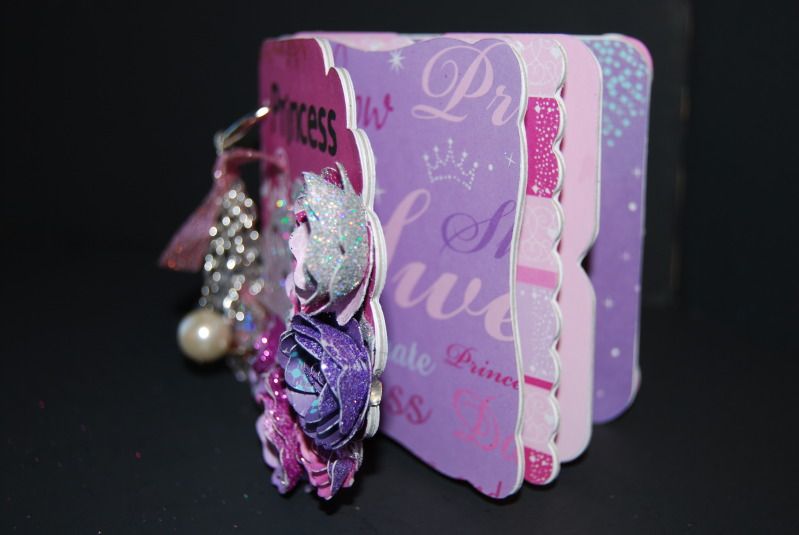 I will admit I am a huge fan of all things Disney- especially the princesses. However, as a grown woman and the mother of two little boys I don't get to include that love in very many of my projects. Each time we go to Disney I have photos taken with the princesses, but they never seem to make it into our scrapbooks. This mini album is going to be the perfect place for all of those princess photos!
The album is a chipboard album sold by Close to My Heart and the shapes match up perfectly with cuts on the Cricut Artiste cartridge. All of the Cricut cuts in this project are from the Artiste cartridge (crown, flowers, phrase, page shapes) The paper used in this project is from EK success and is a Disney Princess paper pack.
I wanted to add lots and lots of bling to this album. From the glittered flowers and crown to the oh so sparkly crystals every element of this project was about bling. The crystals and beads were stung on wire or head pins so that they could be attached to a bit of chain.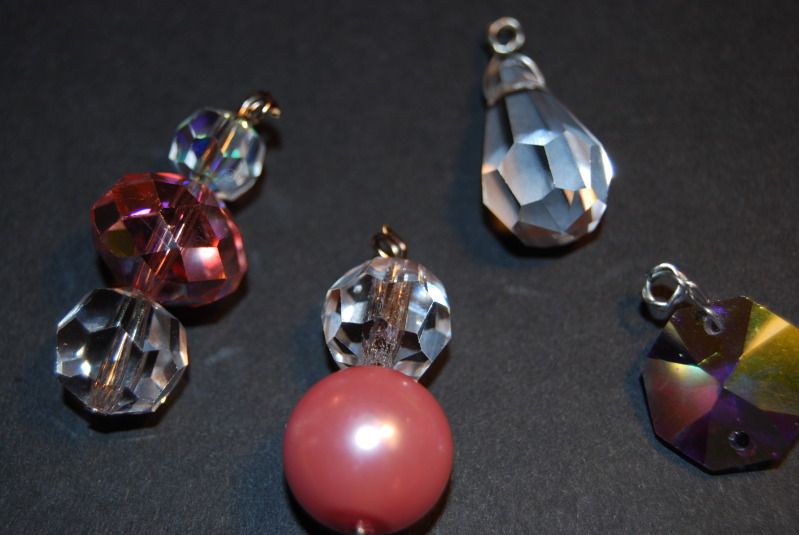 For dimensional elements, I really like to use double sided paper, but as the paper I wanted to use wasn't double sided I glittered the back of the paper to give sparkle to the underside of the flowers. To accomplish this, spray the back of the flowers with a spray adhesive the add glitter. After glittering apply a spray sealer to keep the glitter where it belongs.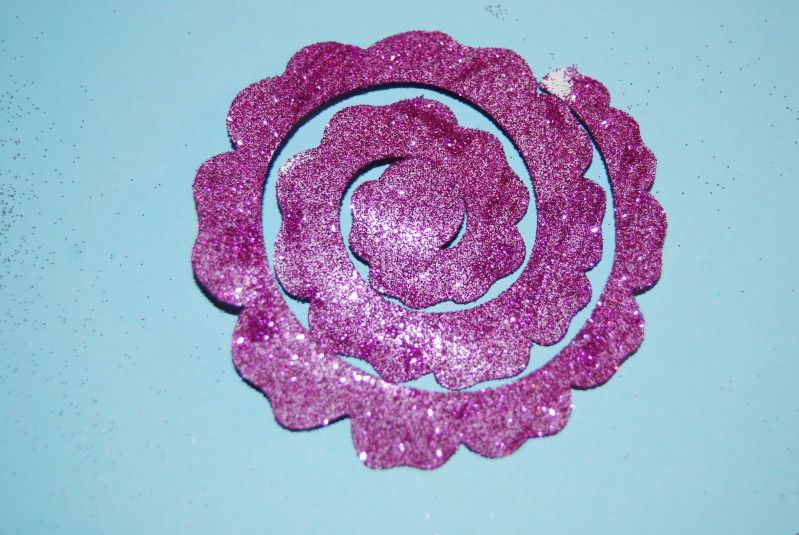 As you can see the glitter on the back of the flowers adds a bit of sparkle without taking away from the subtle patterns on the front of the flowers. The crown was glittered using the same spray glue glitter process that I used on the flowers. ad the crown was not designed with a shadow I simply cut it twice -once in black and off set the layers to create a shadow effect.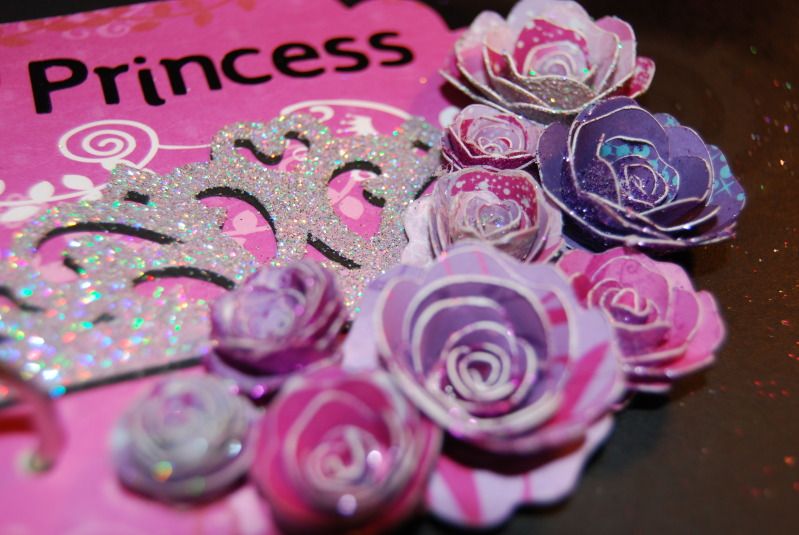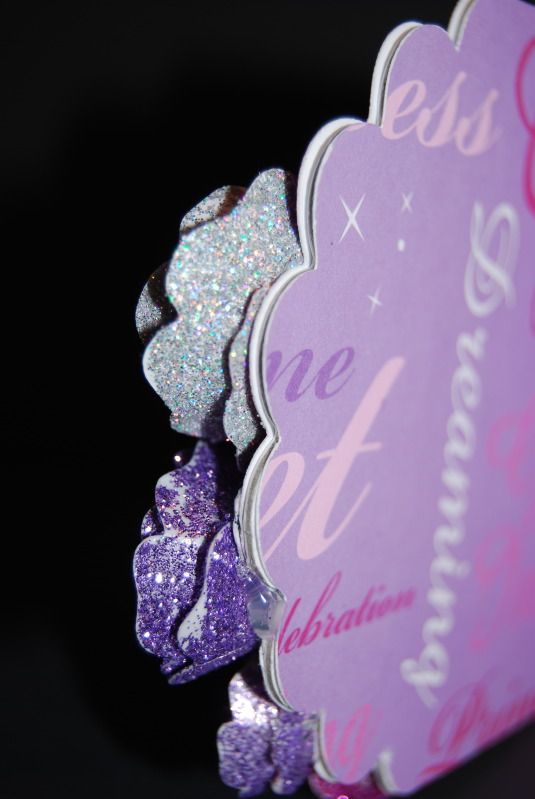 Thank you so much for stopping by to see my project!