It seems that I haven't posted many project lately. I have been focused on school and have just completed my first semester of nursing school. I have been doing monthly posts for Connie Crystal this fall but as my time is extremely limited I havent' been posting all of my projects here. So, today I wanted to share a few projects that I have been working on. It seems my color of the week for crafting is PINK. I have made three projects in the last three days that were all pink :)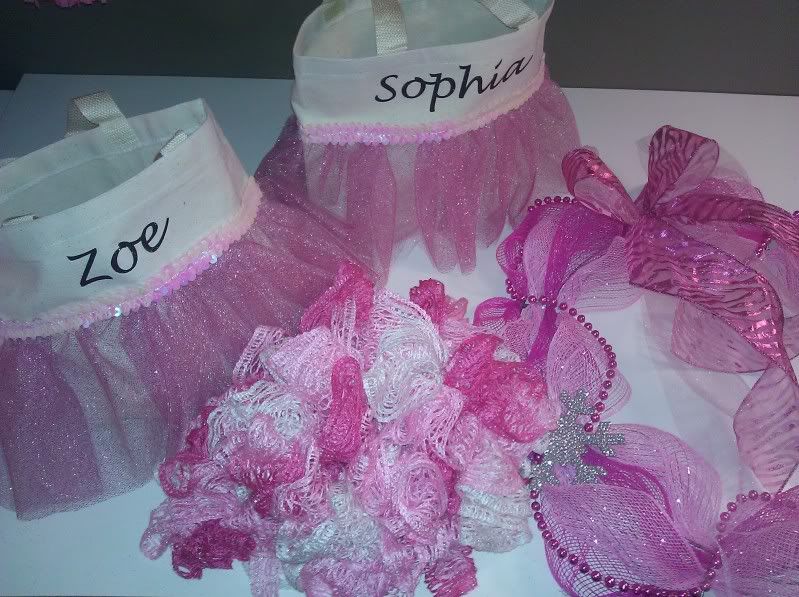 While the projects were all for seperate purposes it seems they were following a theme. The two bags were created for a friend's daughters. She asked me to make them and personalize theme and she will be giving them to her girls for Christmas. I have actually made several of these bags and am thinking I may start selling them on ETSY as everyone seems to love them- I would love to hear what you think of that- Leave me a comment with your opinion :)
I made a grand total of 4 of these wreaths! I used them as gifts for some friends and kept one for myself! I think I will be leaving it up in my craft room all year long.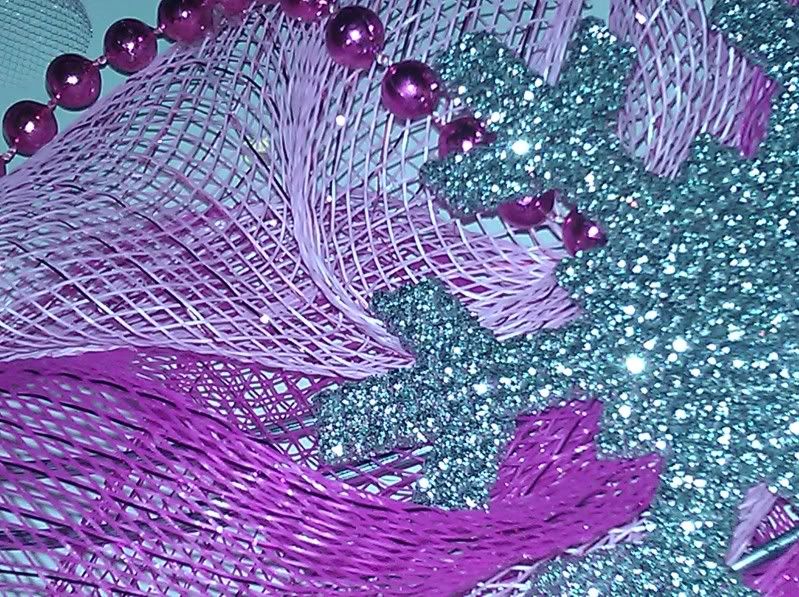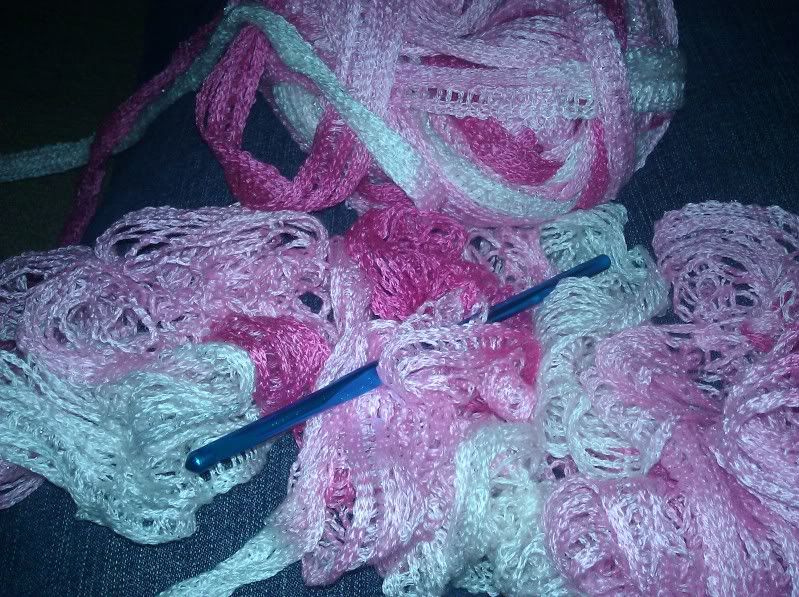 Last but certainly not least is the PINK scarf that I made. This was my very first crochet project ever and I think it turning out to be even better than I could have imagined. My good friend Janice from
Craft Place was kind enough to give me personal lessons on how to create this beautiful project! THANKS JANICE!!!