OK, go ahead and say it! I have a sick and twisted sense of humor today. I'll make a few excuses: my kids are sick, and I am going crazy over cleaning up thing that come out of both ends of them, my husband has been out of town for 12 days, I have had a crazy week at school, and I just need to laugh. So, here is my entry for this month's blog challenge. It is just another little treat for my trip to Dallas.
Banners are everywhere! We love their versatility and the way they can be customized for any occasion. For this challenge, we want you to create a banner with any theme you would like. You may use
THIS POST
as inspiration, or feel free to create something completely new. Project must be newly created for this challenge.
This challenge is open to Cricut Circle Members only. Your entry must include 3 or more Cricut Cuts and meet the requirements above in order for your name to be entered into a random drawing for the PRIZE. You must submit a project to be entered into the drawing. Submit your entry using the InLinkz tool found at the bottom of this post and include your first and last name in the title. Entries are due by 11:59 pm MST on Sunday, February 27th, 2011. Winner will be announced on March 1st, 2011. Prize will be delivered to winner within 4 to 6 weeks of announcement.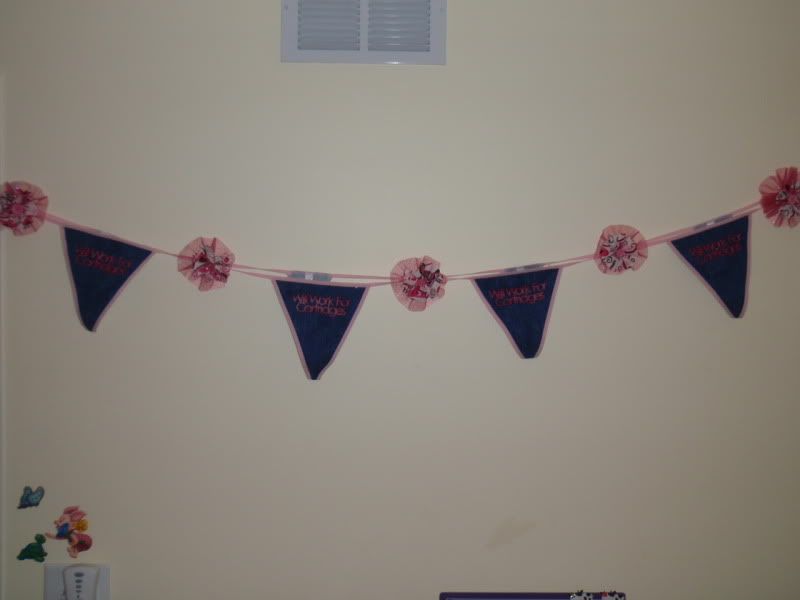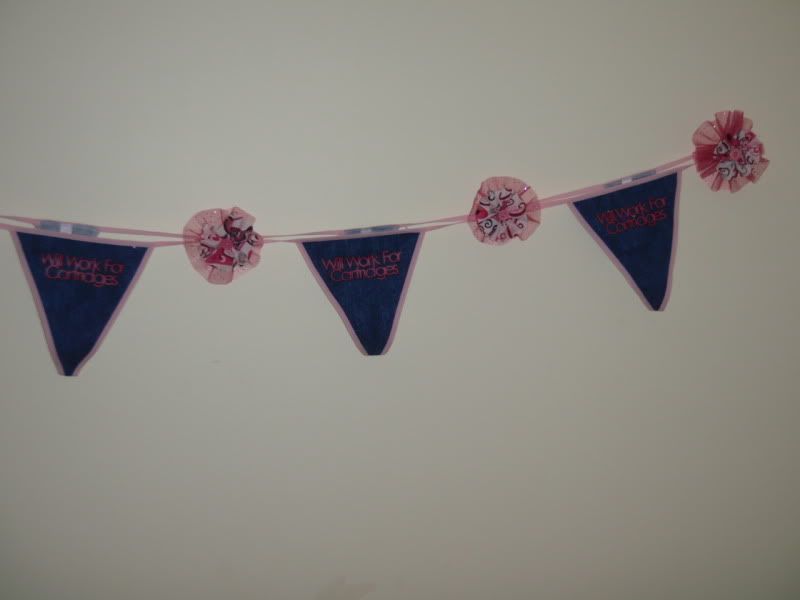 Close ups
here
and
here