As many of you know, after the October Cricut Circle Swarm in Utah, I collected calling cards to sent to Admin Becky. I was really hoping that Becky would be joining us for the upcomming swarm in Dallas in March, but she will not be able to attend. I have offered to collect calling cards for her again and will be sending them to her after the swarm is over. I wanted a fun way to collect the cards for her. Well, last night while shopping at walmart I came across a cute valentine's day mail box in the clearance for $0.75, and bought it to decorate for the collection progess. I plan to keep the mail box to collect for her at every swarm I attend. I will be placing this box on my table in Dallas so be sure to drop by and leave your card. And if you are not attending Dallas and would like to get your calling card to Becky please leave your email address and I will send you my contact information.
The flowers were created using the Mother's Day Floral cart and the tower is from French Manor. I found the post card image on the internet and printed it on cardstock.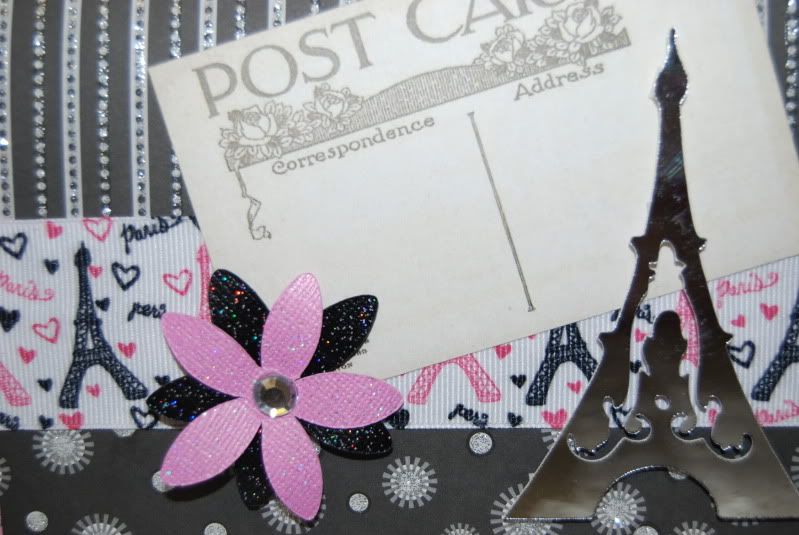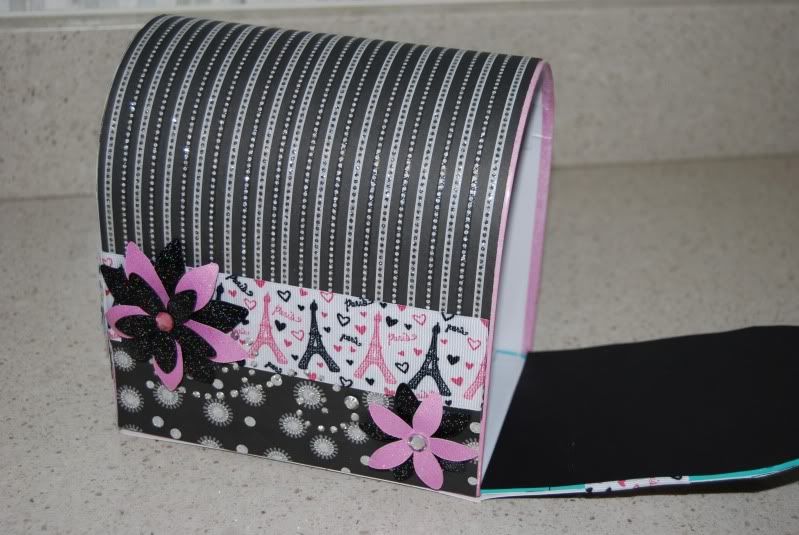 I used Irock gems on this side to give it some extra sparkle.