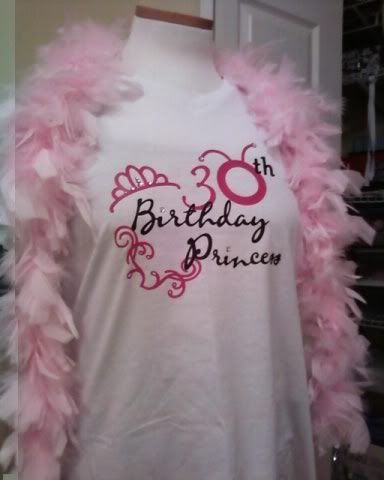 I have been making a lot of shirts lately using my Cricut and HTV. I know several people have asked for more information. I promise the next time I make a project using HTV I will do a step by step tutorial. I wish I could give that to you now, but as I made this shirt before Dallas I can't really do that today.
Here are the basics. I did the design work using my gypsy. Always be sure to use the mirror image of your design when cutting because you cut on the wrong side of the HTV. If you do not have a gypsy or want to work without it you can simply use the flip button on the Expression machine. When cutting HTV the shinny side goes against the mat, and the dull side faces up. Be sure to use a very hot iron (or press) with no steam. I have also found that the HTV holds up much better in the long term if you use a shirt that will not be stretched a lot.
I do want to appoligize for the photo quality. It seems the only photos I took of this shirt were with my cell phone. I made this shirt to wear in Dallas for my Birthday!