My family and I visted WDW in January. I am quite slow to get the scrapbooks done as I have been working on a lot of vinyl and yudu lately. I am also a PT student, mother, and am organizing a crop right now, so my crafting time is very limited. This is a layout I completed while in Dallas at the Cricut Circle Stampede. I love the way it turned out, and I hope you all do to. Oh, and as many of you know I tend to scrap in multiples so that each of my boys have their own albums and I also keep a family album. The Layouts tend to me almost identicle but the pictures tend to be specific to the album.
I used the mickey from Mickey and Friends and the word Mickey was the negative from another cut I made. Mickey was glittered using loose glitter and my Toner Tex write and rub glue pens- I love them! One of these days I am going to get around to putting up a tutorial about the glue!

Blake with the WDW display at the airport- but it was so cute!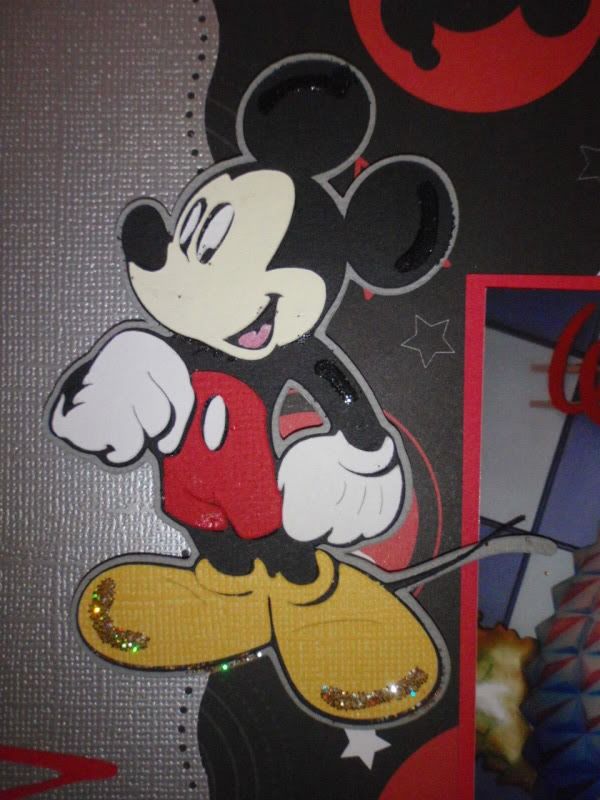 Mickey
Detail on the Mickey phrase