As you may recall I posted a Valentine's Day Mail box last week
CLICK HERE TO GO TO THAT POST
. Today I decided that I wanted to create a more traditional mail box. This project was really just for fun, as I have no real use for a PINK mail box, but it does match my craft room & will make a nice place to stash things.
This is a cute and simple project. The entire thing took less than one hour to cut and assemble. Happy crafting~!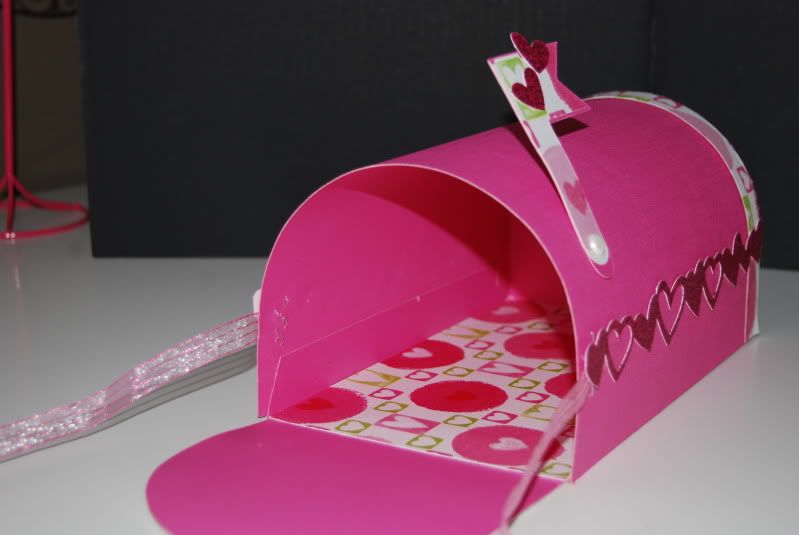 This was created using the same SVG set from SVGcuts.com that I used for the Alien box. As you can see this is a very versitile set & depending on the papers used can take on very different looks.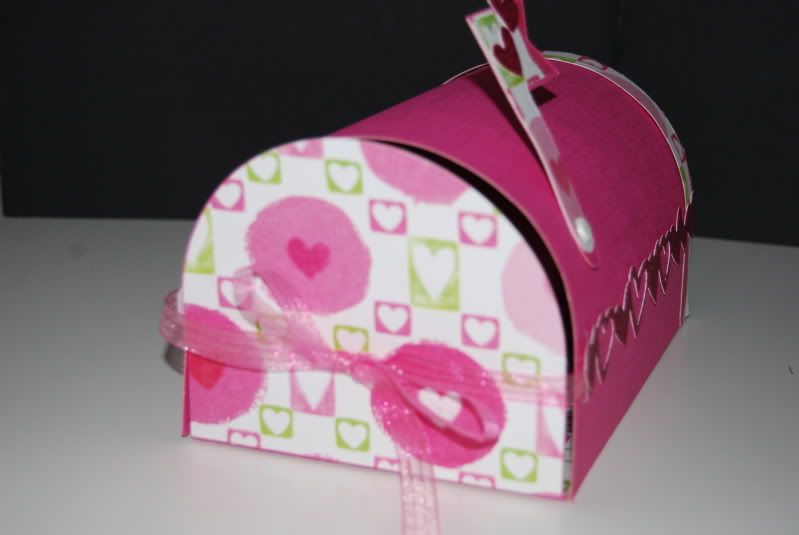 With the front closed- ties shut with a ribbon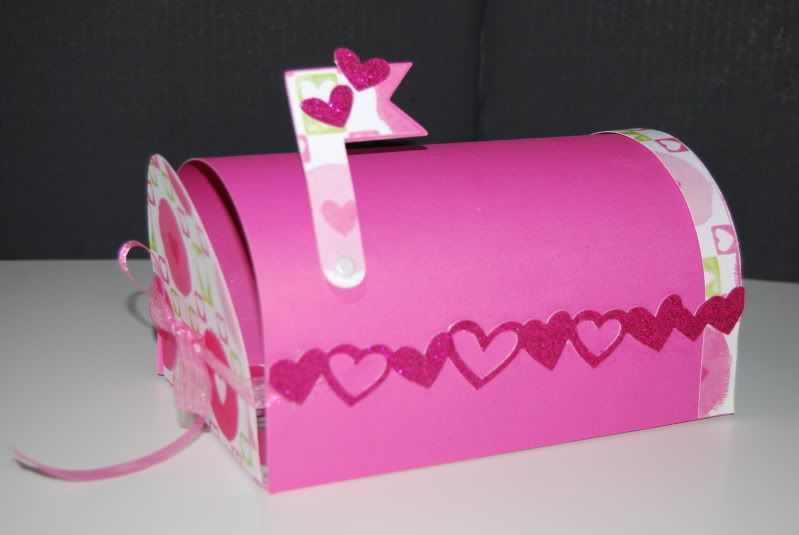 The flag and heart boarder are both part of the kit. I welded two of the heart boarders together to get one long enough for the side of the mail box. I used the negative cuts from the boarder to add to the flag.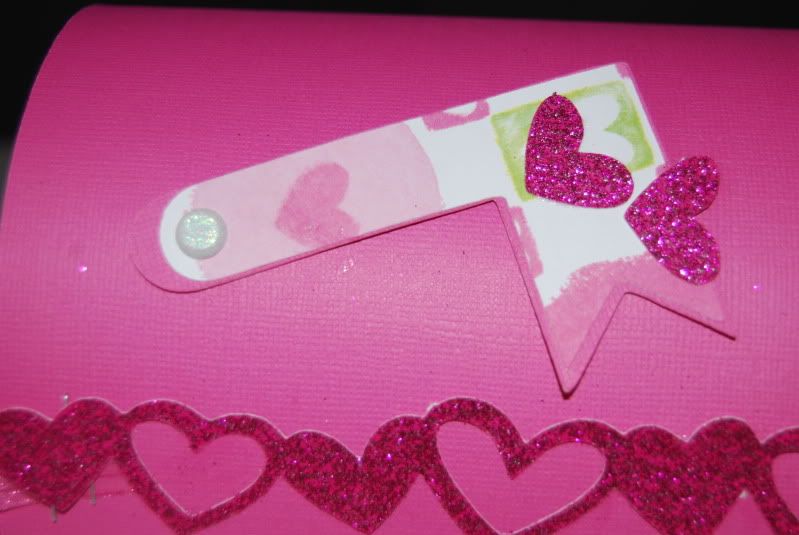 I attached the flag with a white glitter brad to allow it to go up and down
From the back.