As I am still not back to 100% from this fight against strep throat, I decided today would be a great day to just sit infront of my computer instead of actually crafting. LOL.
Today, I want to introduce all of you to a dear friend of mine, Kimberly Phillips. Kim is the owner and creative mind behind Little Bees Graphics. Her company (read she) designs custom invitations for baby showers, weddings, bridal showers, and so much more! I'm not talking about slapping some stuff around in Photoshop- like I did today, I mean, she draws EVERY design by hand! I have been amazed by Kim's art skills since we were kids, we met in Kindergarden in 1980 something :) My level of respect for her runs deep and I am privilaged to count her among my friends.
I have been working hard to convince Kimberly Phillips that she needs to dive into the world of digital scrapbooking, and potentially into SVG creation. While, I have yet to win that battle I did talk her into providing me with a few of her images so that I could use them in a digital layout. Please be sure to visit
Kim on Facebook by clicking here
, and tell her how amazing you think her designs are! You can also visit her
ETSY store
to check out all of her amazing invites and designs :)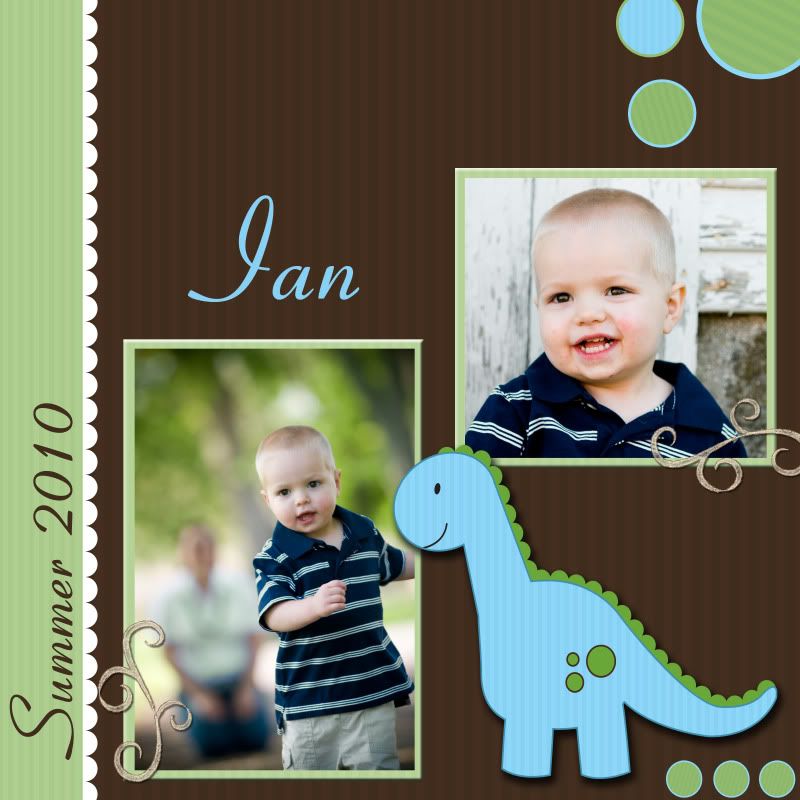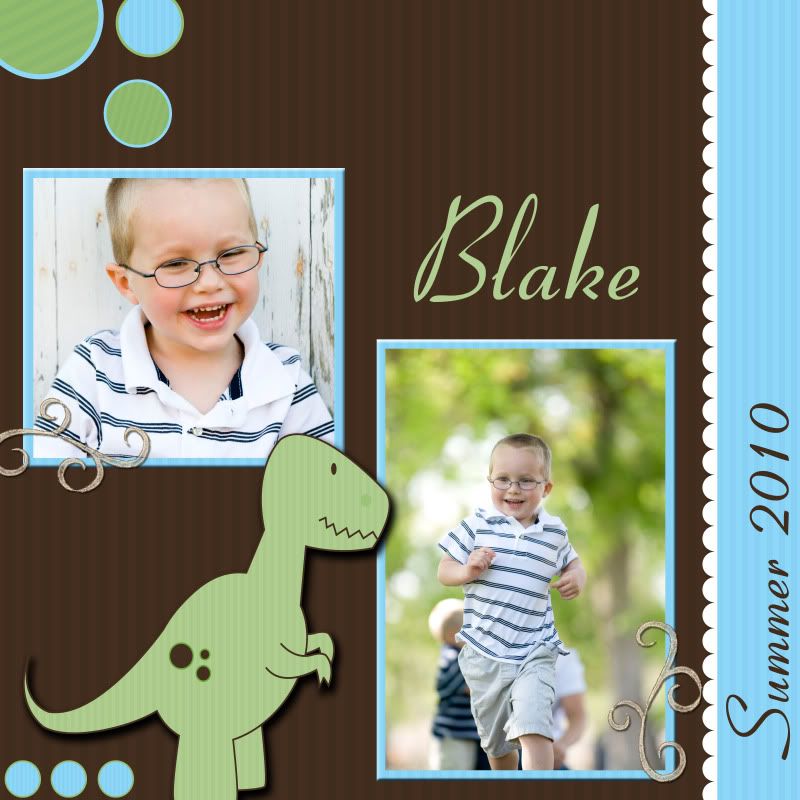 Kim created the Brown stiped background, the Dinos, the dots, and the scalloped boarder...I worked my magic in photoshop to do the rest. As you can see I have once again "cheated" and created two very similar works using just one basic layout.