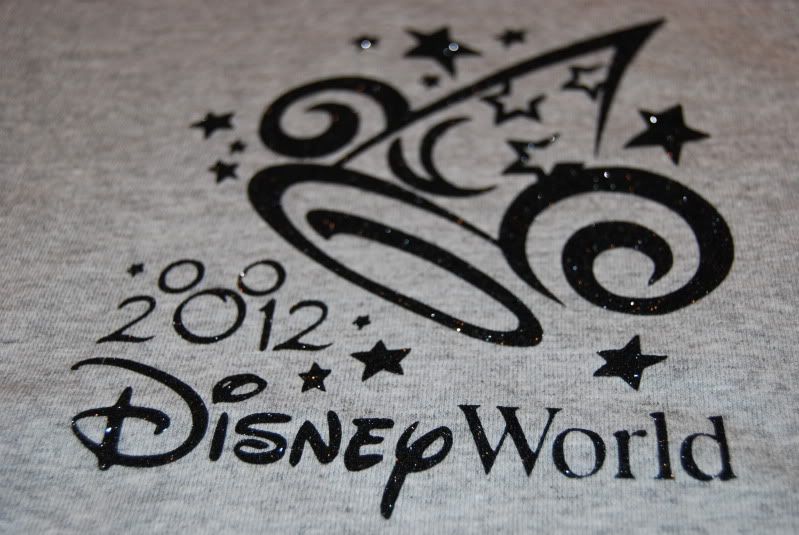 Today we are flying to Flordia to take a quick break before school starts up again in a week. My husband and I have elected to not tell our boys that we are going on the trip or the details of the trip! We have done this mostly to avoid the hyperactivity that surrounds a trip & the lack of sleep. I have set post up a few days in advance, but if all is on schedule we should be on a plane to FL right now with the boys.
And if you are a regular visitor here, you should know that I love making shirts! So, what's a trip to FL & Disney World without a dorky set of matching shirts for the whole family?!?!?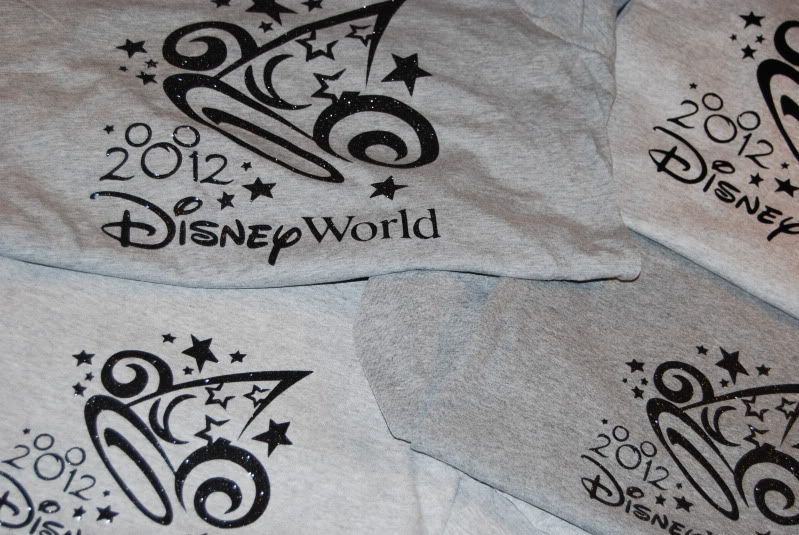 This years design was created using SCAL, and my cricut. I found a fun dingbat online that had the Fantasia Mickey hat, then added the date and phrase. While this was pretty simple to created I love the end result! I used black glitter HTV for three of the shirts (mine and the boys) and as my hubby was dead set against wearing a glittery shirt, his is made out of regular HTV.
Last years WDW shirts can be seen
HERE