As I have now posted two Valentines Day Mail Boxes, I thought today would be a good day to post a few Valentine's Day Cards that I have been working on. I actually created these a few weeks ago, but haven't had a chance to get the posted here yet. I thought this would be a nice opportunity to do so.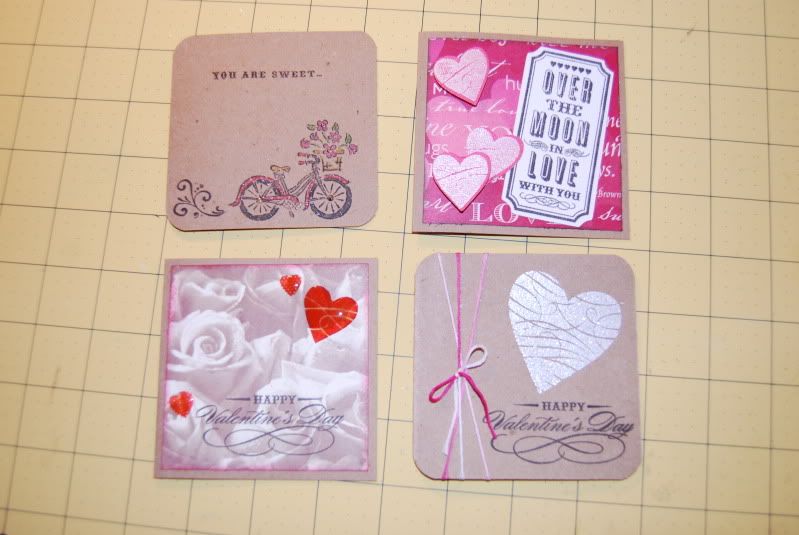 All four of these designs began with craft card stock and feature CTMH stamps. All three are 3x3 cards.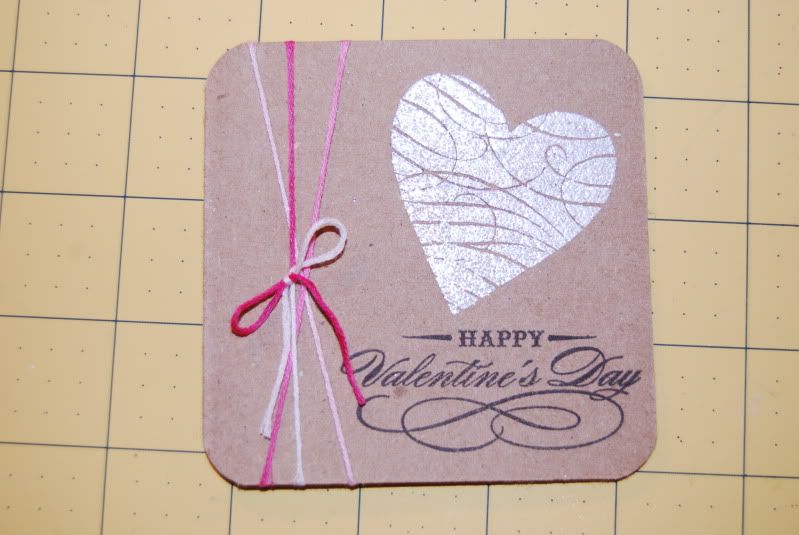 Craft CS and the DECEMBER 2011 SOTMs, with a bit of embrodery floss-varrigated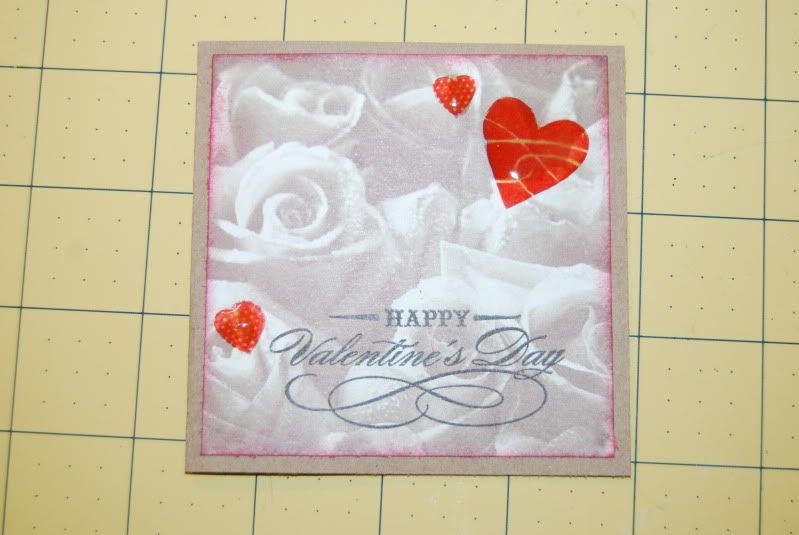 Craft CS and the December 2011 SOTMs, a bit of liquid glass to make the hearts shine. THe paper was from my stash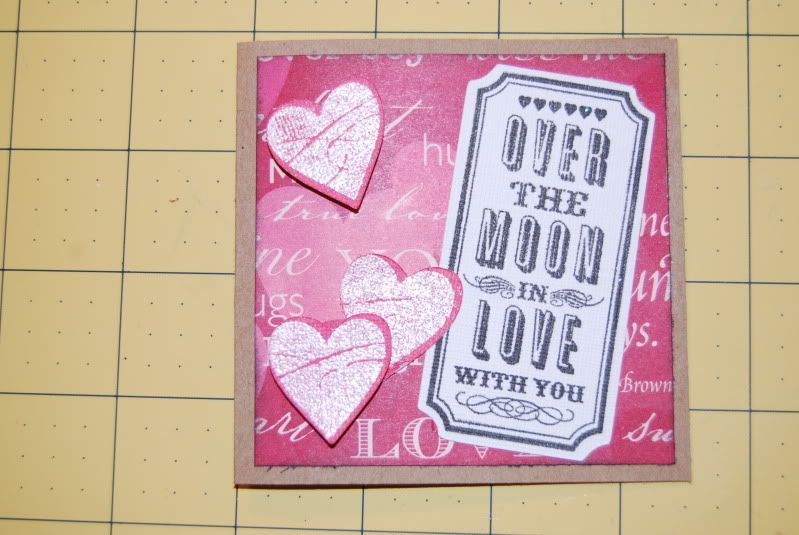 Craft CS and the December 2011 SOTMs, hearts and tag cut using the AP cartridge and some heat embossing on the hearts. Paper from my stash.
Stamps: Pair a Pharse from CTMH, craft card stock, and some hand coloring using SPICA markers.