Today's post is all about BLING! For the last two days I have been absolutely in awe of the booth for
Connie Crystal
. Words cannot describe the shine and shimmer that meets your eyes when you enter the booth! At first glace you might think that this booth is strait out of a fairy tail with beautiful gowns made out of crystal bead, glass slipper, and adorable ornaments, but then you remember you are at a craft show! BE SURE TO SCROLL ALL THE WAY THROUGH THIS POST BECAUSE THERE IS BLOG CANDY AT THE END!!!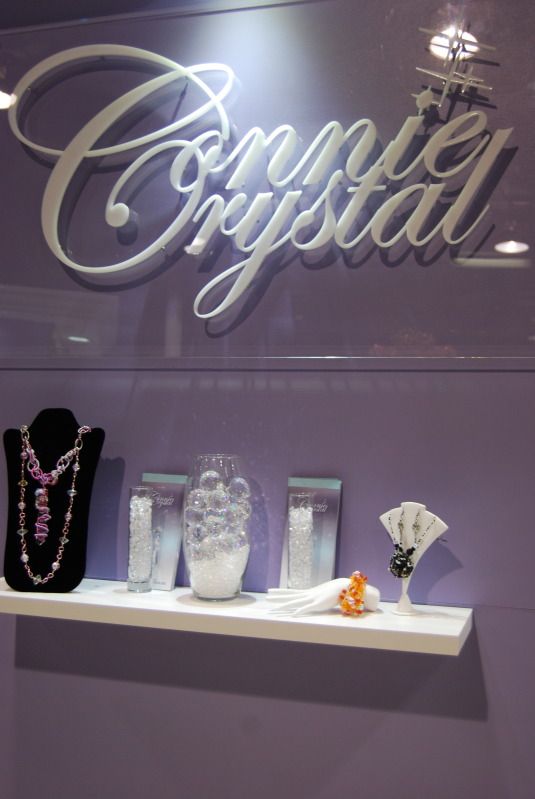 Now, I'm not much of a jewelry maker, but after watching Connie (yep the creator of Connie Crystal) and her staff for the last two days, I am convinced that I could make some beautiful pieces with their products! They have offered classes on everything from floating necklaces, earrings, and even crocheted wire necklaces- yep they are as cool as they sound. But jewelry making isn't way I decided I need to share this product with you. Connie has an incredible way of using her crystals with paper as a very unique embellishment. Here see for yourself- this dress was made out of paper and crystals: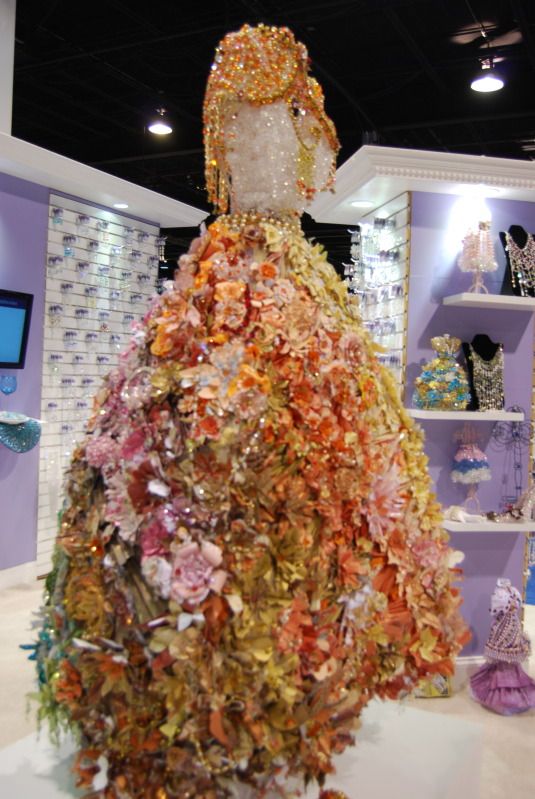 Connie used her CRICUT to create the flowers and used the crystals to embellish the dress! It is simply amazing how these crystals changed the look of the cricut cuts. I can't wait to start playing with them. Much to my disappointment the crystals are currently available at any of my local craft stores, but I do hope that the big boys start carrying them soon. For now they can be purchased via AC Moore and I also found a selection of the crystals available on AMAZON.com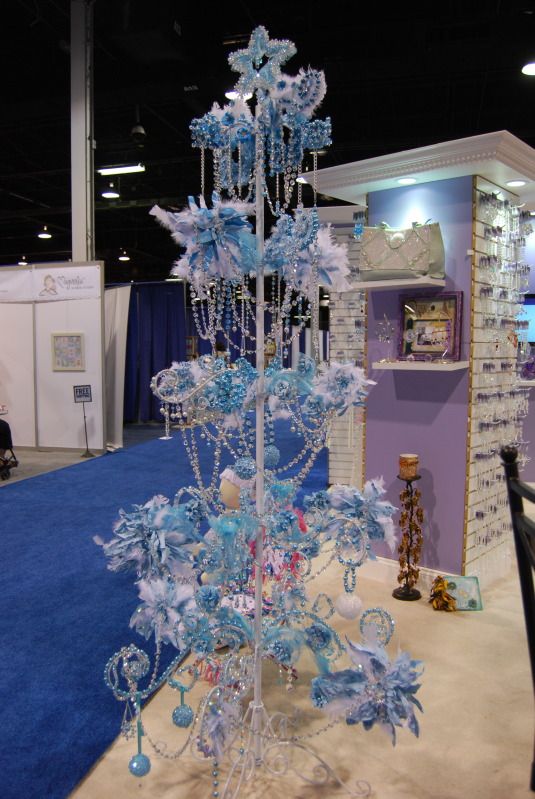 Can you say Crystal Christmas Tree! If only it was in pink- then again I would likely have been arrested today for trying to walk away with the props!!!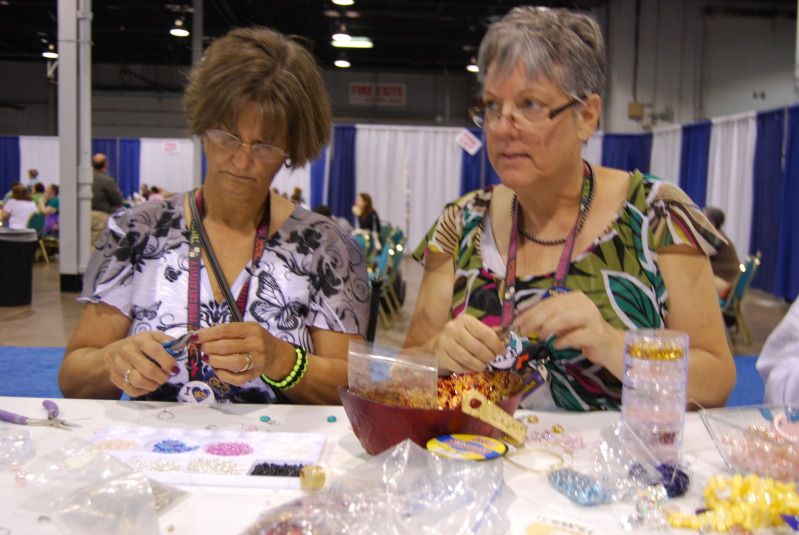 JaniceA and TinaG (both Cricut Circle gals- hard at work making earrings at the Connie Crystal booth)
Here are some close up photos of her beautiful creations!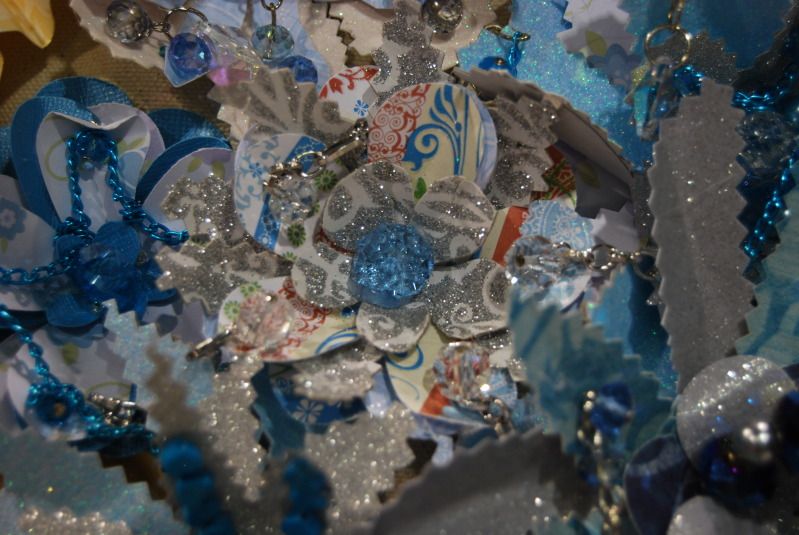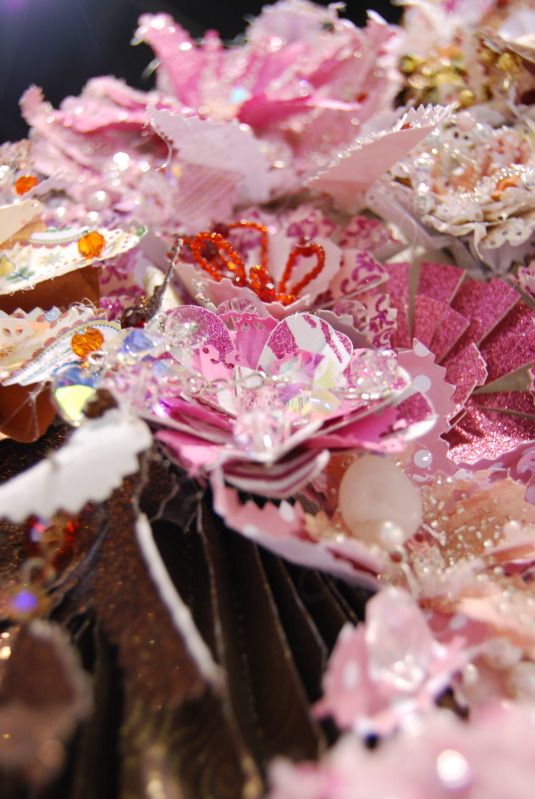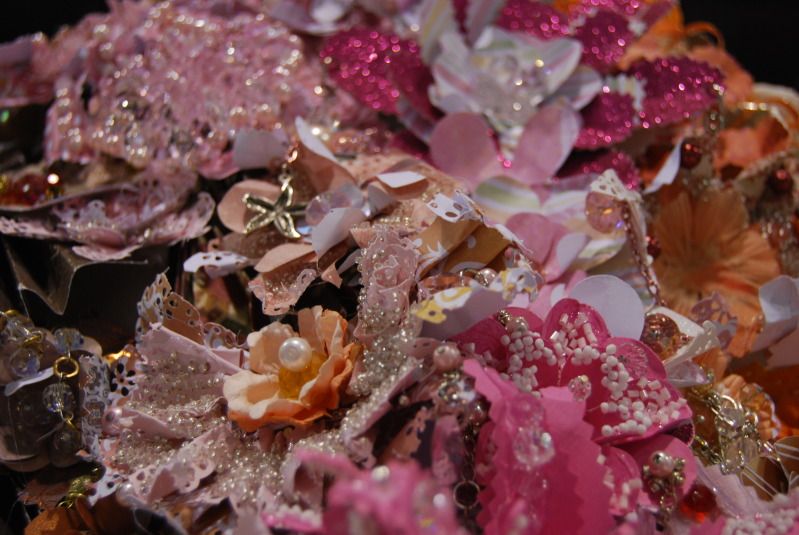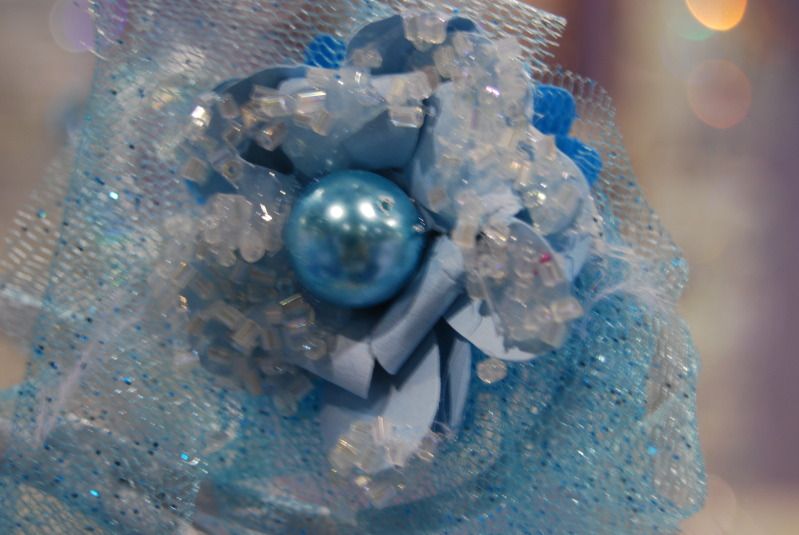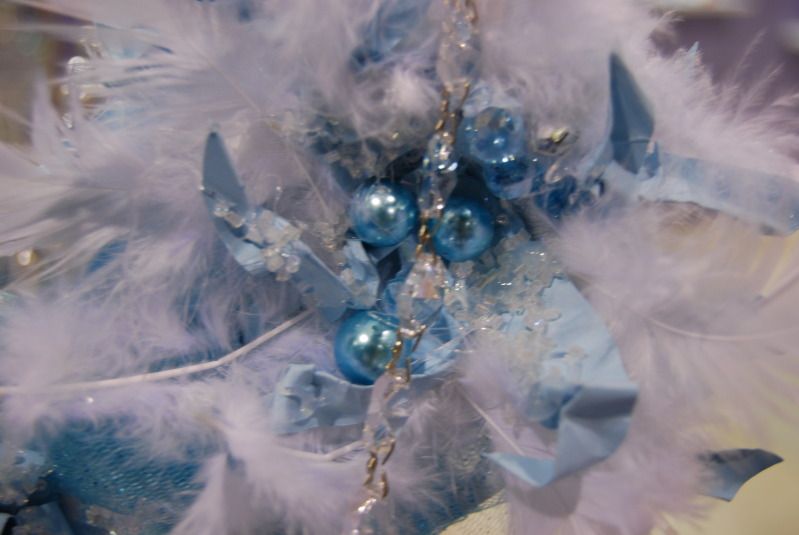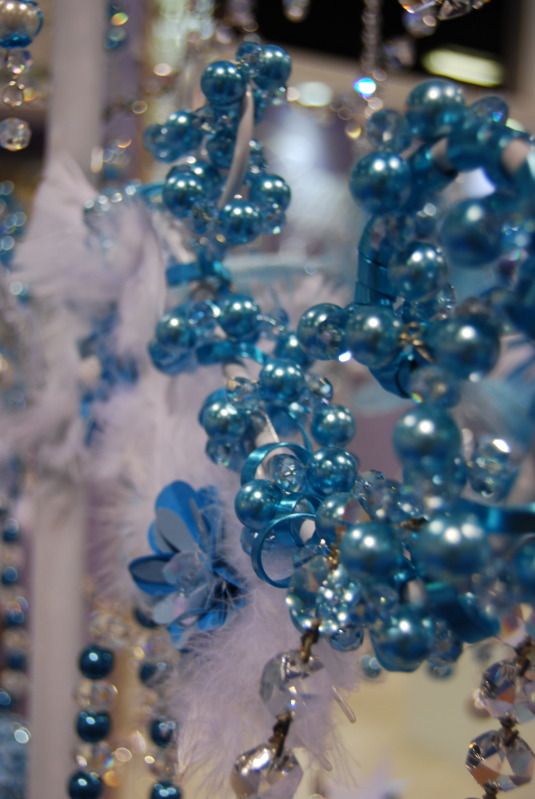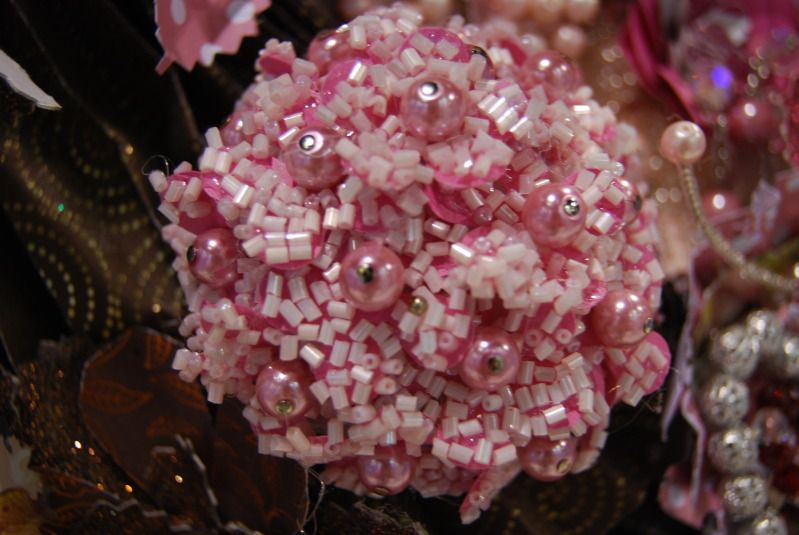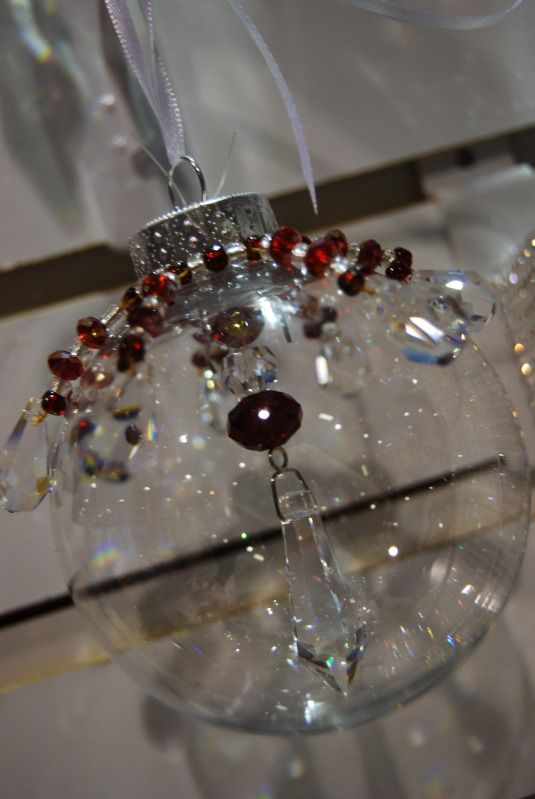 Crystal Christmas ornaments!
Glass slipper anyone! Or should I say Crystal!?!?!?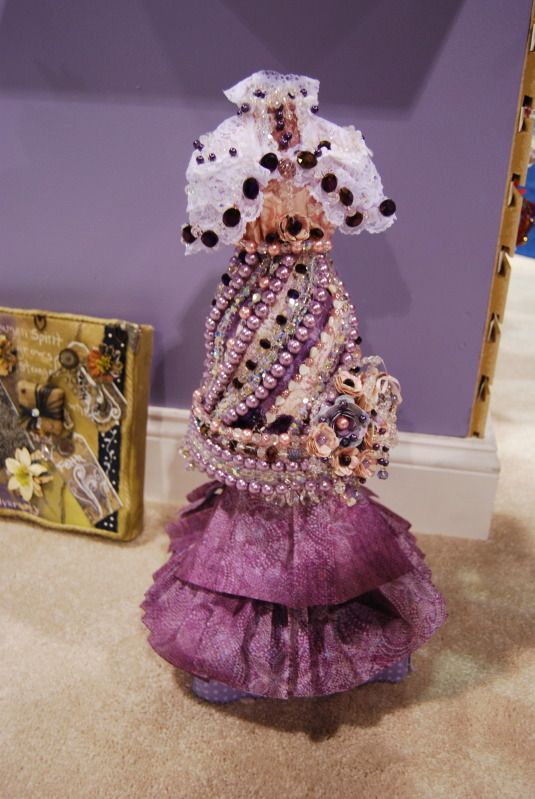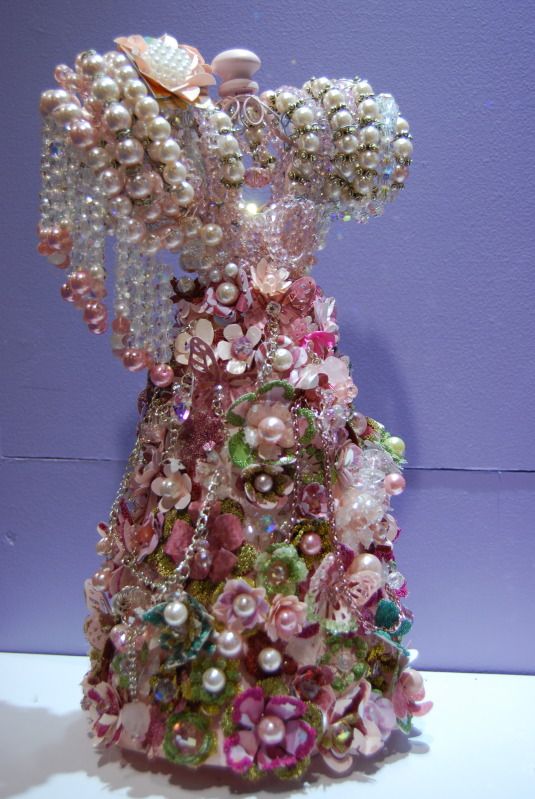 OK GALS- NOW THAT YOU ARE SUPER EXCITED ABOUT ADDING CRYSTALS TO THEIR CRAFTING, WHO WANTS TO TRY CONNIE'S CRYSTALS? Connie was generous enough to give me a string of her beads to give away to one lucky reader! So, be sure to leave a comment here and visit the
Connie Crystal Blog
- to tell them that you saw there product here! I will choose one lucky reader via random generator to receive a string of the beads! GOTTA LOVE THE BLING!!!
Don't forget to check out yesterday's CHA post for another blog candy opportunity!