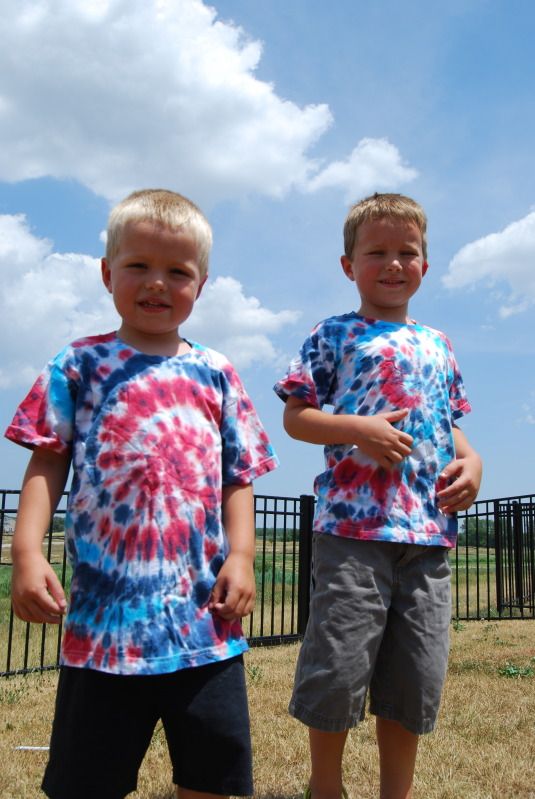 Happy 7th of July everyone! Silly, I know, but we are celebrating independence day today. Our village decided a few years ago that due to budget issues, the only way for our firework display to continue was to choose a more cost effective date than the 4th of July. So, for the last few years there has been a summer celebration and firework show the week of the 4th, but not on the 4th. Today is the day. In the 95 degree heat today we will get to attend a parade, community celebration, and firework show.
To help get my boys in the spirit I set out on a tie dye adventure with them last night. We made a few shirts in Red-White-Blue theme. As I haven't even attempted to do this since college, I am quite pleased with the final results. Even more than that I was thrilled to get my boys involved in a bit of crafting.
Ready to get started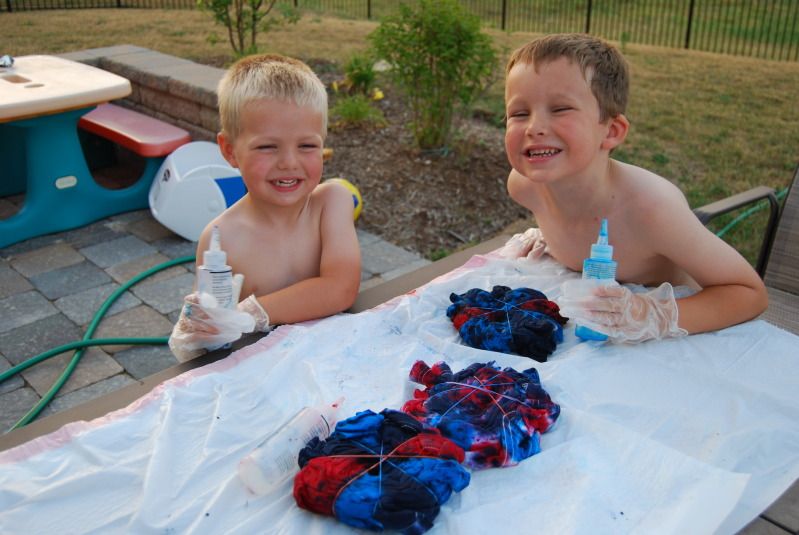 The boys helping with the dye process- it was so hot out there, yesterday's high temp 106 F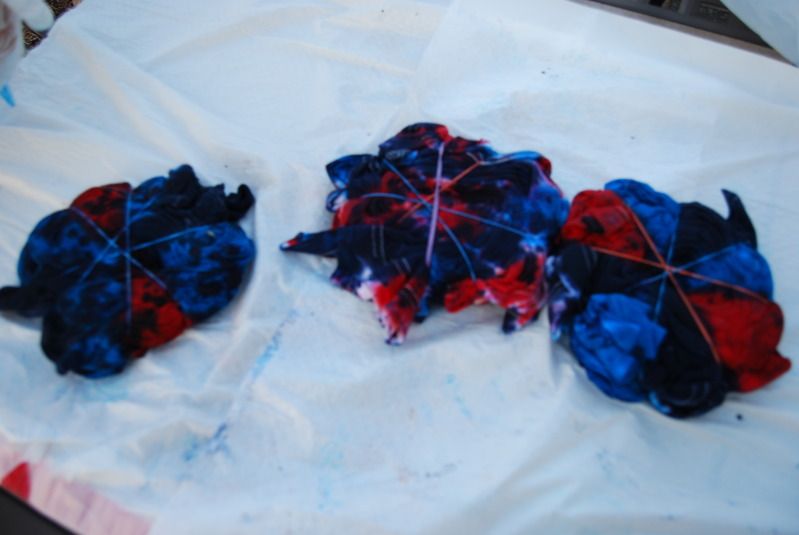 Dying complete, ready to set overnight.
All of the shirts- I made four of the kids shirts, I am going to list the extra two on ETSY, so if you are in the market for a children's Medium RWB tie dye shirt let me know, $20 each includes shipping.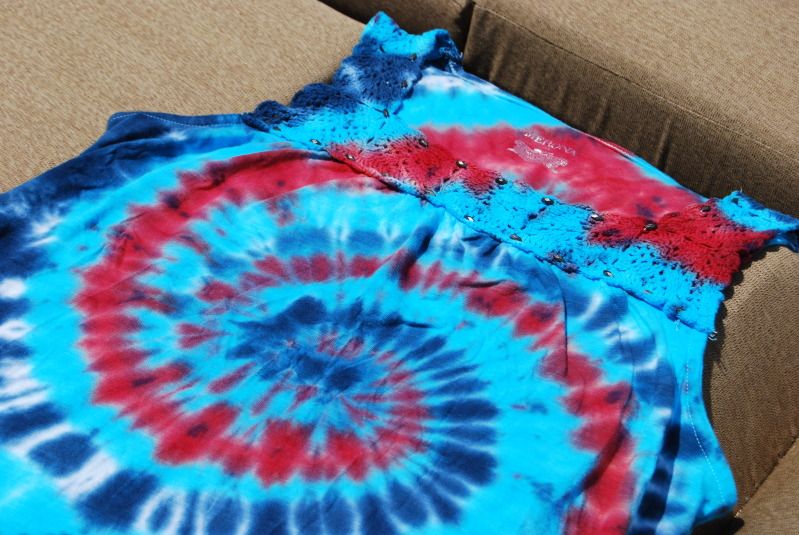 my shirt
Disclaimer- I know this is a simple project, so I'm not really providing directions, just sharing photos. Please keep in mind that my "mission statement" for my blog is to document my crafting. I'm happy to share that with all of you, but I'm even more pleased to have a record of my passions. Thanks for reading.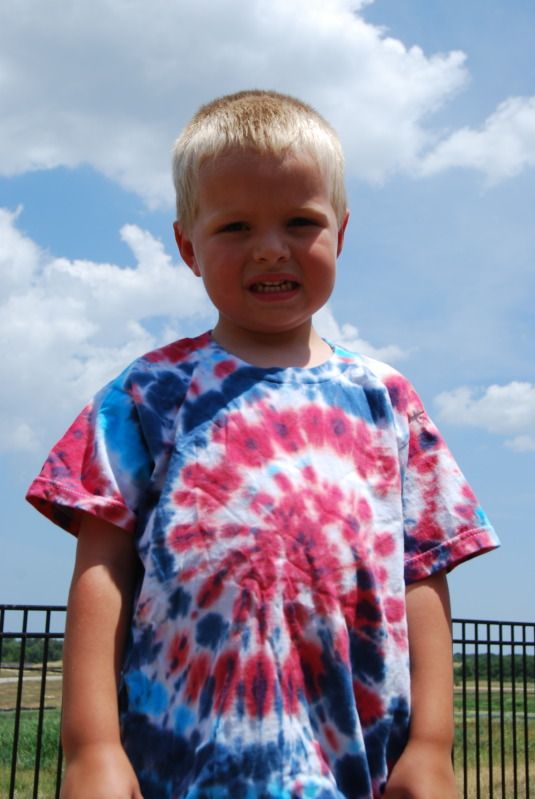 Ian in his shirt!
Blake in his shirt