This past weekend I made a couple of quick cards based on a pattern I found in the
Close to my heart idea book
. The original card looks totally different, but if you look closely you will see a similar layout pattern. Here is the original so you can compare: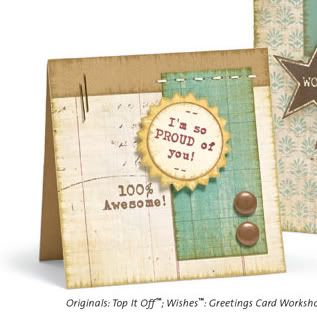 To make the cards I started with craft cardstock that I had on hand. It is not CTMH brand, but as I have a ton of scrapbook paper I wanted to experiment with mixing some of what I alreay own with some of my new CTMH goodies and ideas. The card base was cut to 10 inches by 5 inches then scored to make a 5 inch by 5 inch card.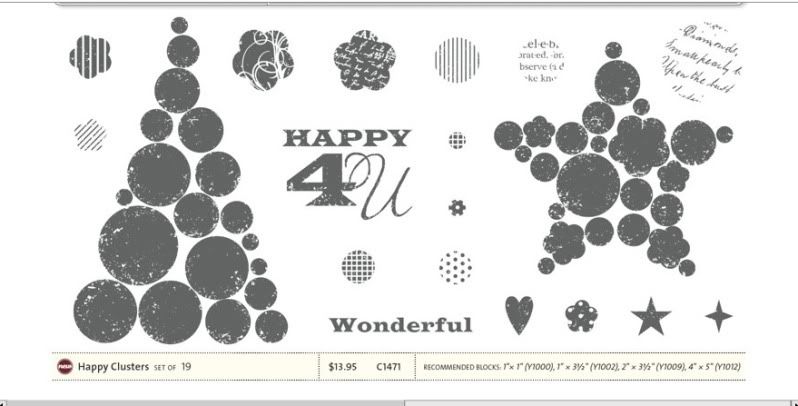 Using the My Acrylix, Happy Clusters stamp set, I stamped the star image on white paper, then trimmed the star and inked the edges. After that I placed buttons and gems on the star to using the inked image as a guide. Finally I topped the star off with a small piece of twine.
After that, the card went together quickly by trimming some papers I had on hand to fit the card base and adding a couple of gems to the card base. I also used a stamp that says congratulations (not sure what brand, but not CTMH).
There you have it, a couple of quick cards combining some old goodies and some new toys.