WOW! I am truely impressed right now with all I have created using the Roxie workshop on the go kit! The preview for this kit suggested that you would be able to make a 2 page layout and a few cards using the included supplies. However, so far, I have made 7 cards, 3 12 x 12 scrapbook pages, and I still have materials left! I am so impressed with the Close to my heart kits that I plan on ordering a few more soon. Stay posted to those projects soon.
For today I would like to share with you a set of thank you cards I made this afternoon. These are pretty quick cards, but I really loved the way they turned out. I made 6 of them and have a special use in mind for them already. I can't wait to send out these thank you cards.
Ok, so I used mostly scraps from the Roxie Workshop On the Go (WOTG) Kit. I only added 3 sheets of craft card stock (8.5 x 11 cut in half to make the card bases) and a hand full of gems. Other than that I used scraps from the kit.
Recipe:
Craft card stock base card front measures 5.5 wide, 4.25 high
6 pieces of patterned paper cut to 5.5 inches by 4.25 inches
6 pieces of neutral paper cut to 1.25 inches by 5 inches
6 pieces of pink paper cut to 2 inches by 3.5 inches
18 medium sized gems
One alpha stamp ( I used CTMH E1021 Trinity Alphabet) or thank you stamp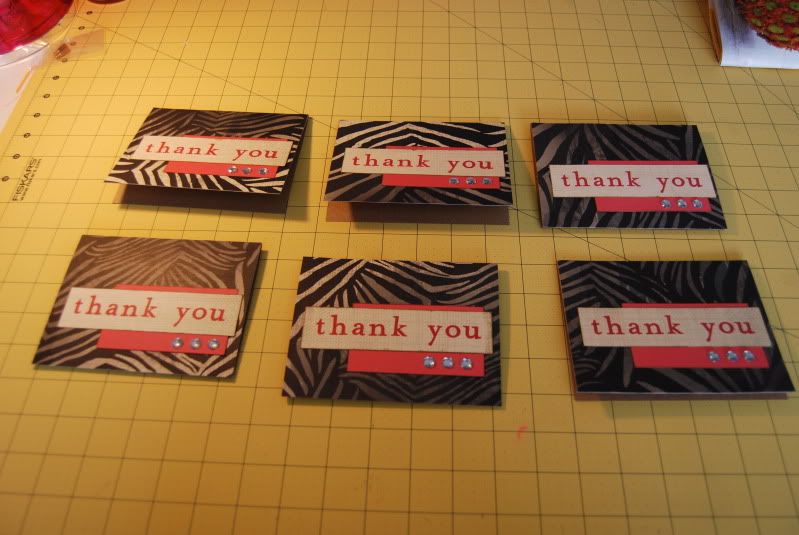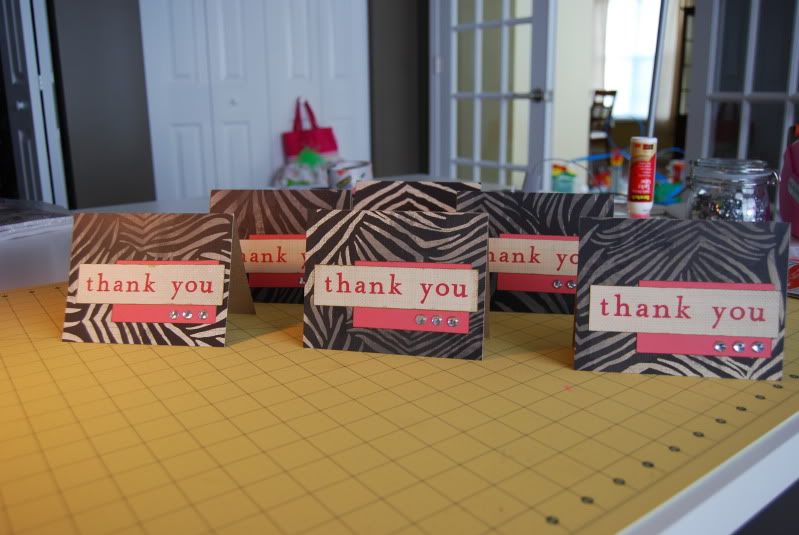 Here are a few quick pictures of the other projects created with this kit. Be sure to check out the links below the photos to see more from each project.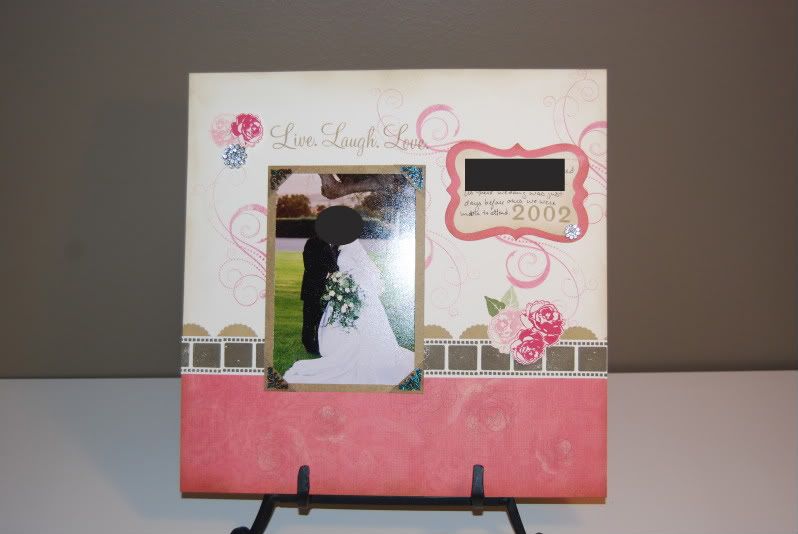 http://createdbymissie.blogspot.com/2011/08/another-ctmh-project-featuring-roxie.html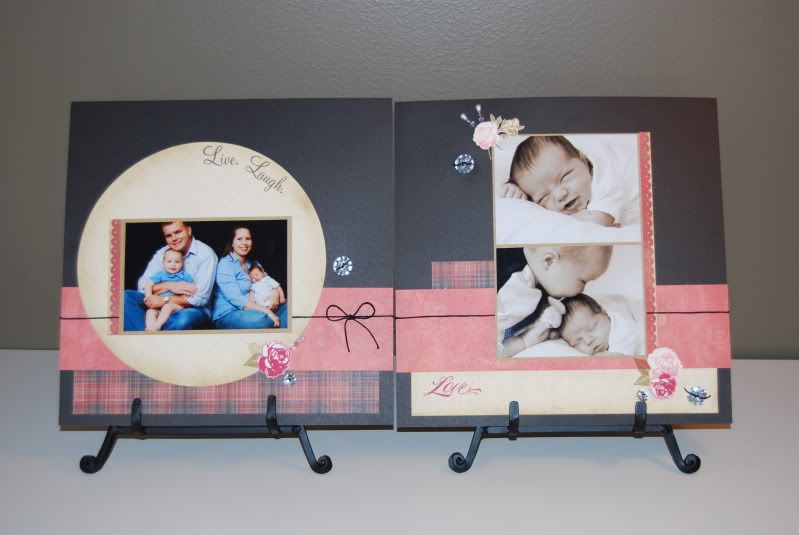 http://createdbymissie.blogspot.com/2011/08/today-is-big-day.html