This morning I took my boys to a local park just to get out of the house. We ran some errands had lunch at Sonic and in general wasted away the morning. When we got home we found a lovely surprise.
The FedEx man had dropped of my Close To My Heart consultant kit! I was shocked. Yesterday when I checked the tracking number FedEx was saying it wouldn't arrive until Friday. Well, thank goodness, by the time we got home it was nap time :) So I put the boys down for naps and dug into the package!
This afternoon I worked with the Roxie Workshop on the go
Which can be found on page 25 of the current idea book.
I loved the look of this kit, but was a little hesitant to purchase it as it seemed much girlier thank my typical scrapping. OMG! I am now in love with it. I did a simple to page layout (instructions included in the kit). It is just amazing. I can't believe I did this in just an afternoon. So, here are the layouts: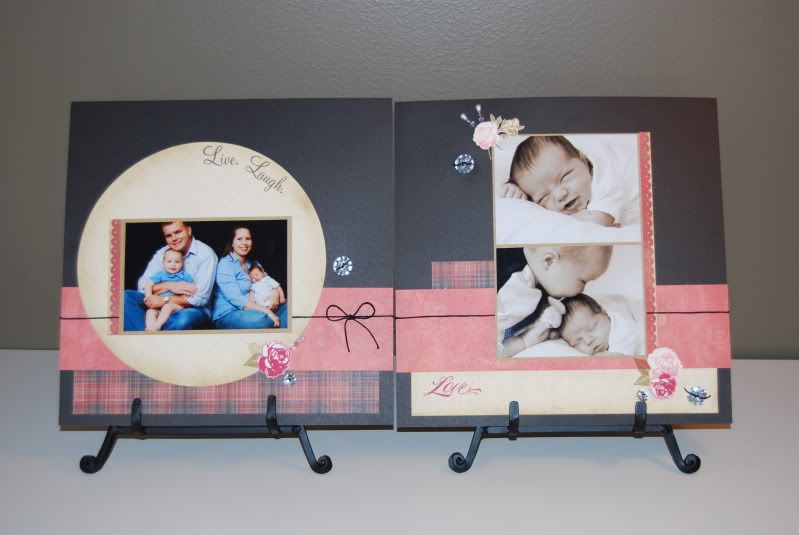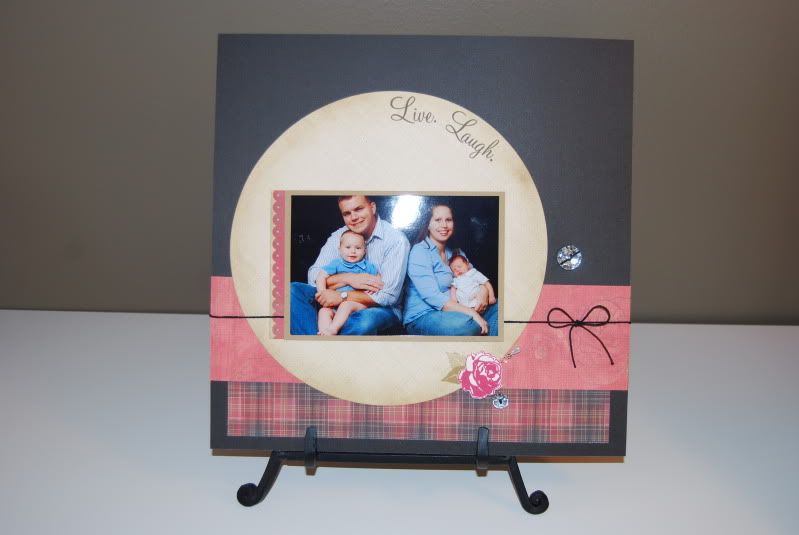 I choose to alter the layout a little to accomidate the direction of my photos, and because I don't like to journal! But I simply love the way it all turned out. The best part is, there are still plenty of pieces left in the kit and I will be able to make more layouts or cards with the remainder of the package.
So, here is some information you don't want to miss. For the next couple of months I will be keeping track of customers who purchase kits, stamp sets, or other goodies featured on my blog. On January 1, 2012, I will be holding a drawing to give away an assortment of CTMH goodies. For now I will keep the prize a surprise (plus I'm still working out the details). But if you are inspired by what you see here to create something similar, then head over to my
CTMH site
and start shopping. Be sure to leave me a message here or
on my Facebook Page
telling me that you visited my site and did some shopping. I will verify purchases with my site and place your name into the drawing.
*To qualify for the 1-1-2012 drawing you must make a purchase through my
CTMH site
including a featured item. All orders more than $100 will be entered regardless of items purchased. Qualifying items must be placed online at full retail value. Happy shopping.