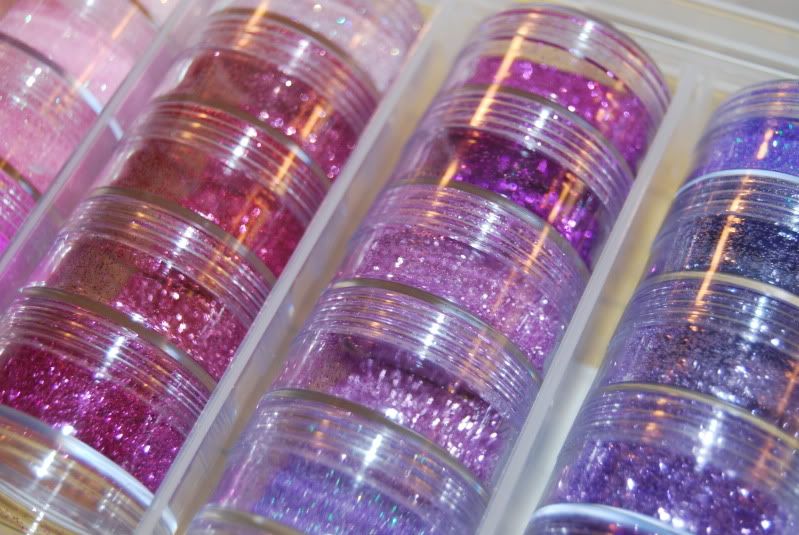 I have been on a bit of an organizing kick this week, starting with getting the new shelves up. Today I worked on organizing my inks and my glitters. I know that should be a small task, but it seems I have become a bit of a glitter collector lately. While, I already two bins of glitter full, recent additions to my stash have required me to purchase two more containers (YIKES). I have the glitter grouped by basic colors.
For containers (nearly full) of glitter. 6 stacks in each with 5 jars- so 30 jars per container, and 4 containers = 120 (if it were full) unique glitters :)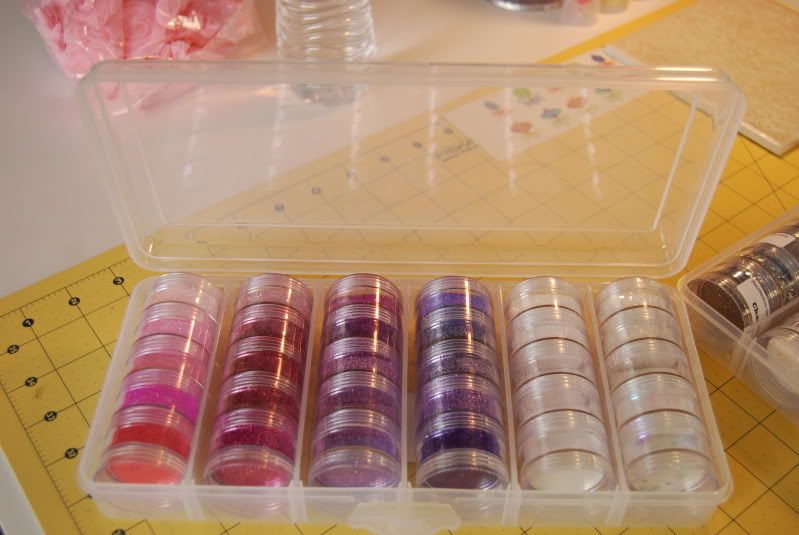 A closer look at the container- purchased at Michaels $8.99 retail- I used a 50% off discount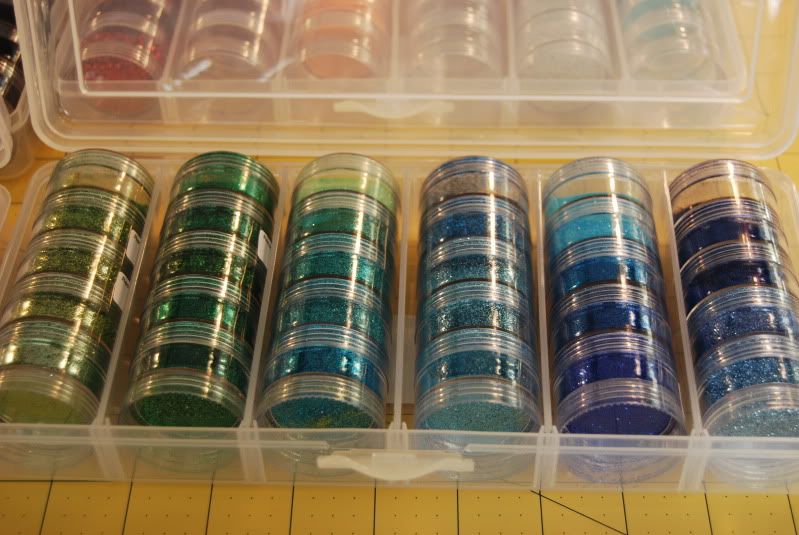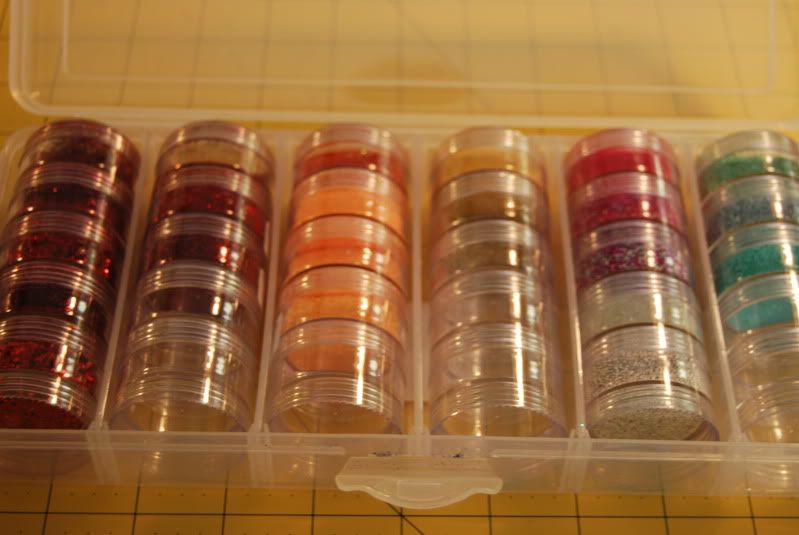 I seem to be lacking in selections for Red, Orange and Yellow glitters- theses are some of the empty spaces I have in the collection.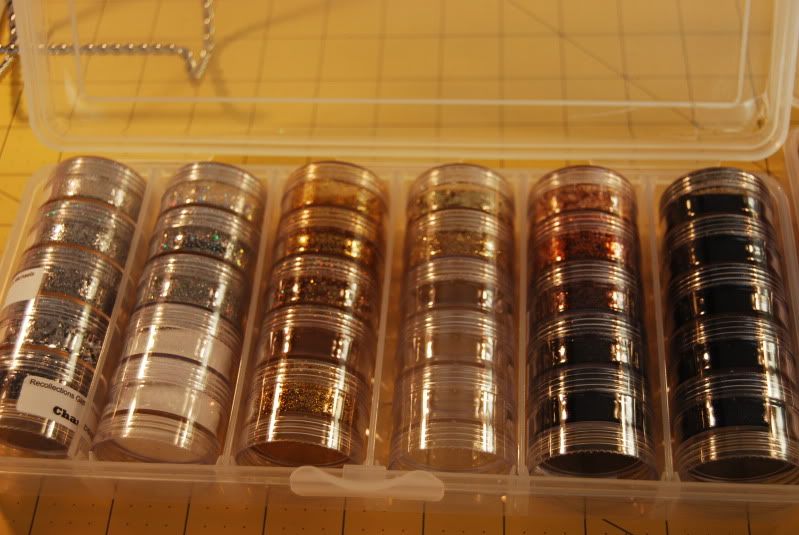 Silver, some of the white, gold, bronze, brown, and Black. I could use some more selection in the brown/bronze family too.
And now for the inks. I have a variety of CTMH inks (not all of them just yet). I love the tower that CTMH sells, but my OCD was getting really irritated with how to organize the inks. I had originally placed them in there in the order that they are found on the ink organization checklist, but found that it is difficult to know where to put them away when I am done. So, today I sat down and typed out a list of the colors, formatted them onto return address labels with the help of MS word and an Avery add on. Then I was able to print the labels and add them to the organizer. Now it will be easier to know just where to put the inks when I am done with them.