I made a few ornaments last week, and wanted to share them here. They are pretty simple, but I love the end result.
To create the ornaments I started with 4 inch acrylic circles- that I had made for me. Using my gypsy I made a snowflake background using the Cricut Cart Doodle Charms. I cut the snowflakes out of silver glittery vinyl and applied to one side of the Acrylic.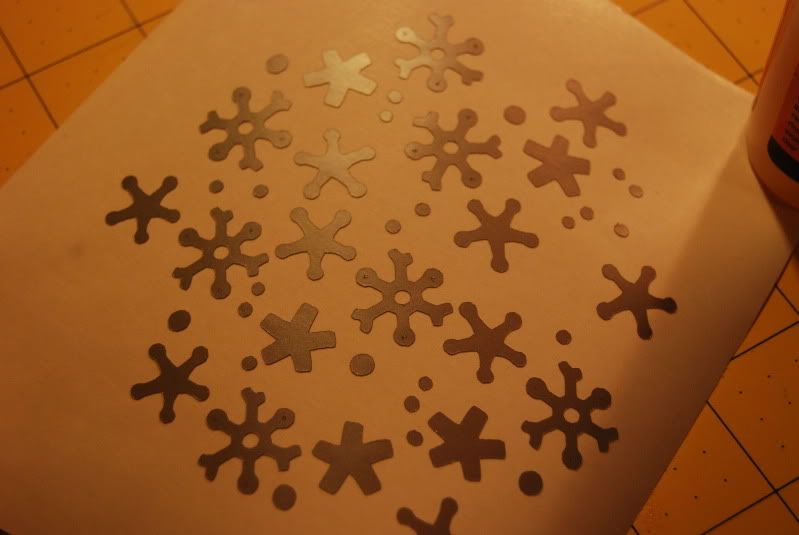 Sorry about the pink tint to the photos. I really need some better lighting in my craft room
I applied to the acrylic using transfer tape.
I then turned the ornament over and applied the circle logo cut from pink vinyl (CART- Cricut EVERYDAY) and my name (GYPSY FONT)
I added a piece of glittery ribbon and a smaller ribbon to use to hang it from the tree and I was all done! SIMPLE, yet I am very happy with the end results.
From the back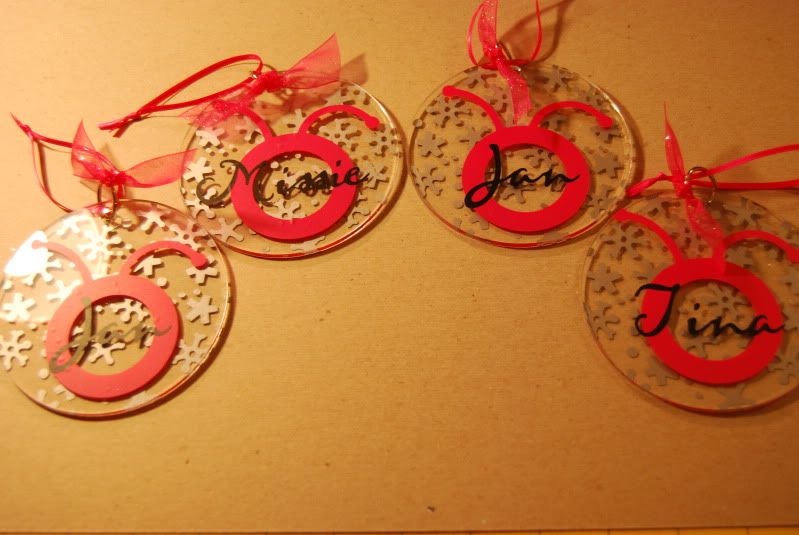 Thanks for stopping by!