First of all I need to thank my hubby, Brian, for taking the time to help me up up some shelves today. I have had some Ikea shelves that needed to go up in my craft room for a while, but the job never seems to get done. Brian, took the initiative today and did it for me! Thanks baby!
Anyway, I just wanted to share a few quick photos today of how the new (ok, it was new in July) craft room is pulling together.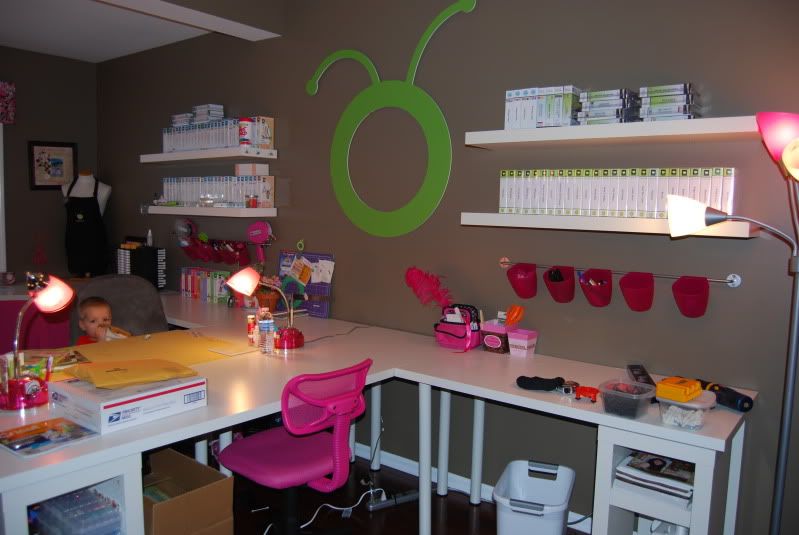 The shelves on the right, and the two bars with pink buckets are new.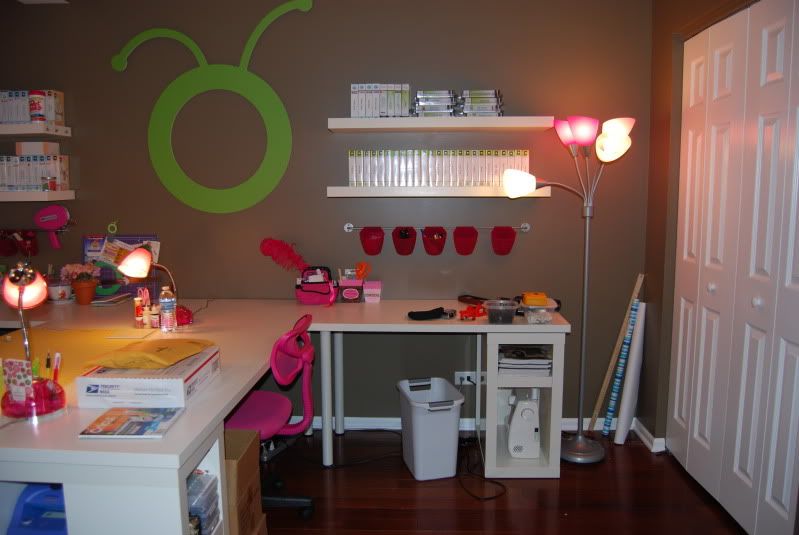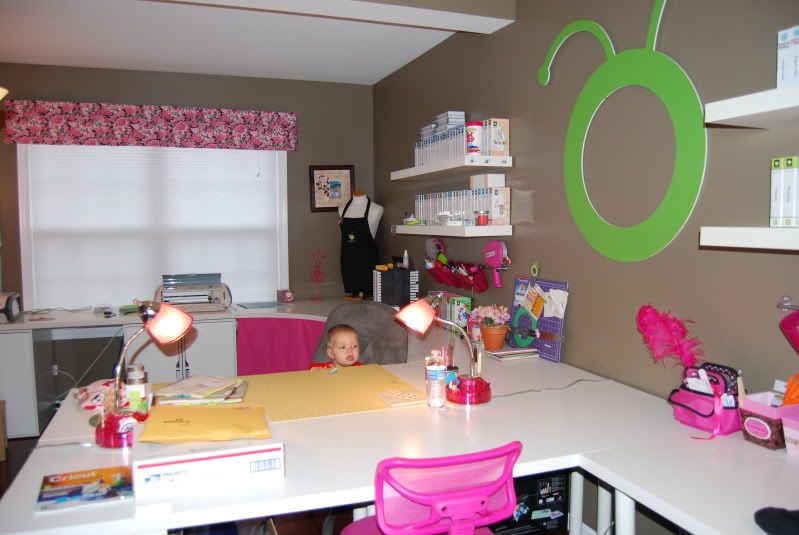 The rest of the room with my son Ian- who wanted to be in the photo!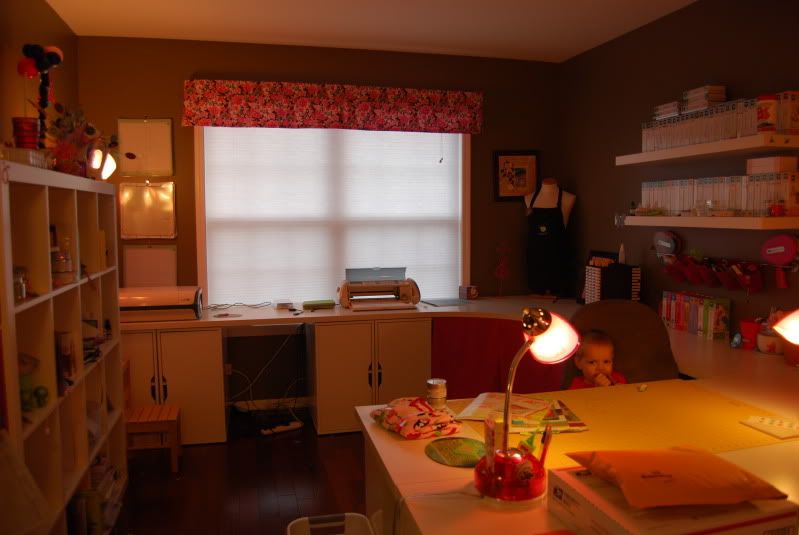 Left side of the room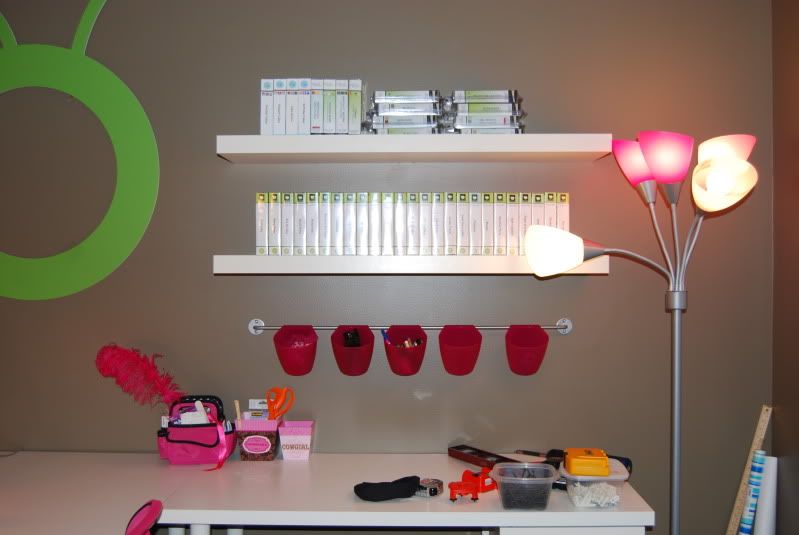 Right side of the room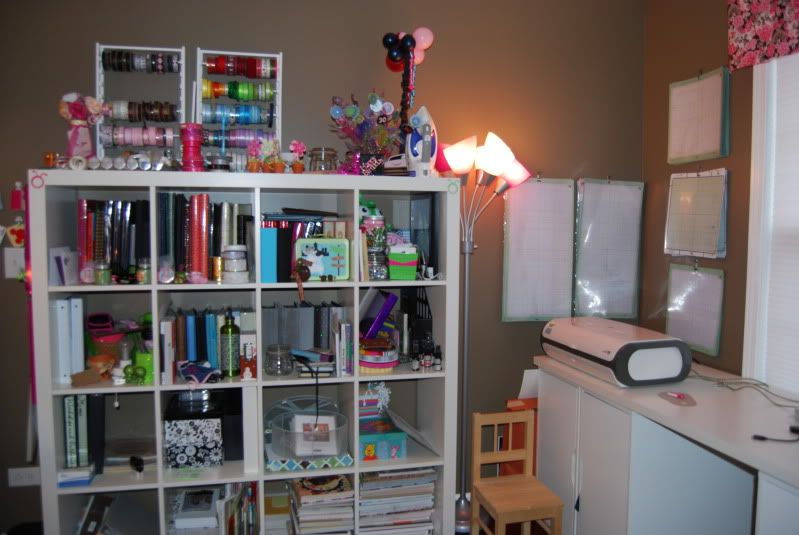 Looks like I need some more organization on this side of the room