FOR THOSE OF YOU WHO ARE SEEING THIS FOR THE FIRST TIME PLEASE NOTE THAT THE INSTRUCTIONS WERE POSTED ON 12-19-2011. YOU CAN CLICK ON THIS UPDATE TO BE TAKEN TO THAT POST! THANK YOU!
I have been anxiously awaiting the time to post this project. As I made this as teacher gifts I had to wait until all of my boy's teachers had gotten them first. This is by far on of the more intricate projects I have ever done. Literally everything was made be hand. I started in November by making the CUPCAKE BATH BOMBS. I will post more details on that tomorrow, but for today I wanted to show you the finished projects.
The boxes were made using the Cricut Cartridge Sweet Tooth Boxes, and I also used the cupcake insert for the inside of the box (made the bakery box). The tag on the box was made using the Cricut Cartridge Art Philosophy, and the the adorable little girl on the box was made using the Cricut Cartridge Jolly Holidays. I made a total of 8 of these boxes and each is covered in decorative paper. I think it took me nearly 3 weeks to finish this entire project between making the cupcakes bath bombs, the boxes, the tags, the embelishments, and the cards that went with these to the teachers. I sure hope that the teachers enjoy their little treats.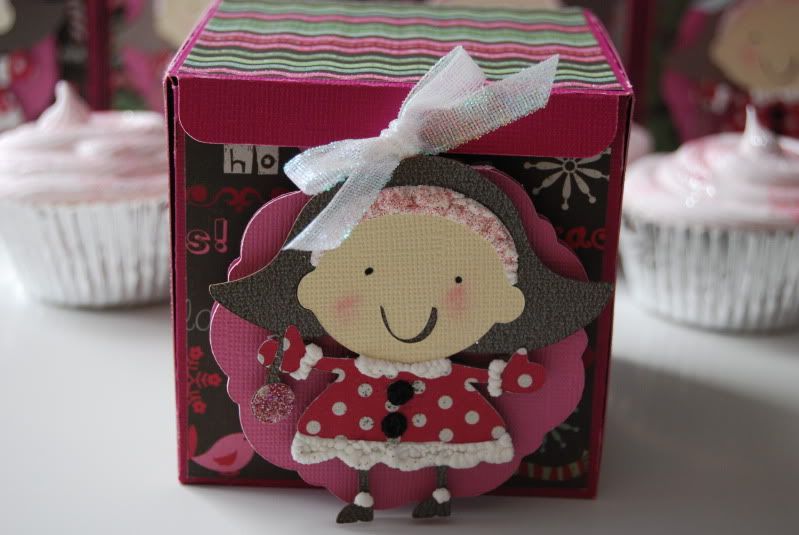 The outside of the box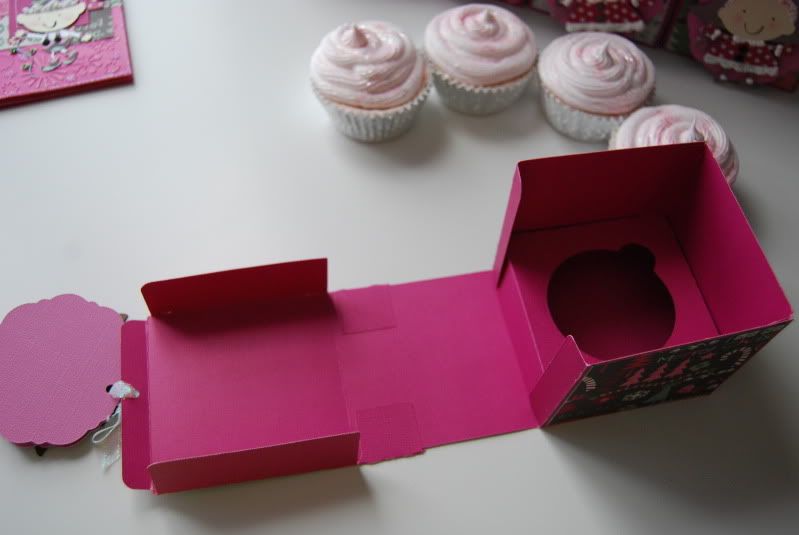 The inside of the box- see the cute little elf card in the corner of this photo.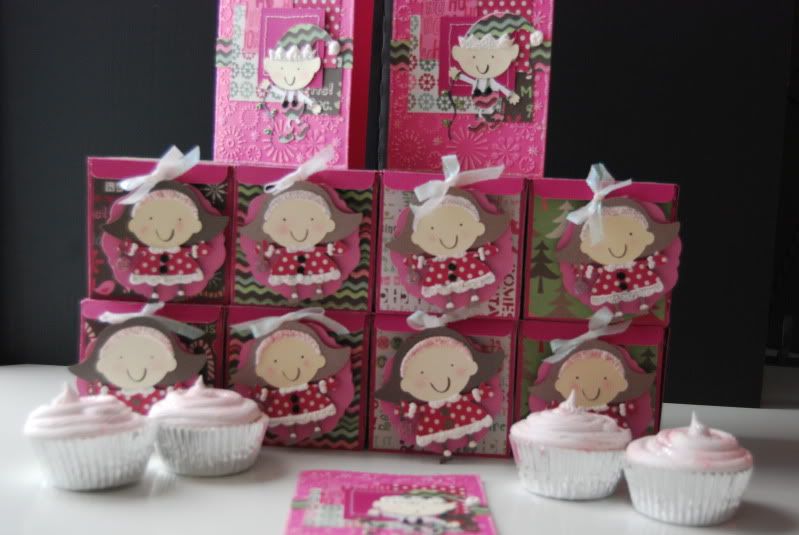 A glimps of the cards the boxes and the cupcakes.