Speed Racer Halloween Costume
My son is totally obsessed with Speed Racer right now. He really wants to bee speed for halloween, but the costume has been difficult to find. Here is a photo of one of Speed's race suites. The one my son likes is just like this but with blue stipes. After much frustration I decided I would need to make the outfit. I am not much of a sewer, but I have managed to make a "race suit" that my some just loves.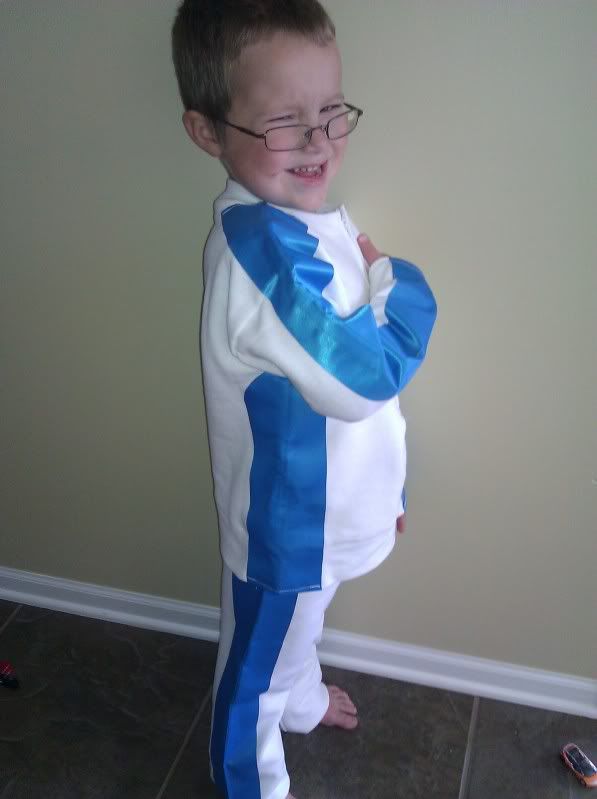 Sorry this picture is pretty bad, but I think you get the idea.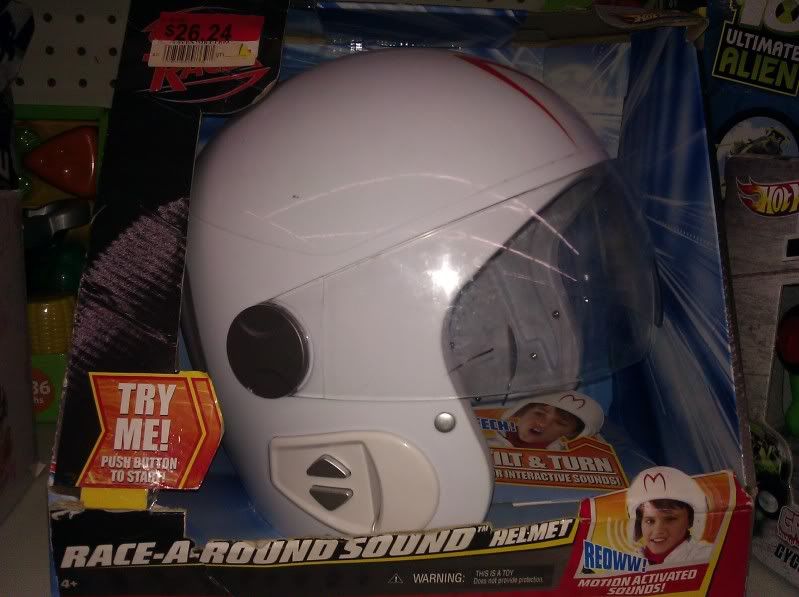 I found this helmet on clearance at a Walmart that is closing. I found the manager and asked if he could mark it down any more...he said sure- I was shocked. I got the helmet for $12!