Oh my goodness. I can not believe that this is 9 days in a row for blog posts LOL! I think this might be a record for me. Today is Sunday 10-9, and I am acutally away for the weekend with my family at a waterpark in Wisconsin. So, I think it will be safe to say that I will not be posting tomorrow (unless I can do some crafting here- not likely)
Anyway, I have one final project to share in my line up. This one is actually a continuation of the last few days of YUDU projects. While I had the card shop set up for the front of the shirts, I decided to created a few custom cards for the friend who ordered the shirts. I simply pulled the images onto some CTMH double sided paper and adheared the pulled image to the front of a card. I used a zip strip (CTMH) to finish off the front- Simple and cute. I hope she likes them. I made 3 cards, one to go with each of the shirts.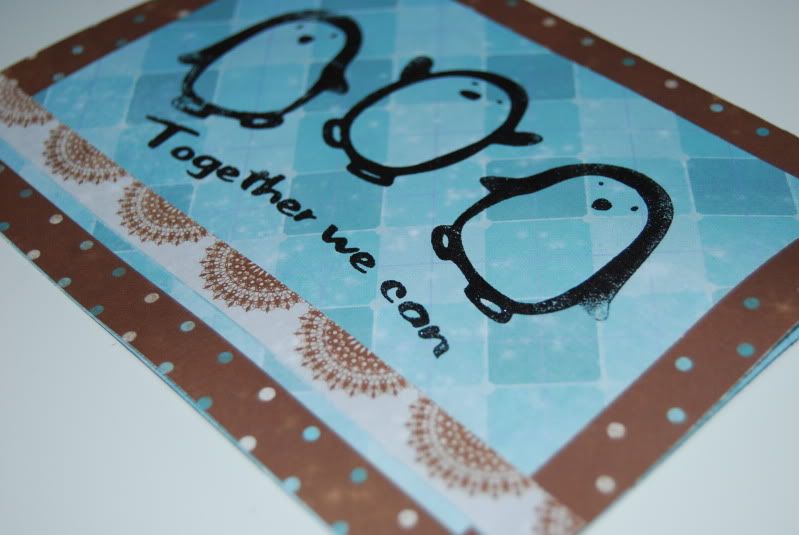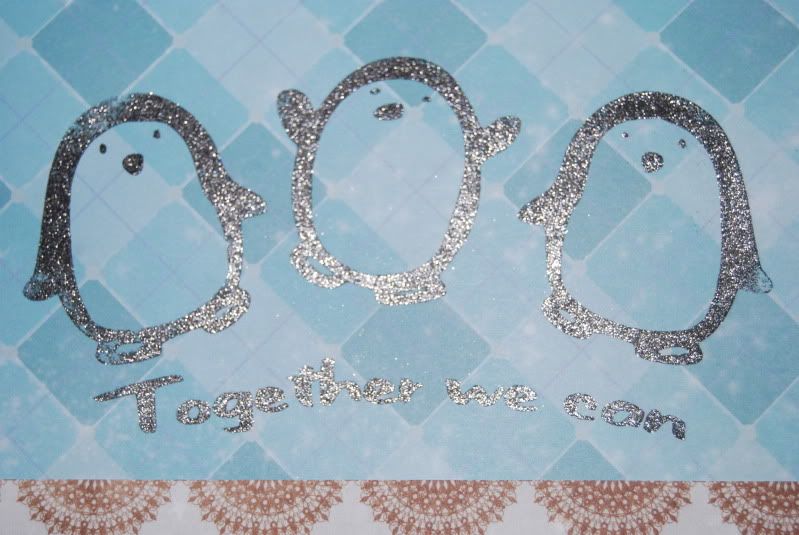 As I used an ink with a metalic shimmer, it was hard to get a good photo of the front, but I think you get the idea.