Today my boys and I are attending a birthday party for a friend of the family. Here is the card I made for him!
The card base was created using my Gypsy so that the Robot hangs off the edge of the front. You can see this a little better when he is open. I used a metalic silver paper for the base of the robot and embossed him with my CB and the diamond plate folder. I love this folder and wish that PC would create another one just like it with the pattern a bit smaller. That would be wonderful for use with cuts! I used googlie eyes instead of the cuts because I really love the dimension. For the body I used the window layer, and made it into a shaker card. My friend Janice over at
Craft Place
makes shaker cards all the time & she has totally inspired me to try working them into my projects! So when I saw the chance with this card I decided to take the plunge.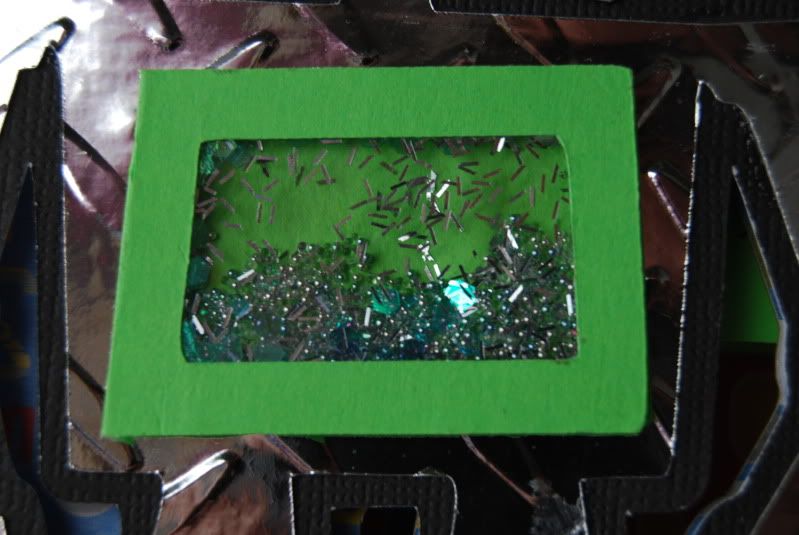 The box is filled with micro beads, tinsel glitter, and some chunky blue glitter.
The front from the inside. Here you can see the shape of the card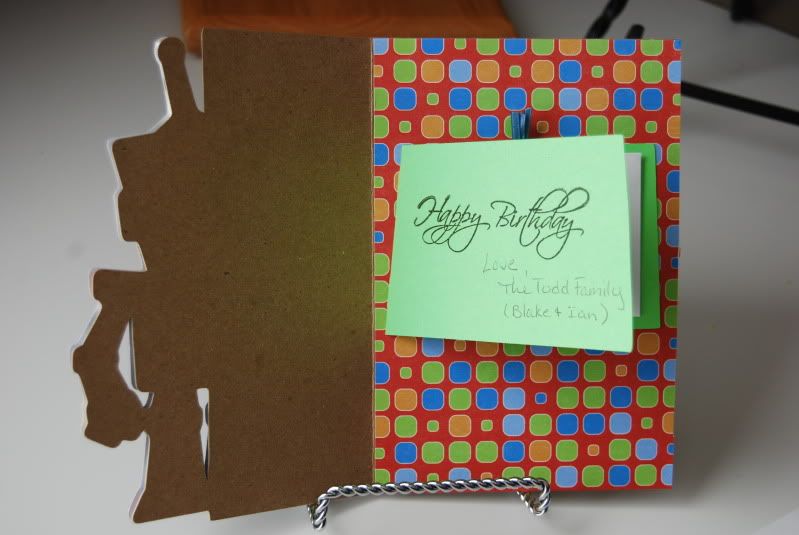 A card within a card. I cut the window feature again, but larger and without the center cut out to create a "card" for on the inside. I stamped "Happy Birthday" with a CTMH stamp and ink.
Inside the inside card I attached a gift card. The card came with this cute little window envelope. I simply punched a small hole in the actual card with my big bite and attached a ribbon so that the gift card can easily slide in and out of the window card.
I hope Devin enjoys the card as much as I enjoyed making it! Thanks for stopping by!